How it works
Add your accounts to Funnel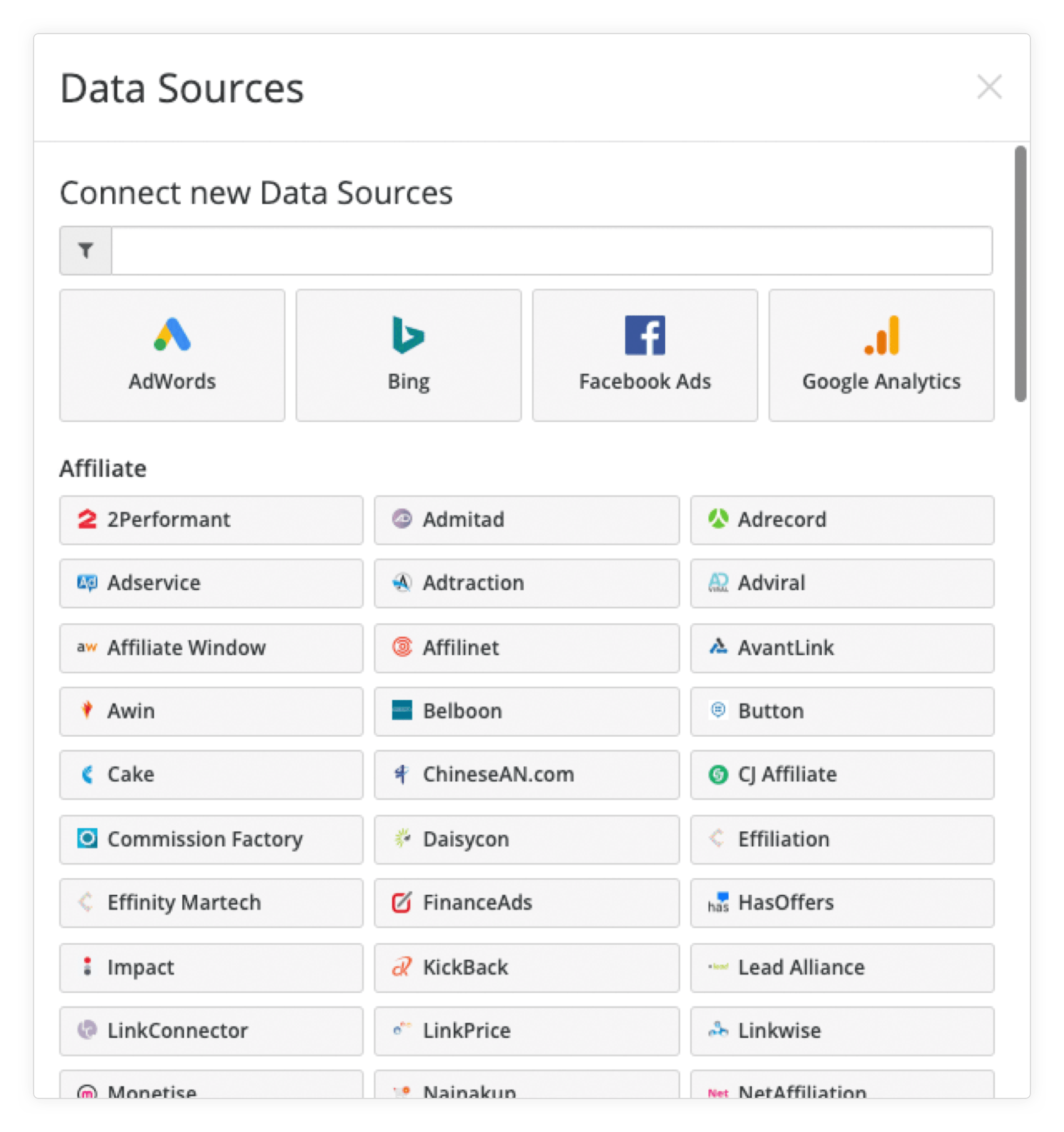 Export to Google Sheets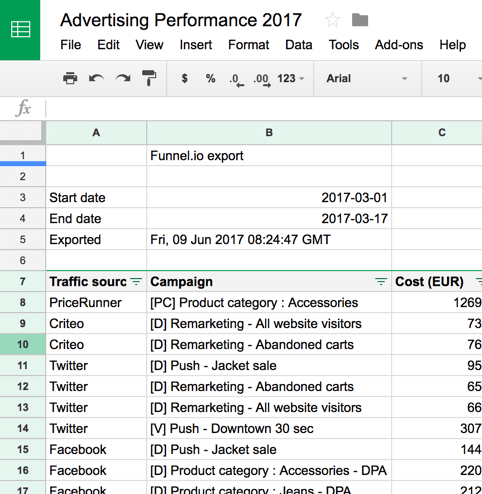 Create reports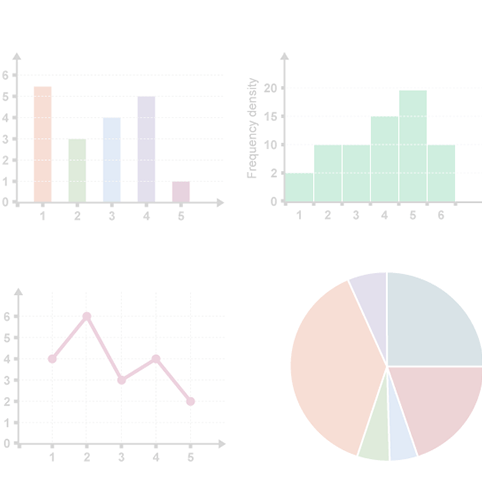 Benefits of using Google Sheets and Funnel

Streamline data exports
Forget about going into each platform you're marketing on to download the data. Simple as that - you no longer have to do this step. Awesome, right?

Unified data set
Forget about pulling data from a thousand different tabs, then inputting excel lookups and formulas. With Funnel your data is mapped and ready to be used.

No more broken formulas & reports
All of the work is done in Funnel, so no more stressing over a broken formula that takes down the whole report. And no more time wasted on fixing it in sheets.

Data is up-to-date
Funnel makes sure the data in your sheets is always up-to-date. So you no longer have to re-download data to get new insights - the data will be there waiting for you to analyze it.