Microsoft Excel x Funnel
A match made in heaven. Share data from all of your marketing platforms with the spreadsheet you trust.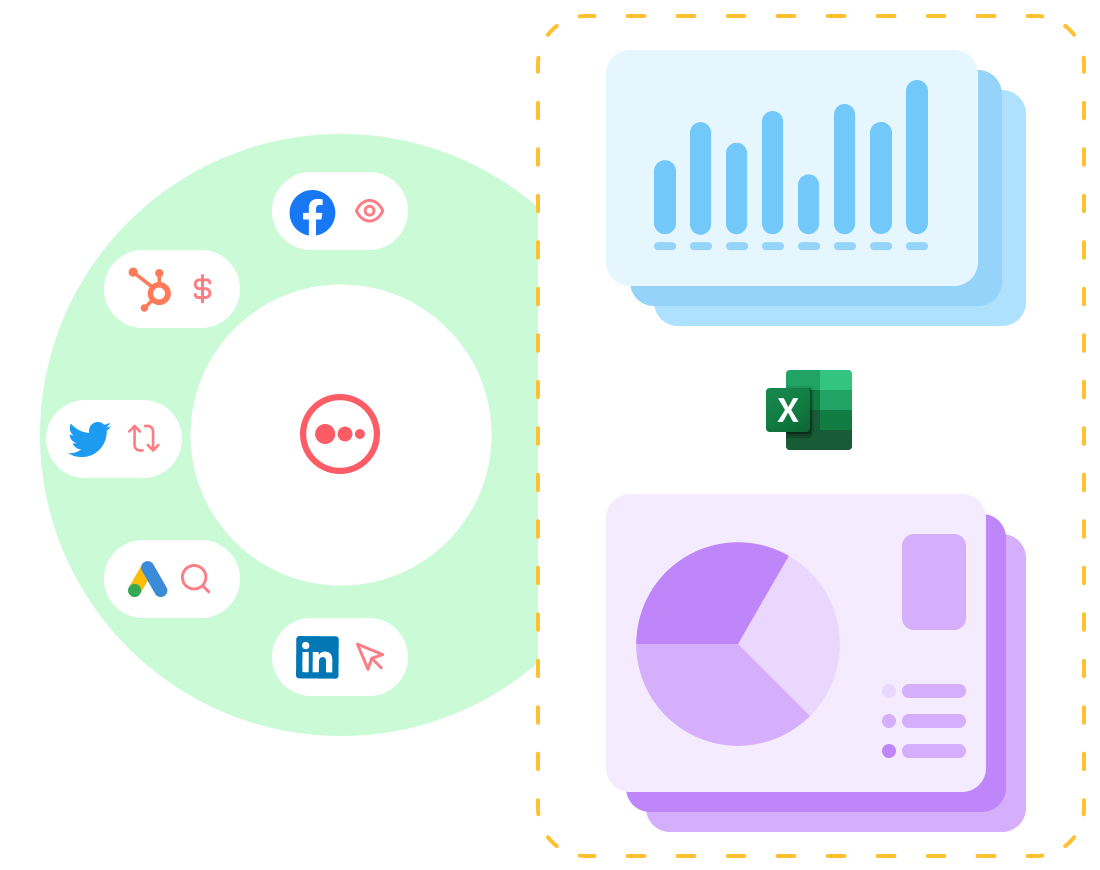 Share all your data to Microsoft Excel
By connecting Funnel and Microsoft Excel, you get all of the marketing data hub features you love with the reliability of the spreadsheet software you trust. Instantly share all of your data to Microsoft Excel for fast ad hoc analysis.
As easy as 1, 2, 3
1. Add your Microsoft Excel account in Funnel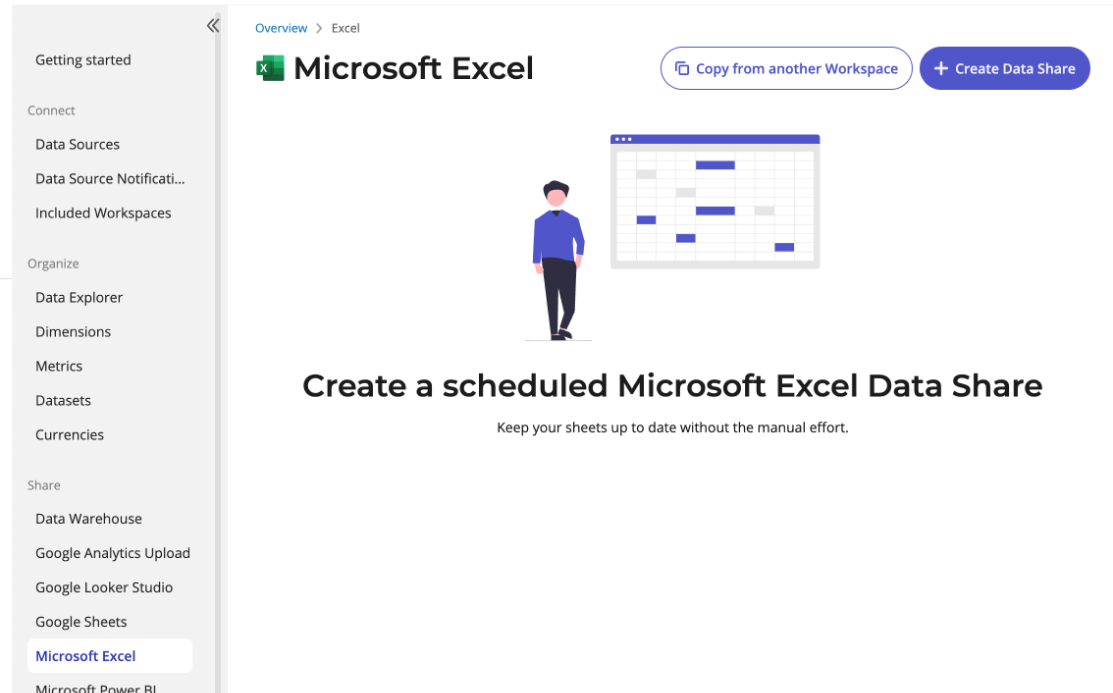 2. Create a data share to Microsoft Excel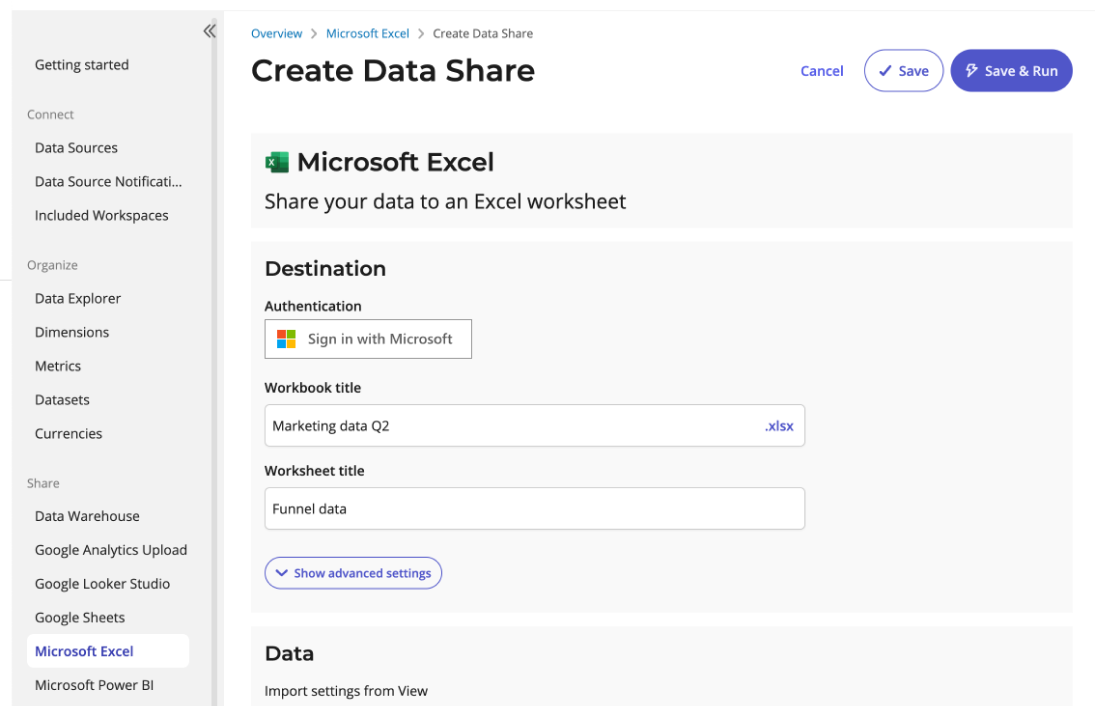 3. Visualize the data any way you want in Microsoft Excel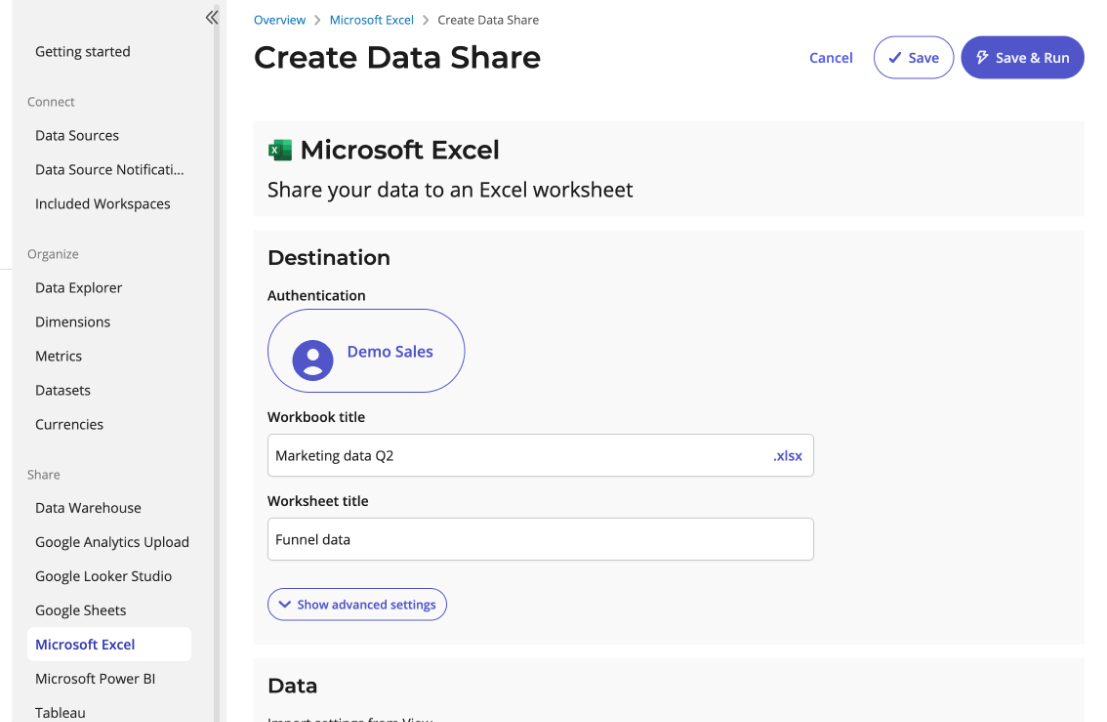 Trusted by 1800+ of world's most data-driven companies.