Posts published May 2018
Some users want column names that resemble the name they see in Funnel instead of a technical ID in BigQuery. There is now a new option in the Column names section that does just that.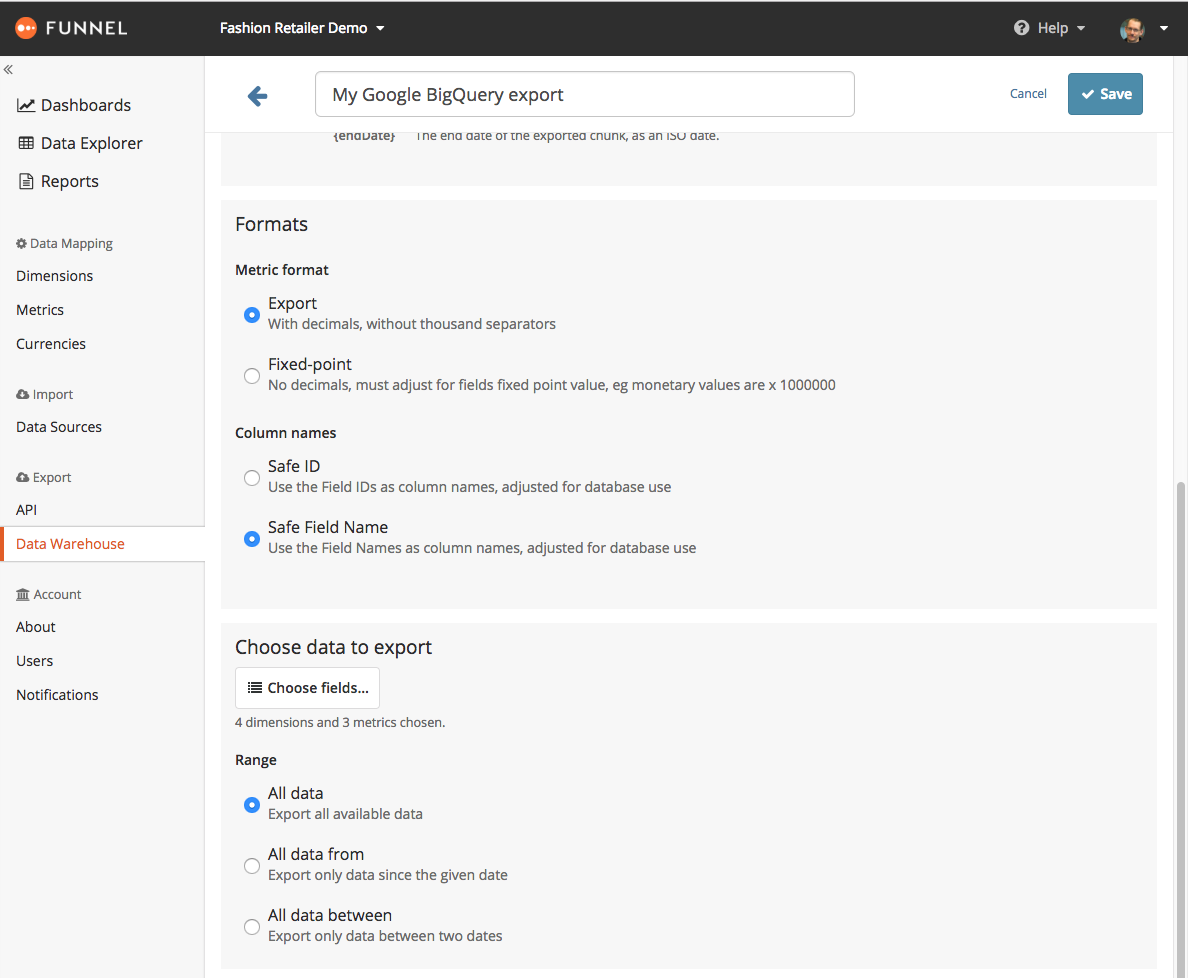 Read More
It's now possible to use less than and greater than operators in dimension rules. This is useful mostly for dates where one can now define two separate rulesets for data before and after some point in time.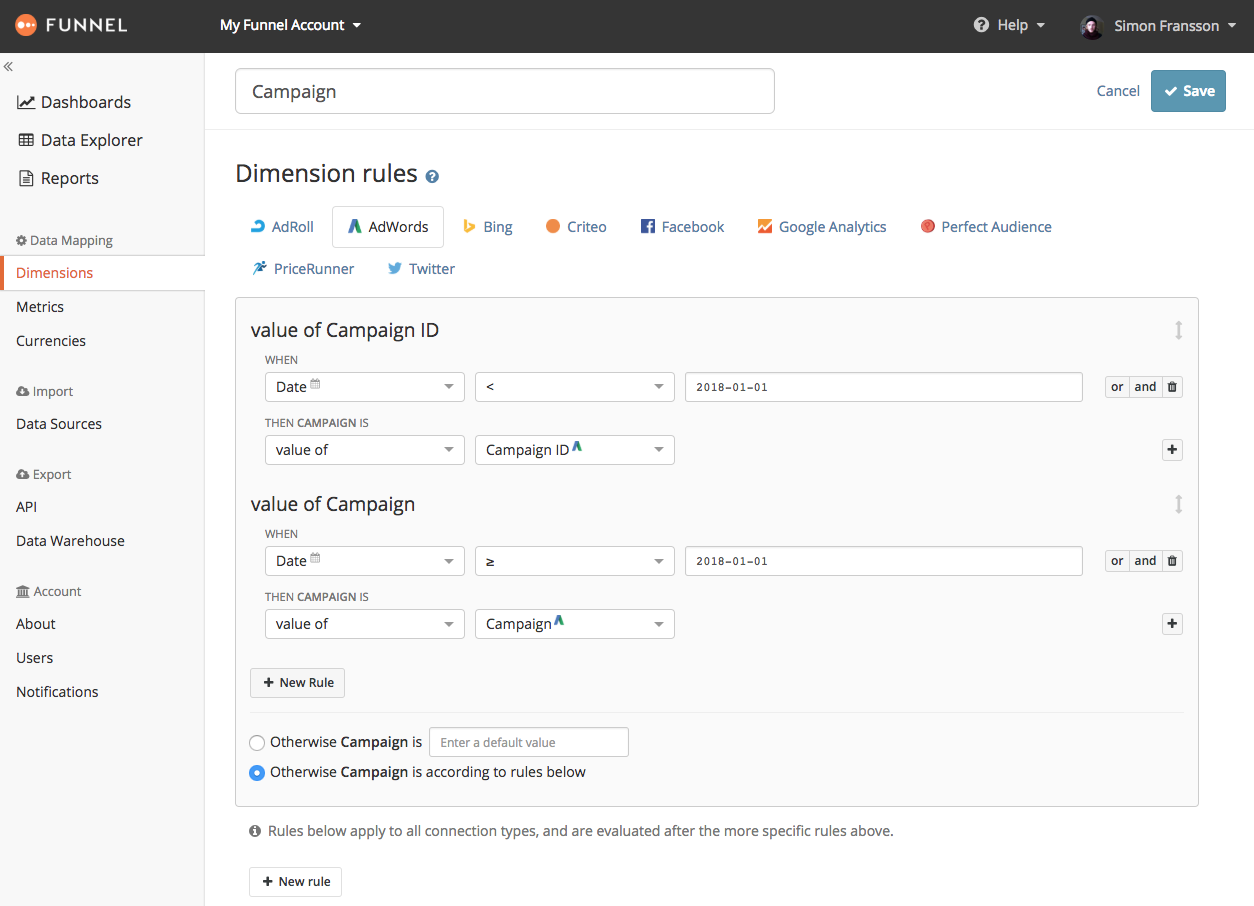 Read More