The Reddit connector just got updated and you are now able to select the the Country report when connecting a new Reddit source.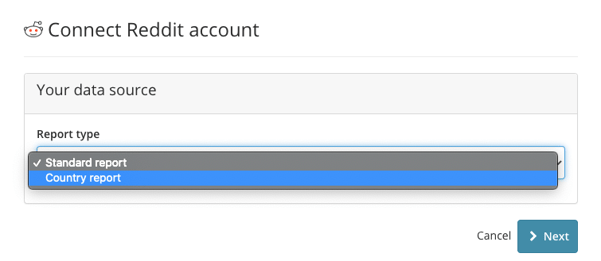 The Country report contains the same dimensions and metrics as the Standard report plus the additional field 'Country'. For the full list of dimensions and metrics, see the article What data can I get from Reddit?
If you have any questions please reach out to us in the in-app chat or send us an e-mail directly to support@funnel.io.