With Funnel's new Salesforce Reports connector you can pull in data from reports set up with Salesforce's report builder.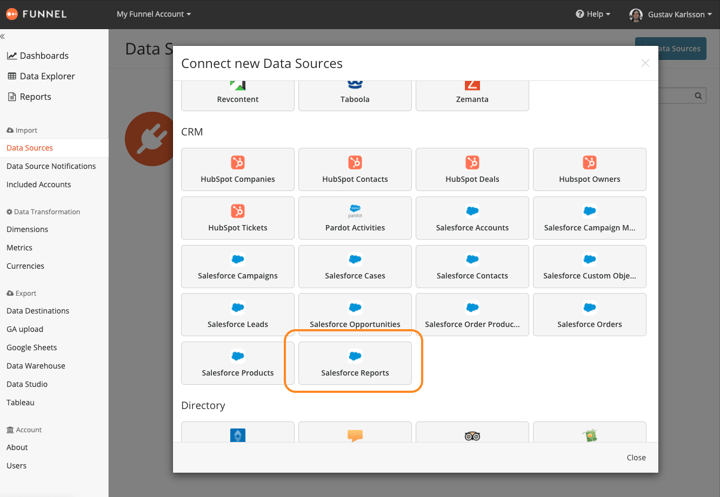 Funnel provides several connectors to SFDC and this new connector makes it possible to pull in report data as defined in the Salesforce report builder. For example, the report builder lets you combine data from different Salesforce objects such as "Account" and "Contacts" before pulling the data into Funnel. You can learn more about how to set up and pull in reports with the connector in this knowledge base article.

Please note that this is a premium connector which means that you'll need to contact your Funnel representative before getting started. After that, Salesforce Reports will be available when connecting a new data source.

We hope that you find this new connector useful. If you have any questions please reach out to support@funnel.io and we'll be happy to help.