We've just released a new connector which will enable you to connect and utilize your Salesforce Tasks data in Funnel.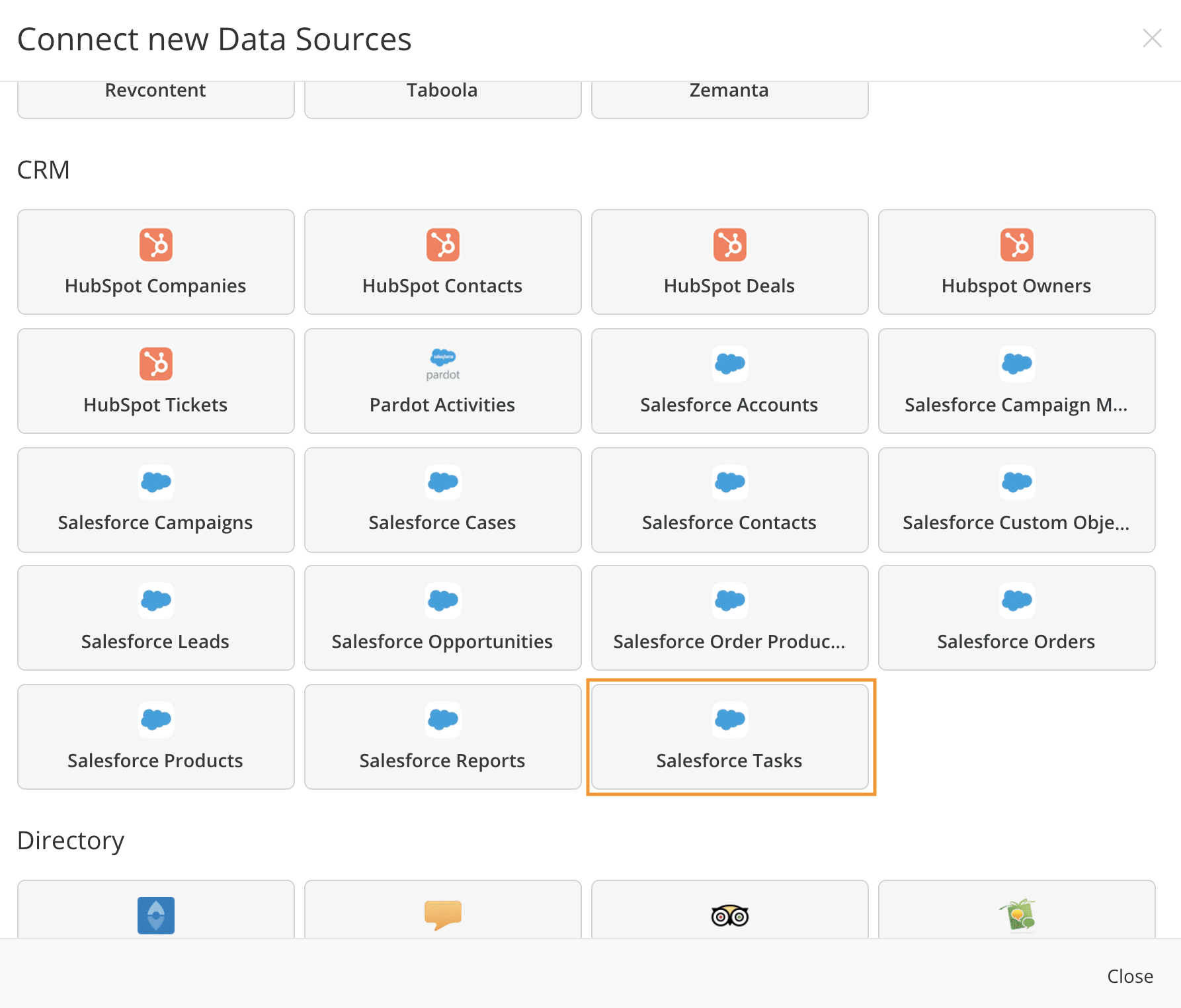 Please note that this is a premium connector which means that you'll need to contact your Funnel representative before getting started.

You can learn more about the data you can obtain from the Salesforce Tasks connector in the article What data can I get from Salesforce Tasks? in our knowledge base.