The Search Ads 360 (DoubleClick Search) connector just updated and the Conversion report was added.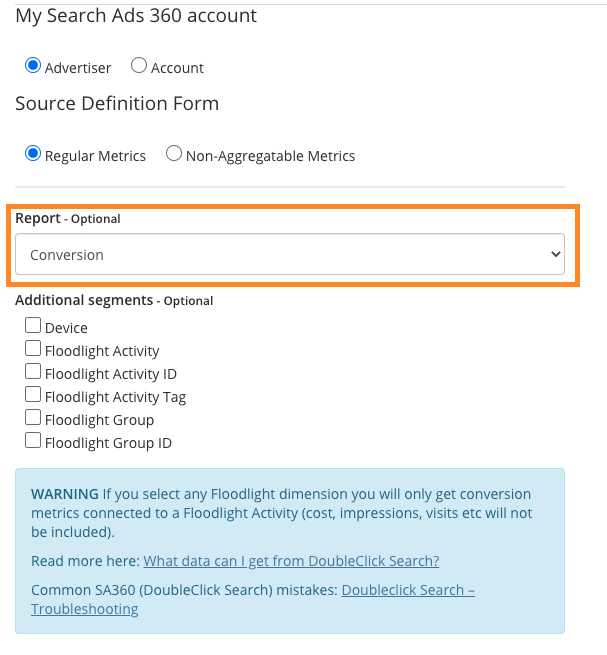 The Conversion report includes the following fields:
Dimensions
Product ID
Product country
Product store ID
Product channel
Conversion ID
Conversion type
Conversion attribution type
Floodlight event request string
Keyword ID
Keyword text
Conversion visit external click ID
Advertiser conversion ID
Floodlight order ID
Metrics
Conversion quantity
Conversion revenue
To import these fields you need to connect a new Search Ads 360 data source and select the Conversion report. You can find more information in the article What data can I get from DoubleClick Search (SA360)?