Updates for Credentials
We now offer a details page for the credentials you've used to connect to other platforms in Funnel.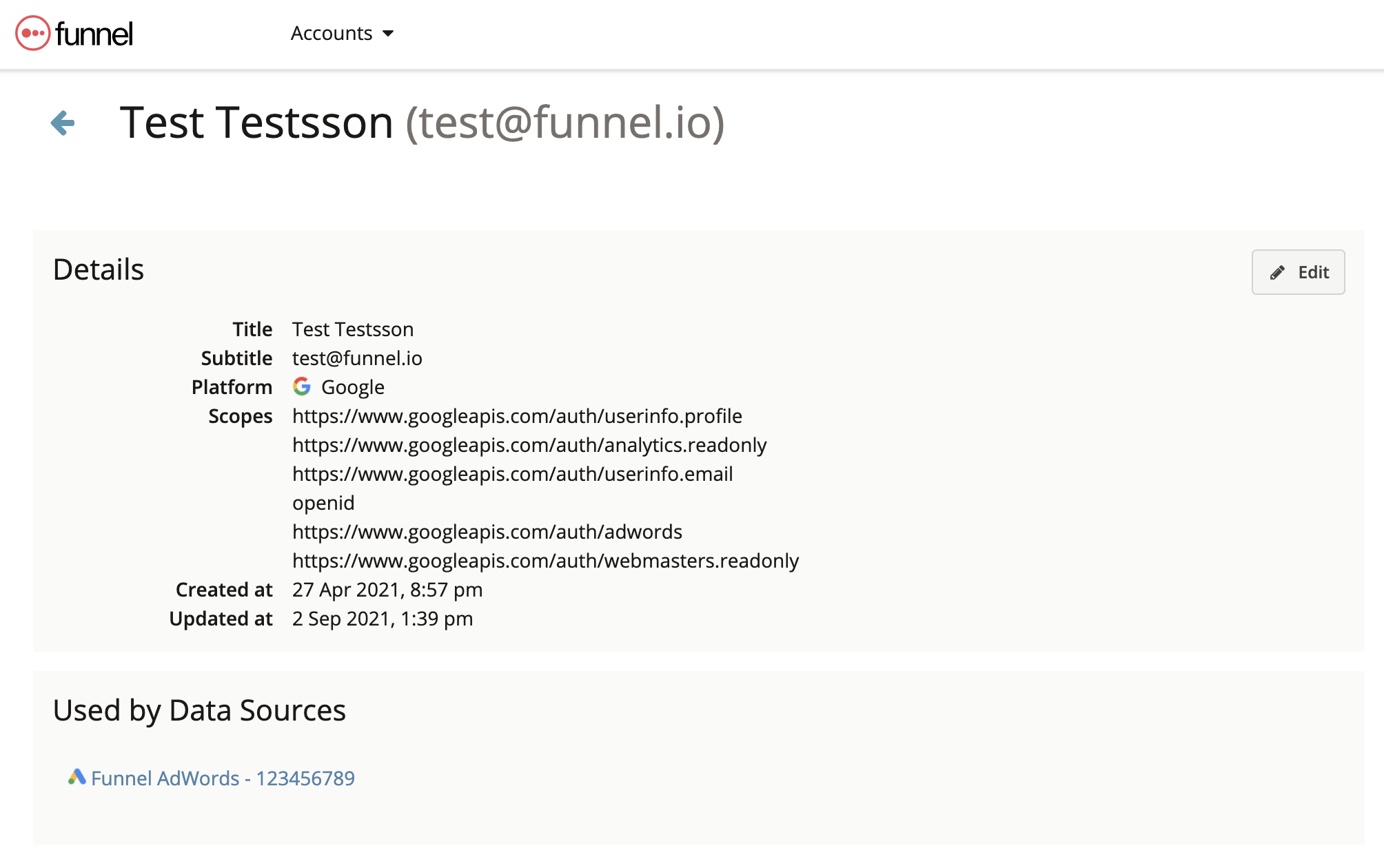 Read More
Topics: Credentials
We've released a new page to help you keep track of the credentials you've used when connecting platforms to Funnel. The page, named "My credentials", is located under the top-right menu, and lets you browse, edit and delete credentials.

Read More
Topics: Credentials