Updates for Google Search Console
The Google Search Console connector now lets you filter on Search type when creating a new data source. Prior to this update, the connector would always return data filtered to search type "web".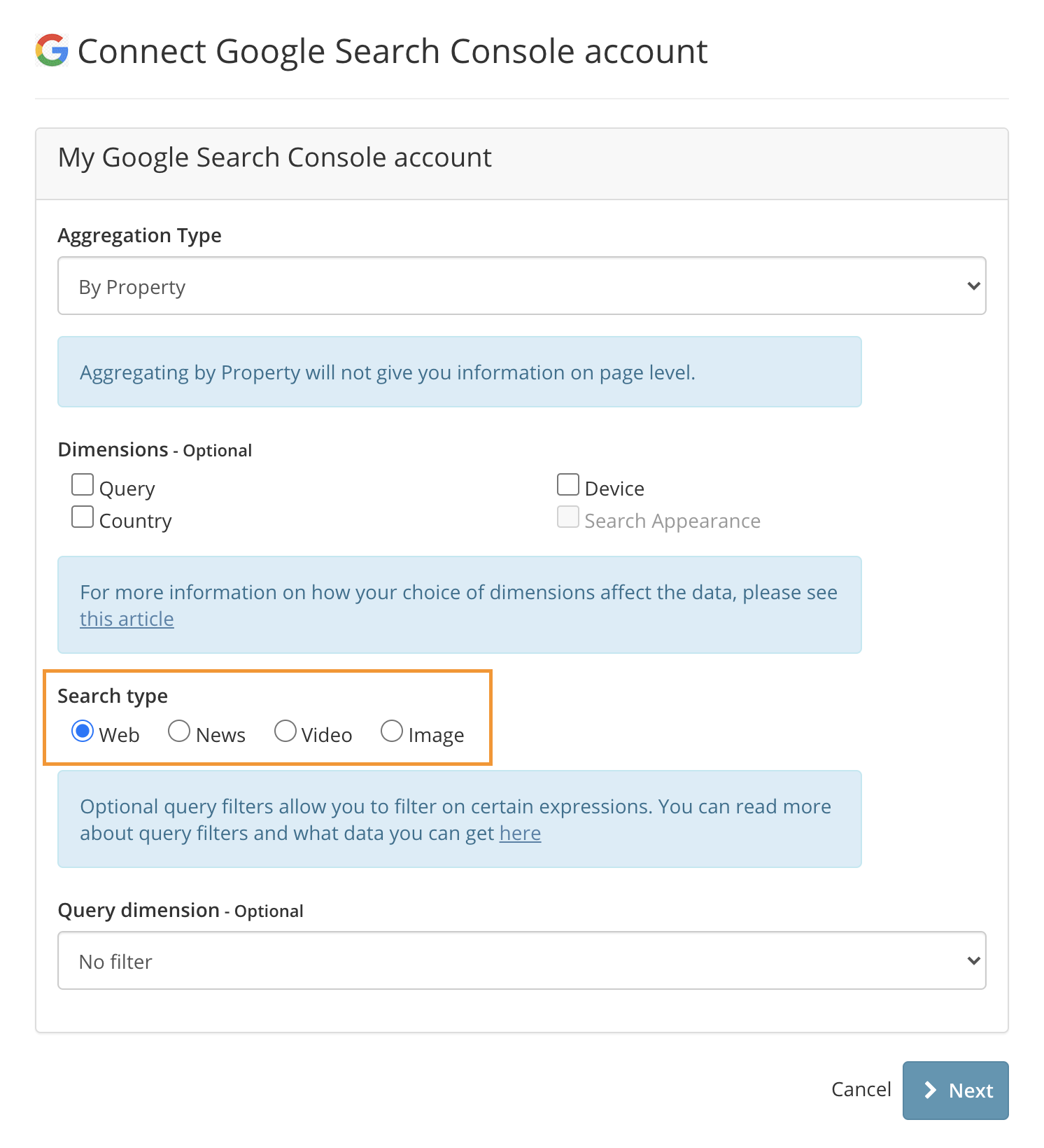 Read More
Topics: Connector update, Google Search Console
We now allow you to add query filters when connecting a Google Search Console data source. This has been requested from our users and will help you get an accurate data set and be able to filter out data that you don't wish to have in Funnel.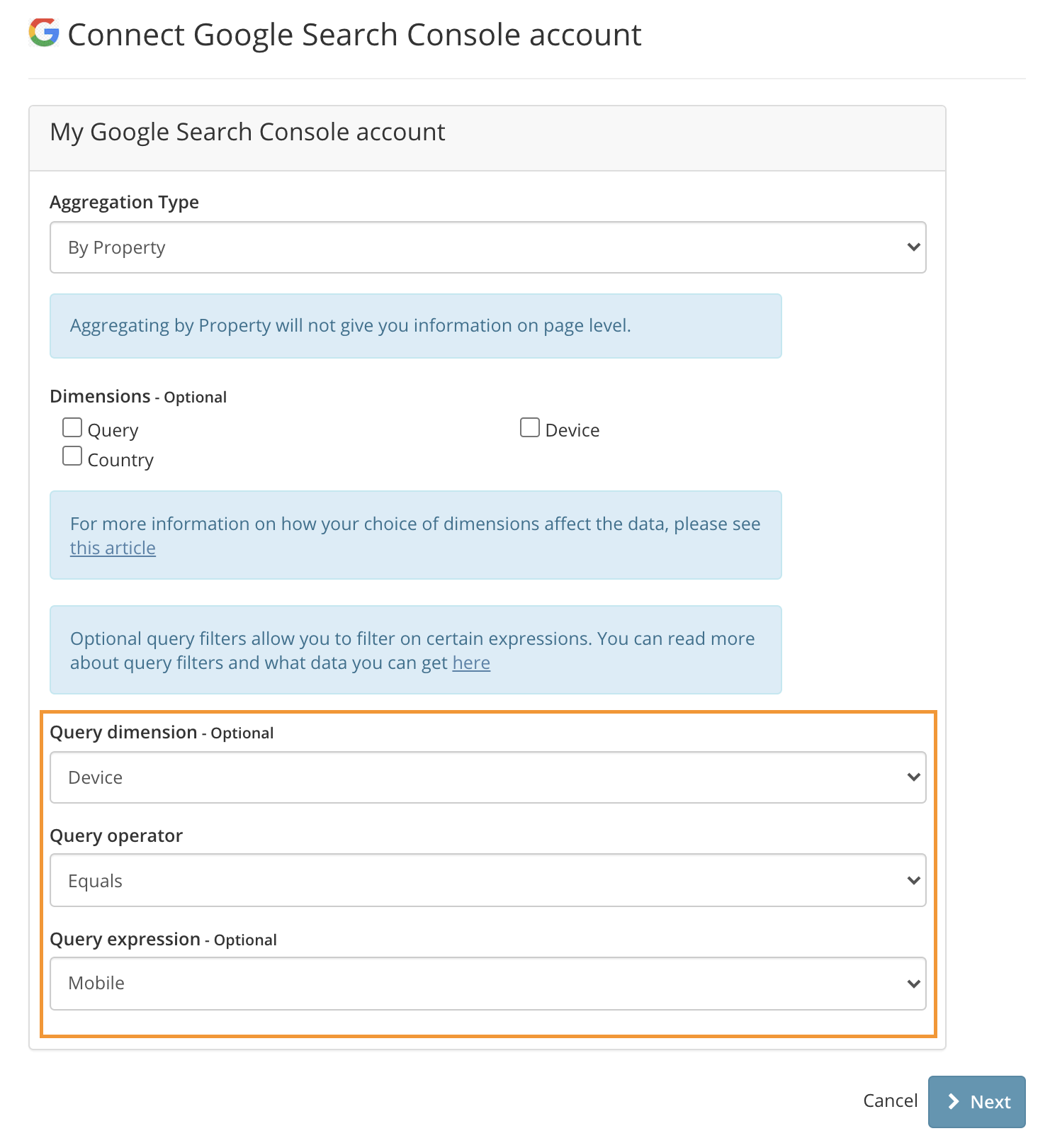 Read More
Topics: Connector update, Google Search Console