Fredrik, our fearless CEO, walks into the Marketing area to find Juuso, VP of Growth, stuck staring at his whiteboard. "Juuso, you've been staring at this equation for days! Give it a rest!"
"I can't give up now," Juuso replies. "I'm almost there. I can feel it. There must be something I've missed…"
Well, now he's got it!
The team at Funnel has been on a mission the past year to find the perfect combination of marketing data, personality, brand, and mission. And we've ended up with something pretty great.
New look, same mission. To provide marketers with clarity.
We may look different on the outside, but we're the same Funnel on the inside. Our priority is to help our customers be more data-driven with their marketing. The end goal is to help them make the right decisions for their business.
Marketing is continuing to move towards digital. And that means marketers need to know that what they spent on marketing today was worth it.
We at Funnel help marketers work confidently with their data. It doesn't matter if you know SQL or not.
Funnel has got you covered.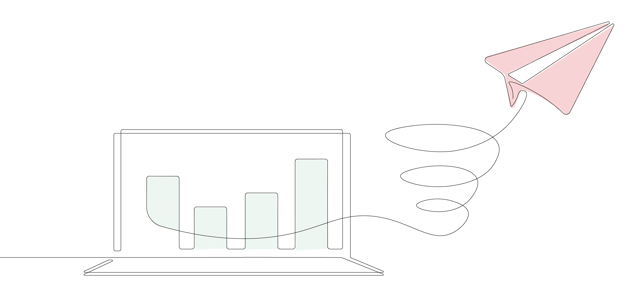 Letting our customers do the talking
Who would you rather listen to, us talk about how great Funnel is, or our customers?
We figured you would say, customers. And that's why we're featuring our customers and their stories on our website.
We are lucky to have so many wonderful and loyal customers who've helped us further develop our product and company.
And we're happy that they're willing to share their stories with you and with us.
Bringing in some more personality
We like to emphasize the FUN in Funnel. We certainly feel this in our workplace culture, and we hope that our sense of joy spreads to our customers.
Our goal with the new branding is to represent more of who we are as people at the company. Reliable, bold, ambitious, and friendly.
This is just a quick peek into our new brand. Head on over to our homepage and check it out for yourself!