Babyshop was founded in 2006 by Linn and Marcus Tagesson with a vision of building the best online store in the Nordics for children's clothing. Today, the Babyshop Group is a leading global omnichannel retailer, with a total turnover of €120 million. It includes online shops Babyshop.com, Lekmer.se, Alexandalexa.com, and Melijoe.com. What started with the single domain Babyshop.se and two entrepreneurs has now become a global success.
Rachel Wathelet, Digital Marketer, and David Feldell, Data Science Lead, gave us the ins and outs of using Funnel. Rachel joined in August 2020, and David has been with the company for over three years.
Key Takeaways
Babyshop Group collects data from 15 unique sources - from Google Ads, Facebook Ads to affiliate platforms and display channels.

The team combines campaign data they pull in with Funnel with their internal cost data to calculate profitability.

Funnel has empowered the team to take ownership of their marketing data and do no-code data transformation.

Collecting, cleaning, and mapping campaign data
Babyshop Group has been a Funnel customer since 2019. Without Funnel, David said they would be pulling campaign performance and cost data manually. And it would probably take at least two full-time positions to do the analytics and data crunching properly. Fortunately, they don't need to do that, and they can work more quickly.
"Funnel is so fast and allows us to follow our campaign performance extremely closely," said David. Adding, "We use it daily to get an overview on how the paid and traffic sources are trending."
Using Funnel to catch all campaign data and transform it
The team consists of three digital marketers and four data scientists. Together, they are responsible for advertising and promoting products from all the retail sites: Babyshop.com, Lekmer.se, Alexandalexa.com, and Melijoe.com.
Babyshop Group uses Funnel to collect the data from their many marketing sources. Some of the channels and marketing platforms they use are Google ads, Facebooks Ads, and affiliate platforms like CJ, Adtraction, and retargeting display channels like Rakuten and Yandex. They also import from Google Analytics, naturally, and some price comparison sites like PriceRunner, Prisjakt.
"One of the best things about Funnel is that you have such a huge amount of different data sources to pick from," David said. That has undoubtedly benefited Babyshop Group, which has several data sources and advertising accounts to manage.
Determining the profitability of their campaigns and calculating customer lifetime value is essential for Babyshop. Aside from the standard metrics like the cost-of-sale, cost-per-click, return-on-advertising-spend, profitability is vital. As David emphasized, "We're focused on driving profitable paid marketing."
However, to get an accurate overview of their campaign performance and cost data, Babyshop devised a hybrid solution to meet their needs.
Taking ownership of your marketing data
The Babyshop Group team uses Funnel to clean the data they get from the various platforms without needing to know SQL queries or programming. In essence, it's allowed the performance marketing team to take ownership of data collection and transformation without involving developers. "It's great for a performance marketer to be able to do data transformation, which is hard otherwise if you don't have this easy-to-use interface," said David. He went on to explain more concretely what Funnel allows the team to do.
"The paid team can decide what data to import and how it should work. We create a lot of different dimensions and look at other metrics. We rename things that are wrongly named, we group Google data into different subgroups, and then we can send that data back to Snowflake and PowerBI. For example, the team can decide that all campaigns with prospecting in the name should be in the Google Ad subgroup prospecting. Meanwhile, all campaigns that have shopping or remarketing should be named x. After that, we can send that information into other reporting tools."
That certainly opens up doors for the digital marketing team. With Funnel, they can send all the dimensions they are interested in via SFTPs to Snowflake (their data warehouse) and use PowerBI (a data visualization tool) to create performance dashboards. By pulling performance data via Funnel and combining it with their internal data, they can calculate gross profit and customer lifetime value. Doing this allows them to have an eye on what's driving growth.
As for Rachel, who works with the platform daily, concluded:
"It's made my day-to-day much easier. Because it's so user-friendly, manipulating the different data sources, metrics and combining them is a piece of cake. Thanks to Funnel, I've got a good overview now of the various channels and markets, can compare periods, and do it all super fast."

Funnel interviewed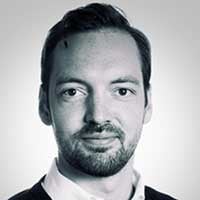 David Feldell
Data Science Lead
Babyshop Group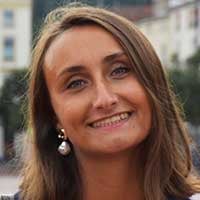 Rachel Wathelet
Digital Marketer
Babyshop Group