The fields YouTube Video ID Placement and Youtube Channel ID Placement are now available in the Placement report from AdWords (Google Ads).
These selections will also result in a new dimension Placement that is derived by Funnel that combines the values of the above dimensions plus Placement URL into one dimension.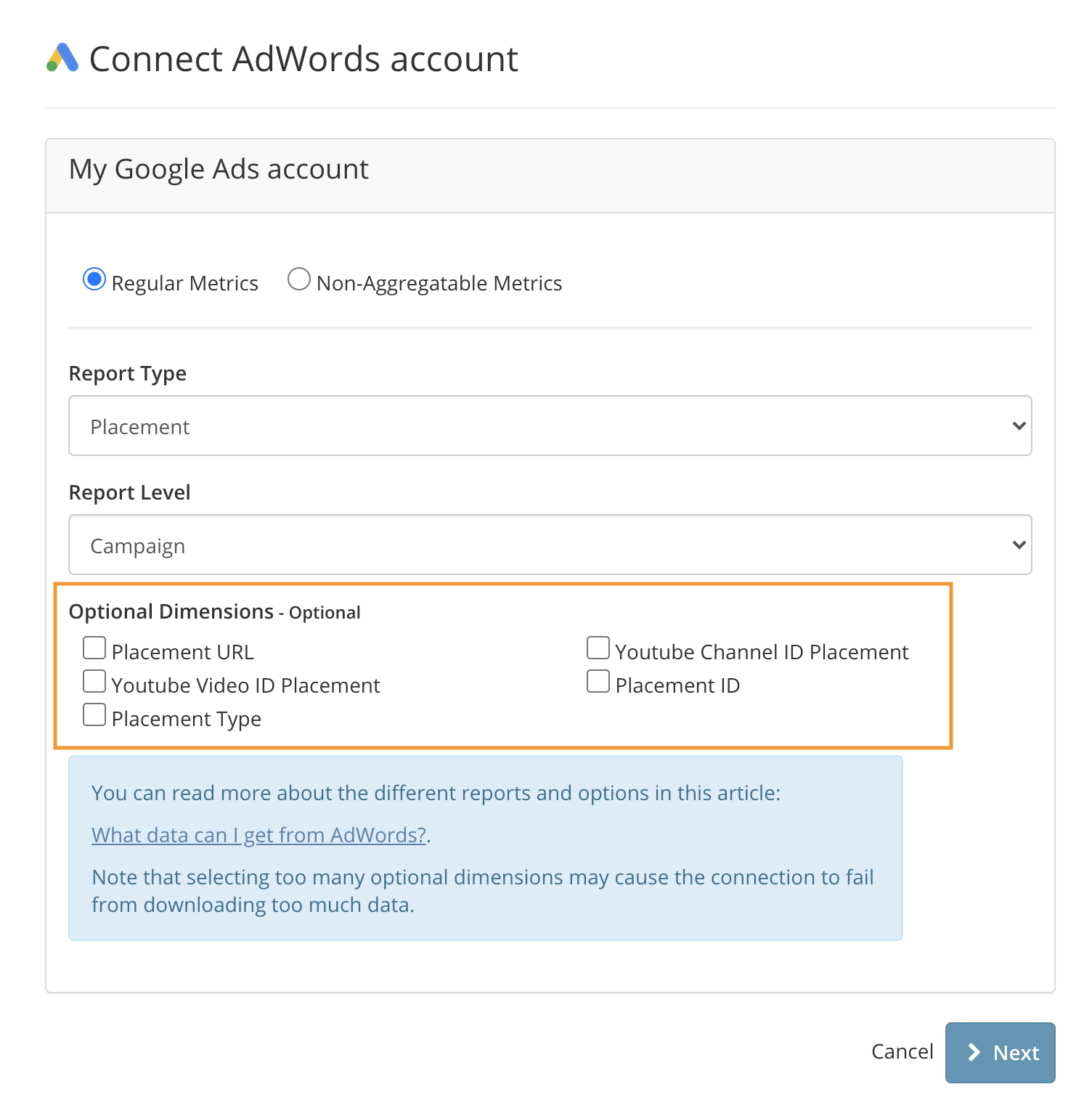 These fields will be included in new AdWords data sources as well as existing data sources that you reconfigure to include these fields.
Learn more in the article What data can I get from AdWords? in our knowledge base.