We've just released a new Data Warehouse destination in Funnel. You now have the ability to schedule data exports to Snowflake!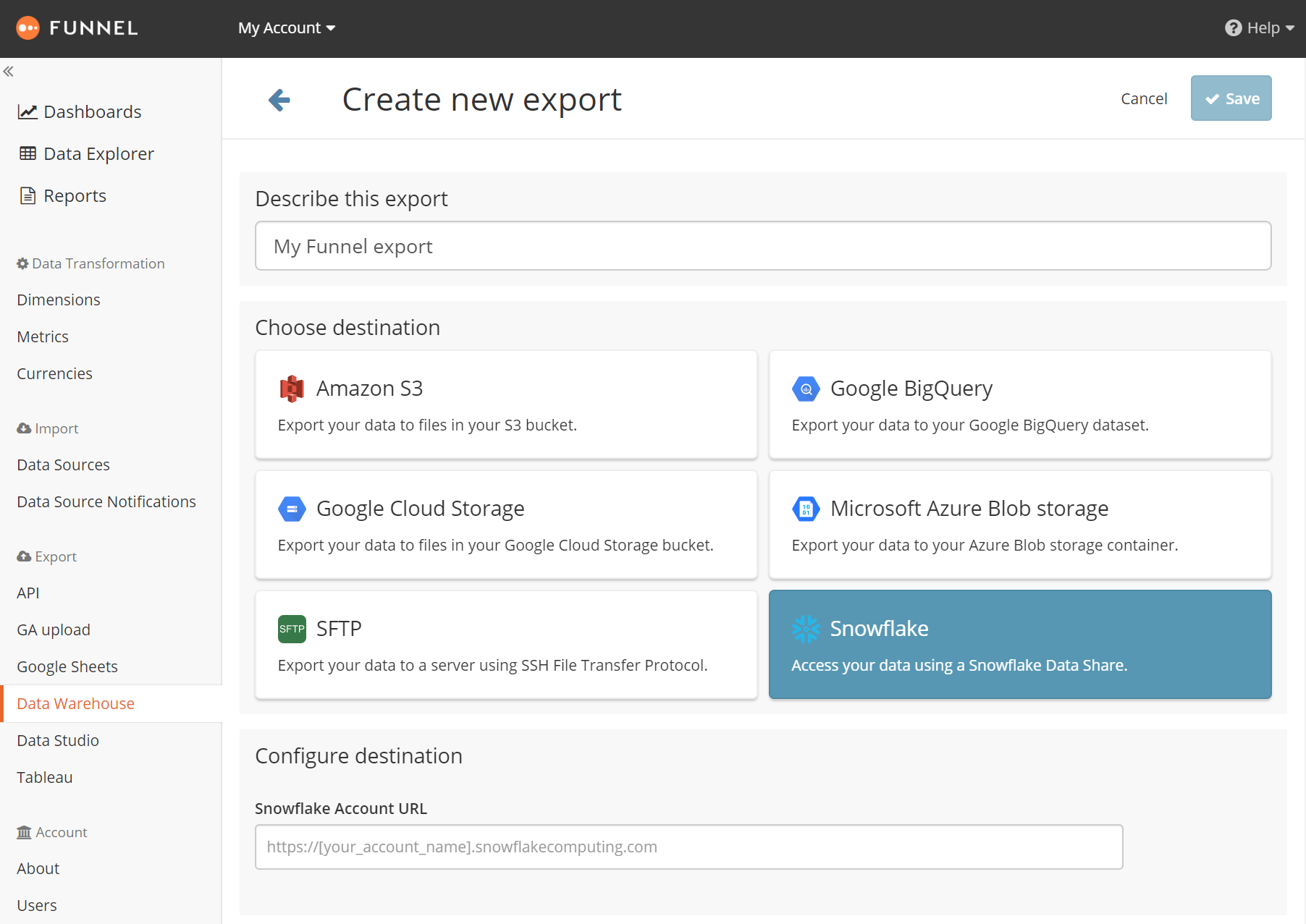 Once you've connected your marketing platforms to Funnel and applied your business logic, all you need to do is head to the 'Data Warehouse' section, select Snowflake and enter your account URL, before creating your schema.

You can learn more about configuring a Snowflake export in this article.

We hope that you'll find this useful! If you have any questions regarding this new export, please contact support@funnel.io and we'll be happy to help.