The DoubleClick Bid Manager connector has just been updated and you can now import the dimension Campaign Manager placement ID when you connect a data source using the Partner report or the Advertiser report.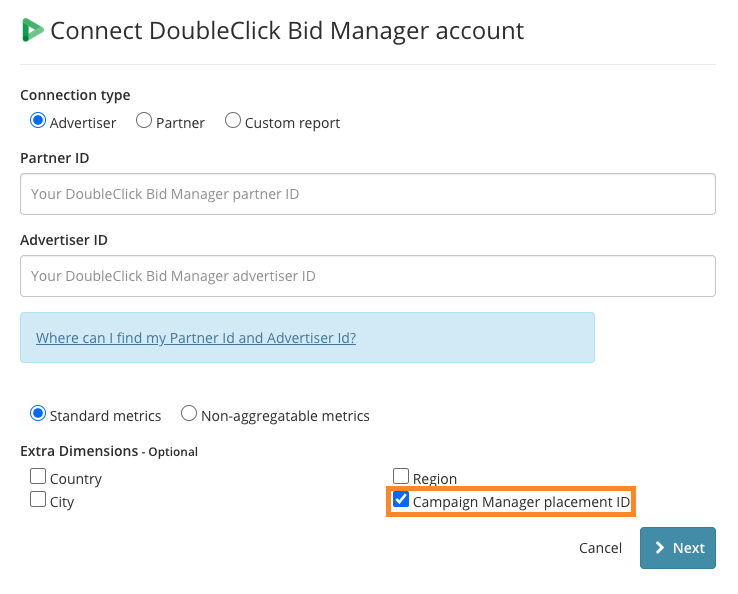 The Campaign Manager placement ID was, and will remain, available when connecting with a custom report as well. If you want to get access to this field you'll have to connect a new Doubleclick Bid Manager source.
To read more about the DoubleClick Bid Manager please see the article What data can I get from DV360 (Doubleclick Bid Manager)? or send us an email to support@funnel if you have any questions!