As Google has announced that the old AdWords API will be replaced by the new Google Ads API, (details found here) we are now taking steps towards migrating to the Google Ads API fully.
When connecting a new AdWords data source, you have previously been able to choose if you want to use the old or the new API - that's no longer the case. We have also deprecated some options in the connect flow if you want to reconfigure a data source that's of the old version.
What does "deprecated" mean?
Some options will show warnings and this means that the specific option will no longer receive updates. You should therefore choose to use the Google Ads API in order to get the most stabile flow of data to Funnel.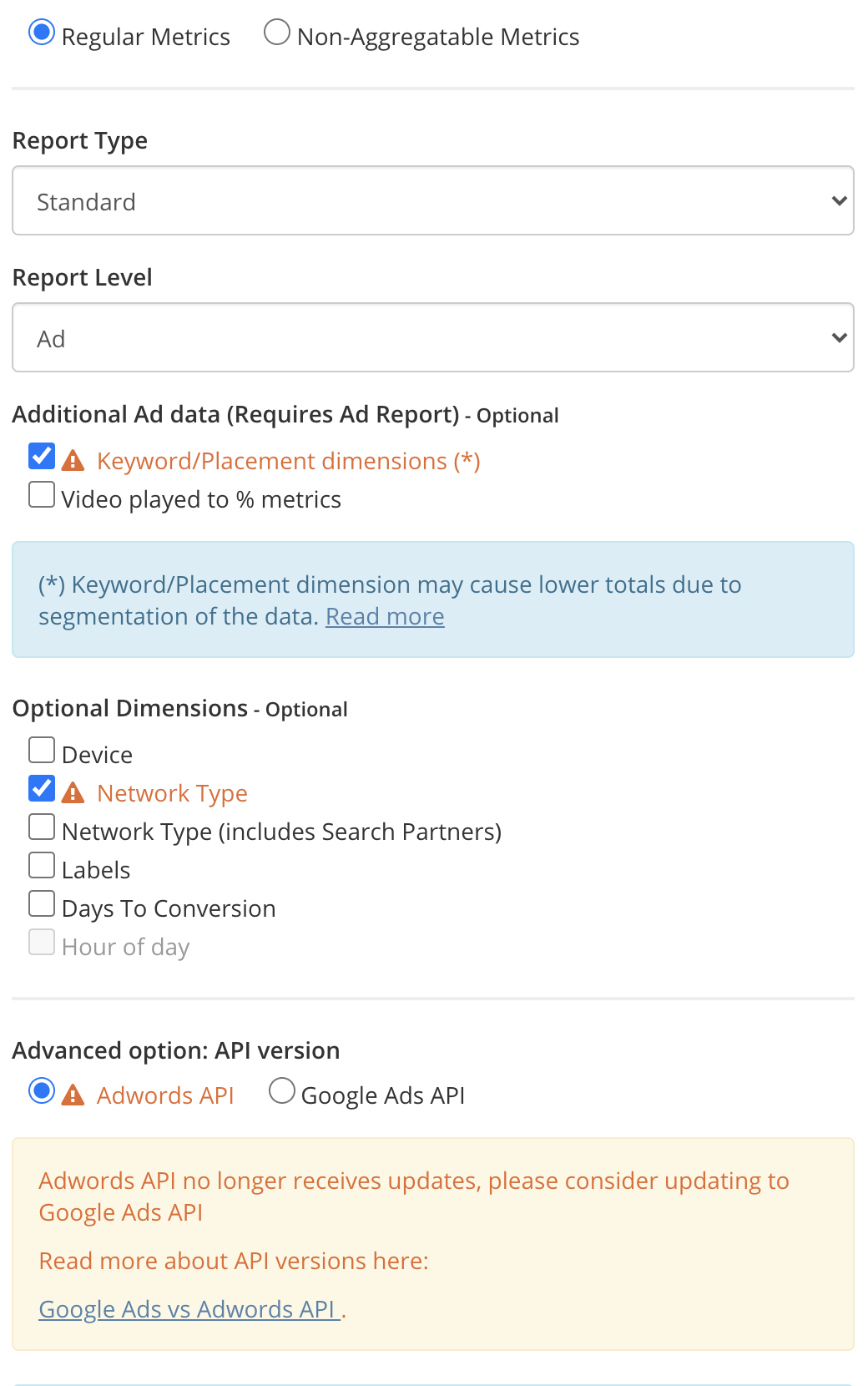 What options are affected?
• Keyword/Placement - Is only compatible with the old AdWords API, and we recommend using the new Search Keyword or Placement reports instead
• Network Type - Deprecated by Google in the new Google ads API, and doesn't appear in the Google Ads UI any more. The non-deprecated option "Network Type (includes Search Partners)" should cover your needs.
• Adwords API - Google is not updating this API
You can read more about the roll-out and differences in the article Google Ads vs Adwords API.