You can now create a scheduled Google Sheets export without using the Data Explorer.
When you export your data from Funnel to Google Sheets, there are some choices you have to make. You need to select fields, potentially filter the data, choose a time period and how often you want to export it. Before this date, the export was set up through choosing the above parameters and then performing a successful query in Data Explorer: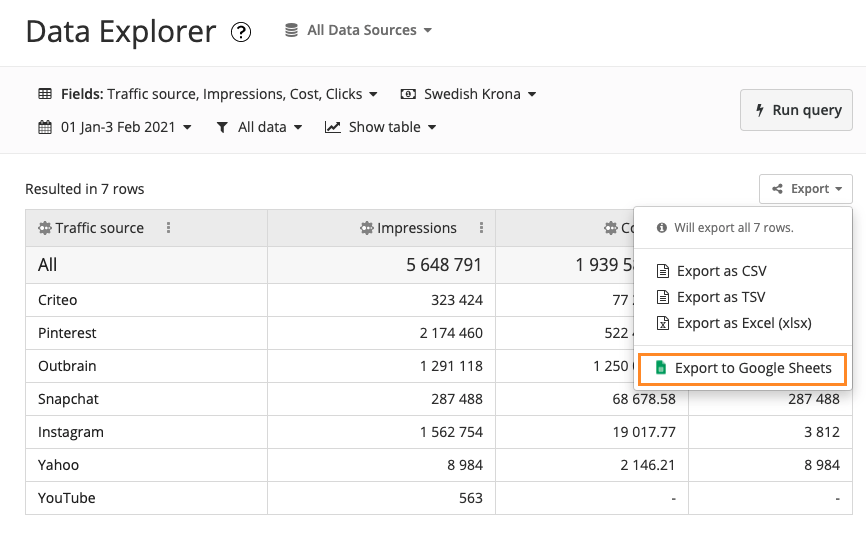 Above option is still available, but as with all other destinations (Amazon S3, Google BigQuery, Snowflake etc.) you can now create a new export from the Google Sheets Data Destination page: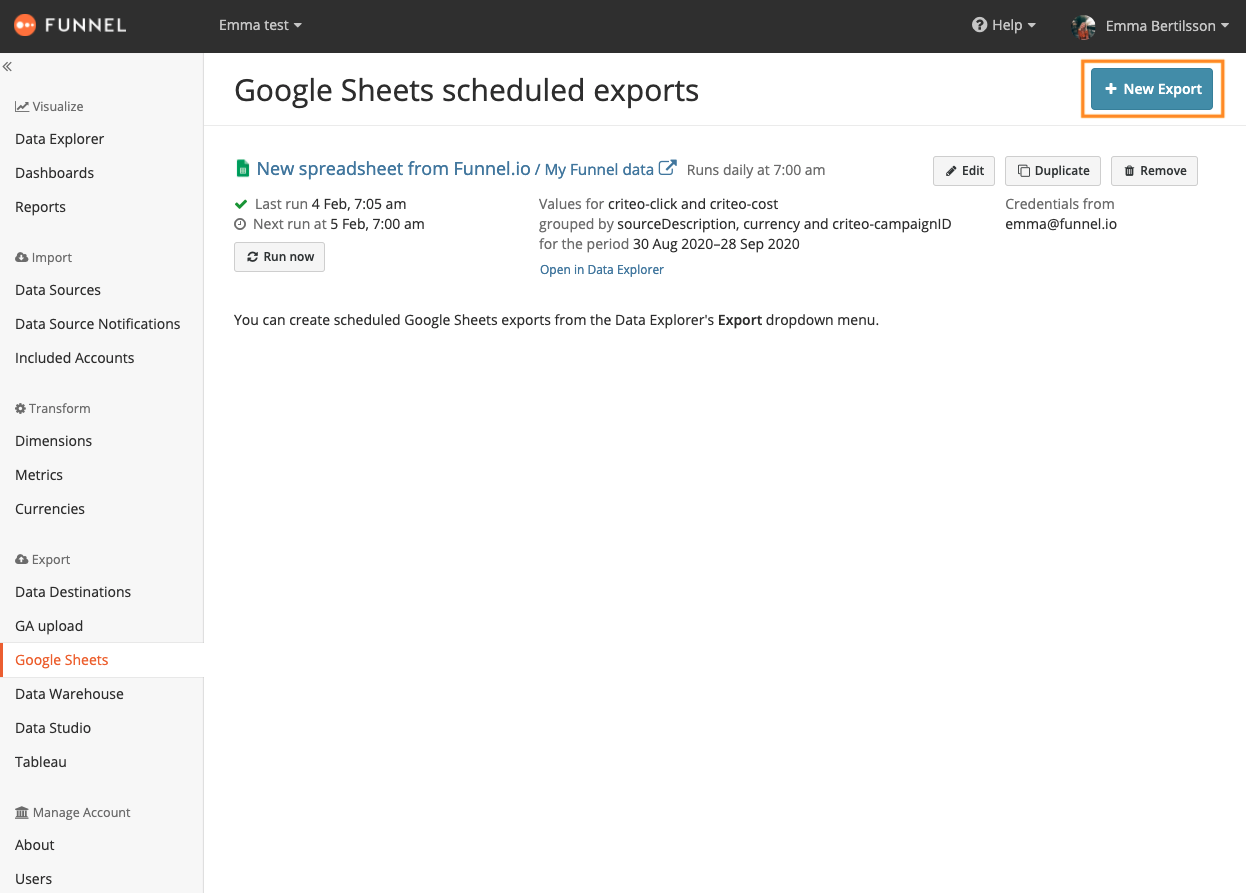 As you are no longer depending on a query to be successful in Data Explorer, this update will enable you to export larger datasets that are too heavy for a Data Explorer query.
If you are interested in trying out the scheduled Google Sheets export or if you have any questions, send an email to support@funnel.io and we'll help you get started!