A new report type has been added to the Google Ads connector. The new report type Placement has the following optional dimensions.
• Placement
• Placement ID
• Placement Type
The Placement report, in combination with the Search Keyword report type, replaces the old Keyword/Placement option.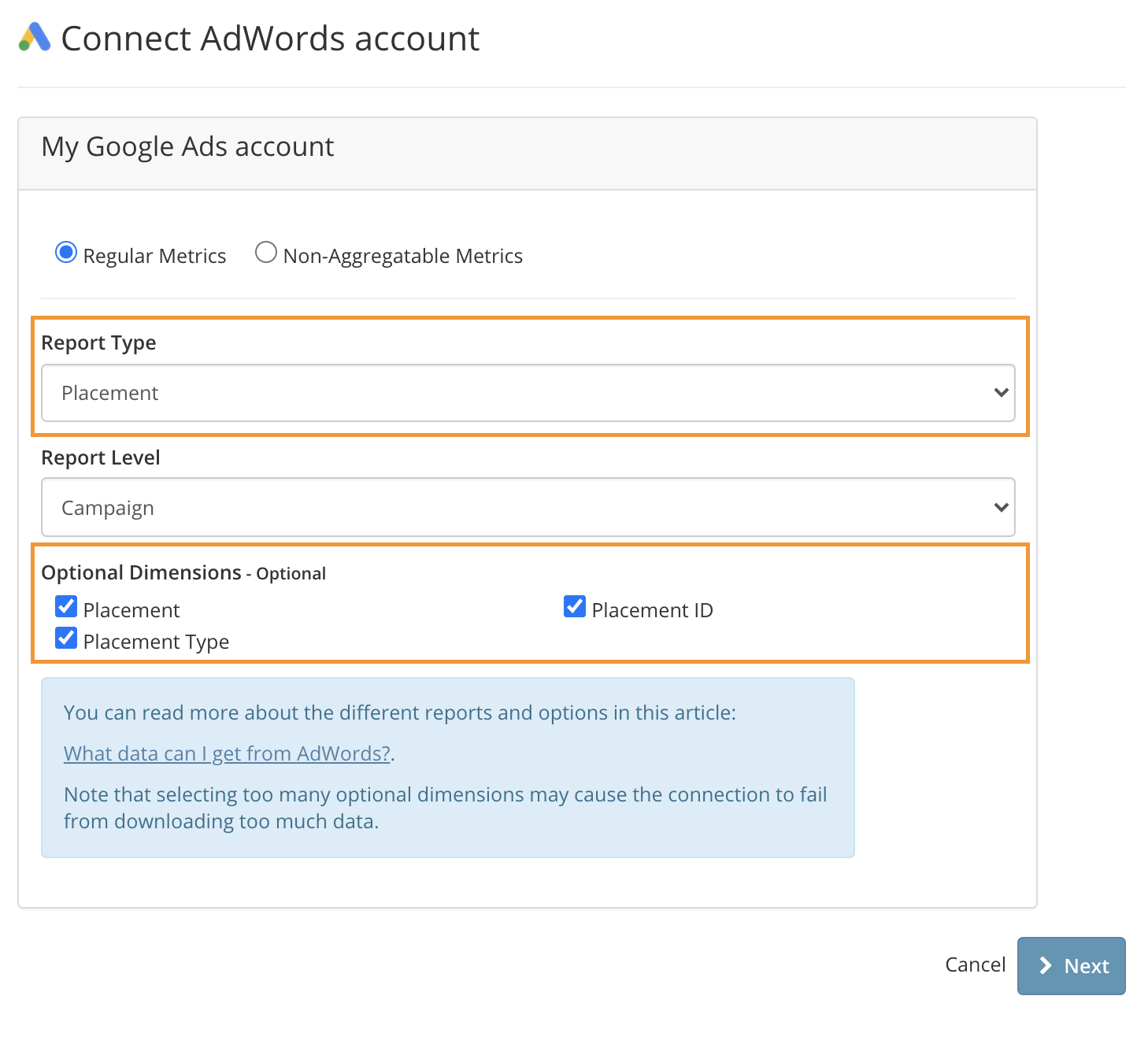 To read more about the Google Ads connector and get the full list of available fields, please see the article What data can I get from Google Ads/AdWords?