The SA360 connector now lets you select which saved columns (custom metrics and dimensions in SA360) that you want to import. This option provides more choice for what to import and also lets you limit the selection to improve download speeds.
If none are selected, all number, monetary and integer metrics will be included.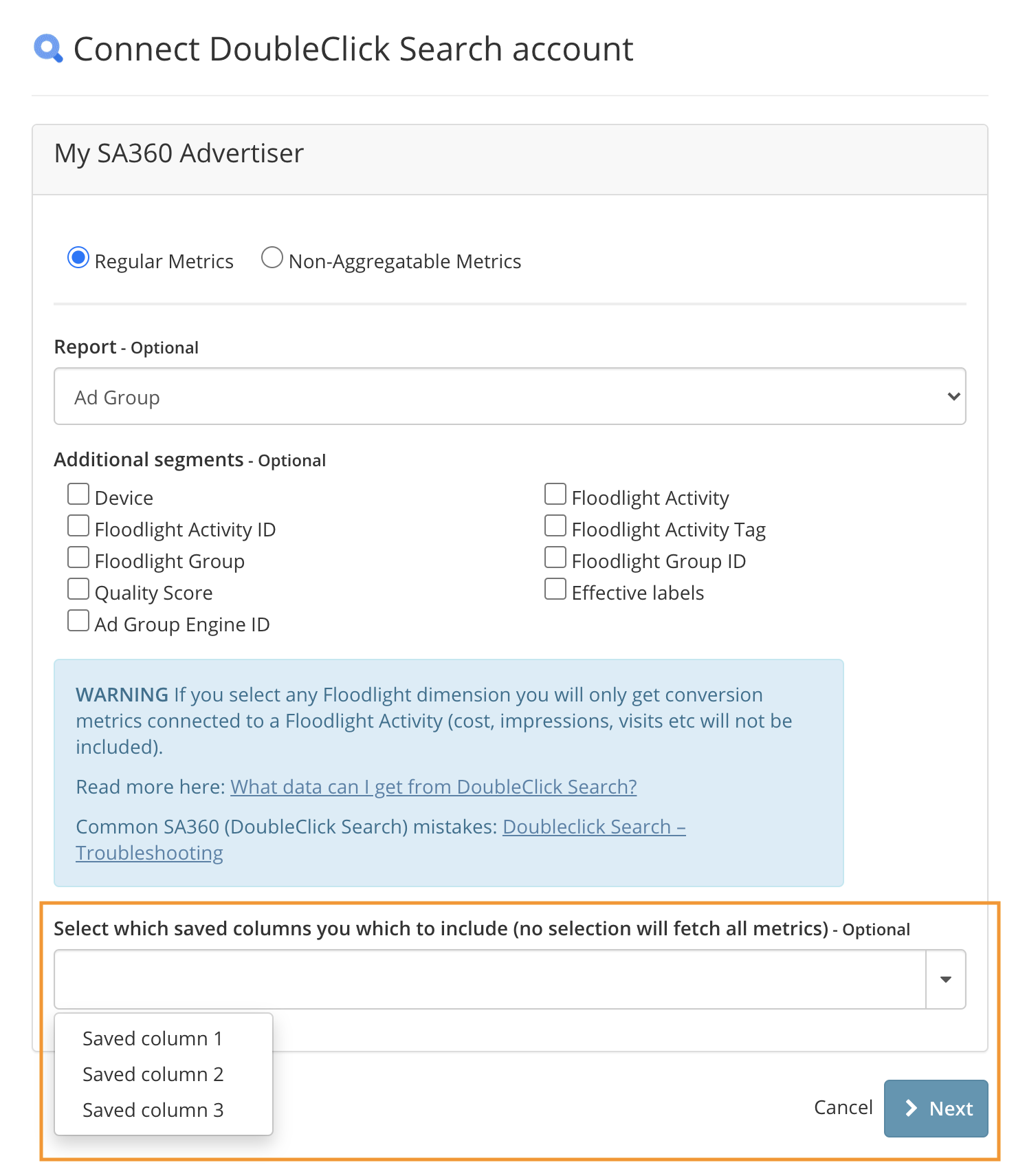 To learn more, see the article What data can I get from DoubleClick Search (SA360)?