This week is a special week for us. All the Funnelers from around the world will gather in Stockholm to meet up, celebrate the past year, and share knowledge between each other to create fantastic new updates for you! So, let's start this week with the latest updates from September, presented by Silvia from the Sales team:
Funnel Academy is now live for all customers on a paid plan!

With Funnel Academy, you can learn how to use and master Funnel with a variety of learning resources – from explainer videos and interactive nuggets to courses, certifications, and webinars. Get exclusive access to articles, product updates, videos, and our experts. Generate a password and get access!
New Core connector: Amazon Vendor Central

That's right. You now have access to the invite-only platform Amazon Vendor Central with our new Core connector! Amazon Vendor Central is our fifth Amazon connector and enables large brands to sell their products directly to Amazon in bulk, who (in turn) list the products themselves on amazon.com. The connector currently supports data from the Retail Analytics Sales report, which we also enriched with further product information from the Catalog section.
Quick action search
We know that search is a common action for our users, and that's why we're now introducing Quick action for you to easily find your way in the Funnel. You'll find the search bar in the top left corner.
The next revolution is here!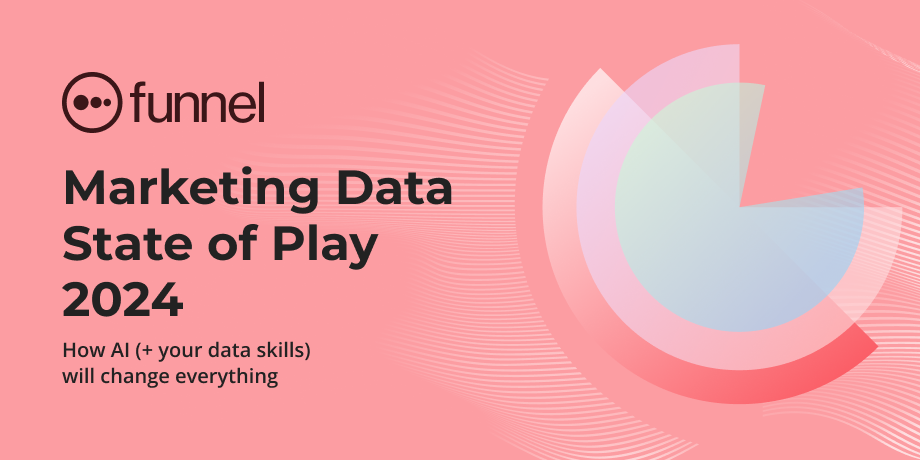 With the rise of AI and automation, marketers must improve their data analysis skills to keep up. Funnel's latest research offers valuable insights on how to adapt and evolve in the midst of this transformation. Check it out for yourself!
New fields and metrics
We've added new fields and metrics to some of our connectors, including Google Ads, Facebook Ads, and ActiveCampaign. As always, head to our product updates blog for the comprehensive list!