Our Tableau integration now has a toggle to "Remember my token". This will save the Funnel token within your workbook so that you don't have to re-enter it every time you refresh.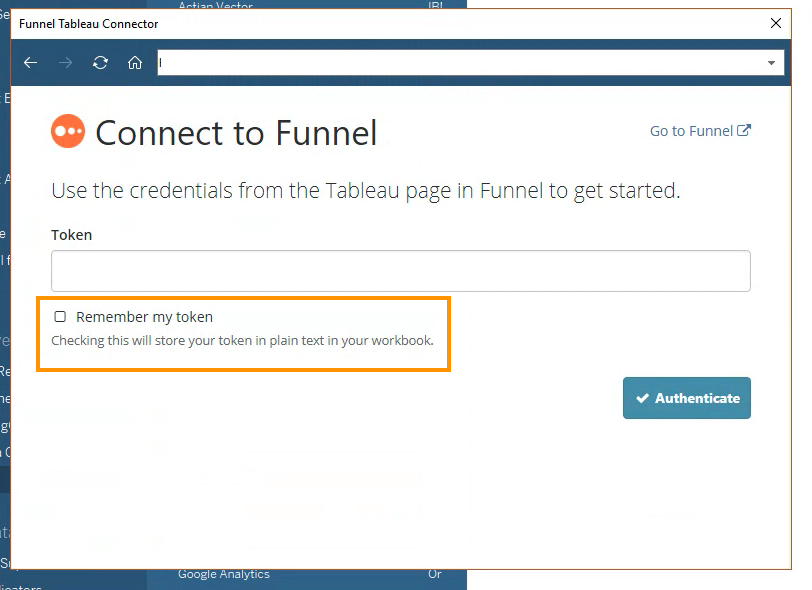 We've also added some other minior UI and copy changes, including a link to Funnel in the connect dialogue to make it easier to find your token when connecting.
If you want to learn more about our Tableau connector, you can check out our mini webinar. Or you can find the steps to connect in our knowledge base.