Explaining the value of your business to your prospective customers can be tricky. And when you're a B2B SaaS company that serves a particular niche through technology, a short and succinct explanation can be even more difficult to craft. That's why businesses often turn to some form of explainer video to help communicate their value.
Just take a quick look at Hubspot, Monday.com, Notion, or almost any other B2B SaaS firm. You wouldn't necessarily be able to guess what they do by their name. And their arrays of products and services can be difficult to understand, particularly since they can speak to multiple audiences and use cases.
Funnel found itself in a similar scenario. Sure, we are a marketing data hub, but how do we fully explain all of the amazing value we bring to the table? In an effort to continually refine our elevator pitch, we would often quiz each other about how they would explain what Funnel is to their mormor (it means "grandmother" in Swedish).
While that might work within the halls of the office, we needed an explanation that we could share across our website and various other channels. Enter: the explainer video.
An explainer video isn't the easiest thing to create, though, especially for a brand that is defining a new market segment.
Today, we wanted to take you a bit behind the scenes to share how we went about creating our own explainer video and highlight some of the challenges and opportunities we faced along the way.
So strap in, and get ready to discover what it's like to make your own explainer video.
Identifying the need for a video
As a tech company in the scale-up phase, we often discover new use cases and points of value that our product delivers to customers. It's only natural for a fast-growing company to go through this sort of self-discovery phase. However, this also made it sometimes difficult to arrive at one clear definition of what Funnel is.
We tried to define this across many different tactics like the website, ads, sales decks — you name it. Despite how close we felt we got to the true representation of what the product was, none of the formats quite nailed it entirely.
As a company, we realized we needed a dynamic and engaging medium to communicate our value visually and verbally. Selecting a video was the natural choice.
The phases of video ideation and creation
You know that "one does not simply walk into Mordor" meme? Well, something similar is true of creating video assets. It takes more than just declaring you want to create one. And while we like to consider ourselves a highly agile company, the video creation and production process has some critical progress markers that must be reached in a certain order.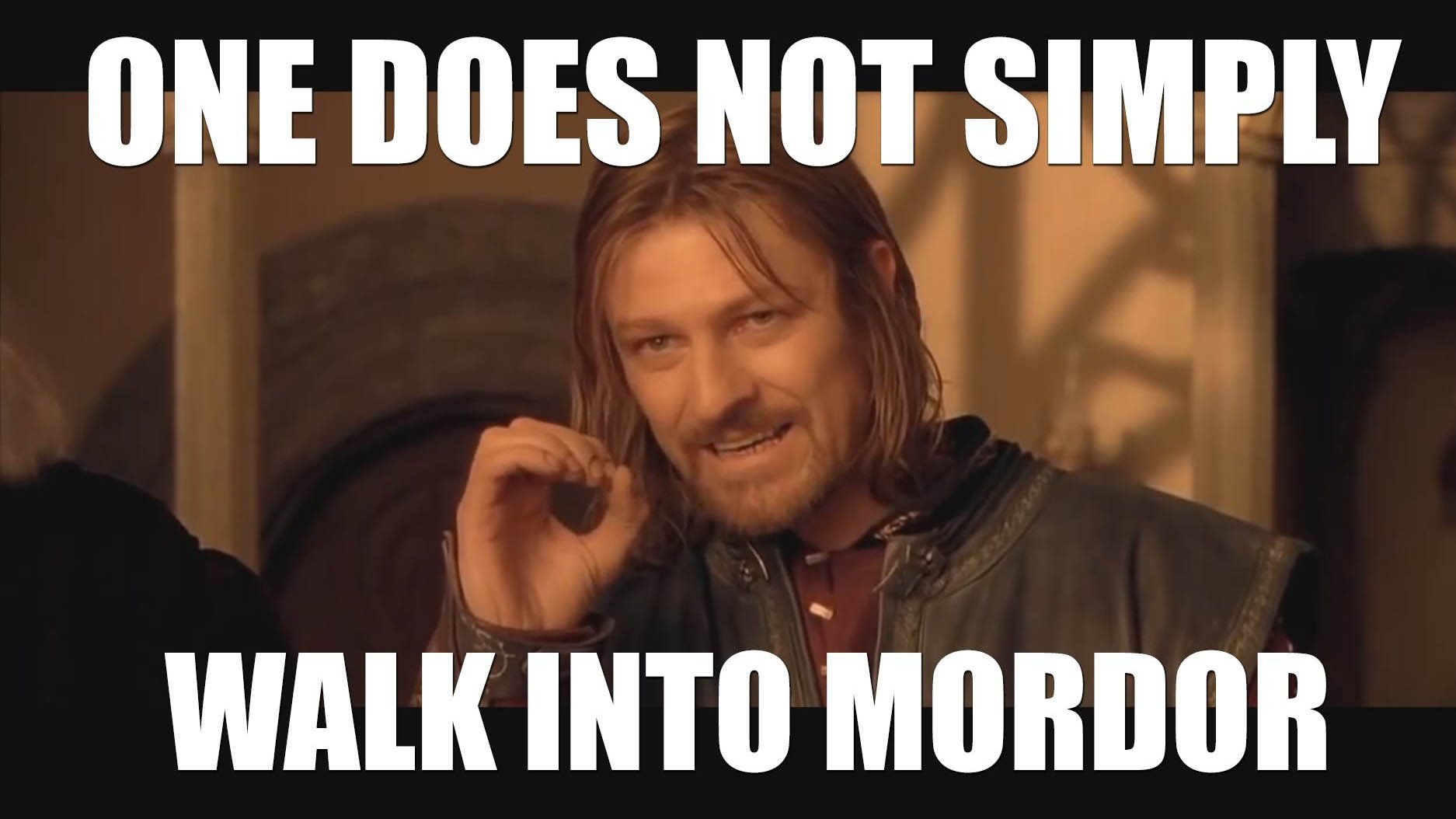 It starts with a brief
Ah yes. The magical seed from which our amazing video will grow: the brief. Any creative endeavor needs one. Any good brief will clearly define the objective for the project, the budget, the key audience, the challenge or problem you aim to solve, the singular (yes, only one) message you want to deliver, and the core insight around which the concept can be built.
A great brief gives your creative a holistic picture of the moment with enough detail to create something on point while affording just enough space to work creatively.
At this phase, it's also critical to identify key roles and ownership within the project team. Who will be managing the day-to-day progress? Who is responsible for design, editing, and writing? Who has the final say in approving the finished piece?
Answering all of these questions early can help you reduce headaches later.
The project kickoff
Once the brief was developed, the project team met to go through it in detail and ask any relevant questions.
One of the first questions brought up by the creative team was what format or style of video we wanted to produce. Should it be animated? What about a "talking head" speaking directly to the camera? Should we go in a non-traditional direction?
Depending on your industry, you may want to take inspiration from some other players in the market, or you may want to intentionally create something unique.
We knew we wanted to create something distinctive for Funnel, but we knew it would need to be somewhat familiar to the rest of the B2B SaaS space.
At this point, the project team also agreed on the main elements we wanted to include in the script. We needed to establish the problem our product solves, communicate the value Funnel delivers, and speak about some product features. We also wanted to package this information through a storytelling lens (like the hero's arc).
With that, the creative team set off to do what they do best.
Scripts before storyboards
For any explainer video, the script is the heart of the project. While we don't like to use waterfall workflows, creating storyboards or graphics (let alone motion graphics) can be incredibly challenging before you have an approved script.
The reason is that design, motion graphics, and other video production processes can be quite time-consuming. Any change to one area of a script can mean hours of rework for designers and editors.
That meant we needed to nail down the script before proceeding. As with all scripts, it went through several iterations and concepts until we landed on what we felt could work. We went for a voice-over-led script that graphics and animations would support.
Creating a style board
Sometimes called a "mood board," a style board sets the visual tone and quality of your video. At this stage, you can decide whether the video should be crisp and focused, wide and frenetic, or anywhere in between.
Perhaps you'd like the video to be minimalist so that the audience focuses on one very specific aspect of your good, service, or brand? Now is the stage to determine that.
As for us? We skipped this part. Chalk it up to one of our learnings (you'll discover more learnings later on in this article) of the project. It could have saved us some time and a couple iterations when we arrived at our next phase: storyboarding.
Enter the storyboard
With the script in place, it was time to figure out what the main scenes could look like. That required our copywriter, creative designer, and animator to collaboratively determine the style and feel of the visuals.
The group broke down the intended meaning and strategies of the word choice in order to determine the best visual representation.
At this stage, the creative team needs to pay close attention to the available budget (both time and money). The idea of a rich and detailed animation might sound great, but if it takes too much time or requires an expensive outside provider, it won't fit the project's scope.
Normally, a storyboard will contain each key frame (a still image depicting the shot) along with the accompanying section of the script. Once assembled, the project team can review the full storyboard, identify any missing elements, and request changes before going into any video shoots or animating.
We kind of glossed over this step, but more on that below.
Creating video
In the case of our explainer video, the process of creating the final video was actually pretty straightforward. We created various still designs to match the approved storyboard's intent, and our animator brought them to life. The voiceover was then added, and the finishing touches like sound design and backing tracks were added.
However, an explainer with live talent (i.e., actors) would require casting, makeup wardrobe, on-site location permitting, lighting, shooting, and more at this stage.
Retroactively review the project
We find that retros are core to our improvement as a team. Once the finished product leaves the doors (so to speak), we gather the project team once more to discuss what went well and what went poorly. We take in feedback from all team members, then collectively identify areas we should improve for the next project. Ideally, we will also come up with some initial ideas for how we will improve.
At this stage, it's particularly important to gather feedback from everyone involved in the video's creation. Every person will have unique pressures and end goals for the project. That means each person will have a different perspective on what needs to improve next time.
Some core learnings from the project
At the end of the day, it can be tough to describe a piece of technology in 60 seconds or less. This is especially true when the video you are creating will be used for many different purposes.
For instance, while your explainer video may be used primarily to assist sales, it may also be used to spark investor interest.
We also learned that it's important to stay adaptable. Any project of this importance will draw the eyes and opinions of people across the company. So, expect to receive feedback and ideas for revisions even after the video has been published and distributed.
Luckily for our team, we identified the project owners right from the start. That allowed us to mark which revisions were mandatory now, and which feedback could wait until we develop the second version of the explainer video.
Also, remember how we sort of "glossed over" the storyboard process? While our intent was good (to expedite the project after much back and forth), it could have had dire consequences. In our case, the video was almost exclusively animated, and we were able to stay nimble and adapt to requested changes. In other words, we got lucky.
However, if your video uses live talent, jumping into video shoots or production before approving a formal storyboard can be extremely expensive. Next time, we'll be sure to properly map out the style board and storyboard.
But, perhaps our biggest learning was that this sort of project should be fun! Video can be such a dynamic medium that captures your audience's attention unlike anything else. Creating these assets for your brand can allow you to stretch your limits in new and exciting ways. So, be creative!
Our own team knew that we didn't want to make "just another SaaS explainer," so we worked to give it a little more personality in keeping with our brand. By giving ourselves the license to explore and try new things (even if they didn't pan out), meant we had a much more enjoyable experience for all involved.
Explainer video do's and don'ts
Are you interested in creating your own explainer video? Here are our do's and don'ts to get the most out of your creative project:
Do
Set clear goals and objectives from the start.
Identify the project owner and team responsibilities early on.
Be agile, but understand video production requires certain goalposts must be met before proceeding to other stages.
Always include a clear call-to-action.
Push boundaries where possible.
Have fun!
Don't
Start creating without a well-defined brief.
Aim to get approval from everyone in your organization. It's impossible.
Start creating animations without an approved storyboard. (Oops.)
Make a copy of your competitor's explainer video. It will never work out.
Forget to explain the real value your customers experience.
Explainer videos: explained
While it can sometimes be difficult to succinctly say what your business does, an explainer can be a great way to tell the story. Its combination of visuals, sound, and motion can create a layered experience that draws in audience eyes.
While you don't need to follow our process, it's important to identify your team, objectives, and your own progress checkpoints before starting.
Video can be challenging to create, but when finished, there's nothing quite like it.