People are often a little intimidated by the term data warehouse. However, marketers need to understand what a data warehouse is and its value to a business.
Learn about:
How a data warehouse works
Why they are valuable for businesses
The key benefits for marketers


The basics of a data warehouse
A data warehouse is a system used for reporting and data analysis, and it is considered a core component of business intelligence, or BI. At its core, a data warehouse is a home for your data that's generated in other corporate applications, like your back-end sales data or your marketing data from each platform.
A house can be a great analogy for it. You have different rooms with different items or bits of information. And these items can easily be shared, brought into other rooms, or put together into the living room.
So you can think of it as a house for all of your data. And you have financial data in one room, back-end data in another room, marketing data, and so on.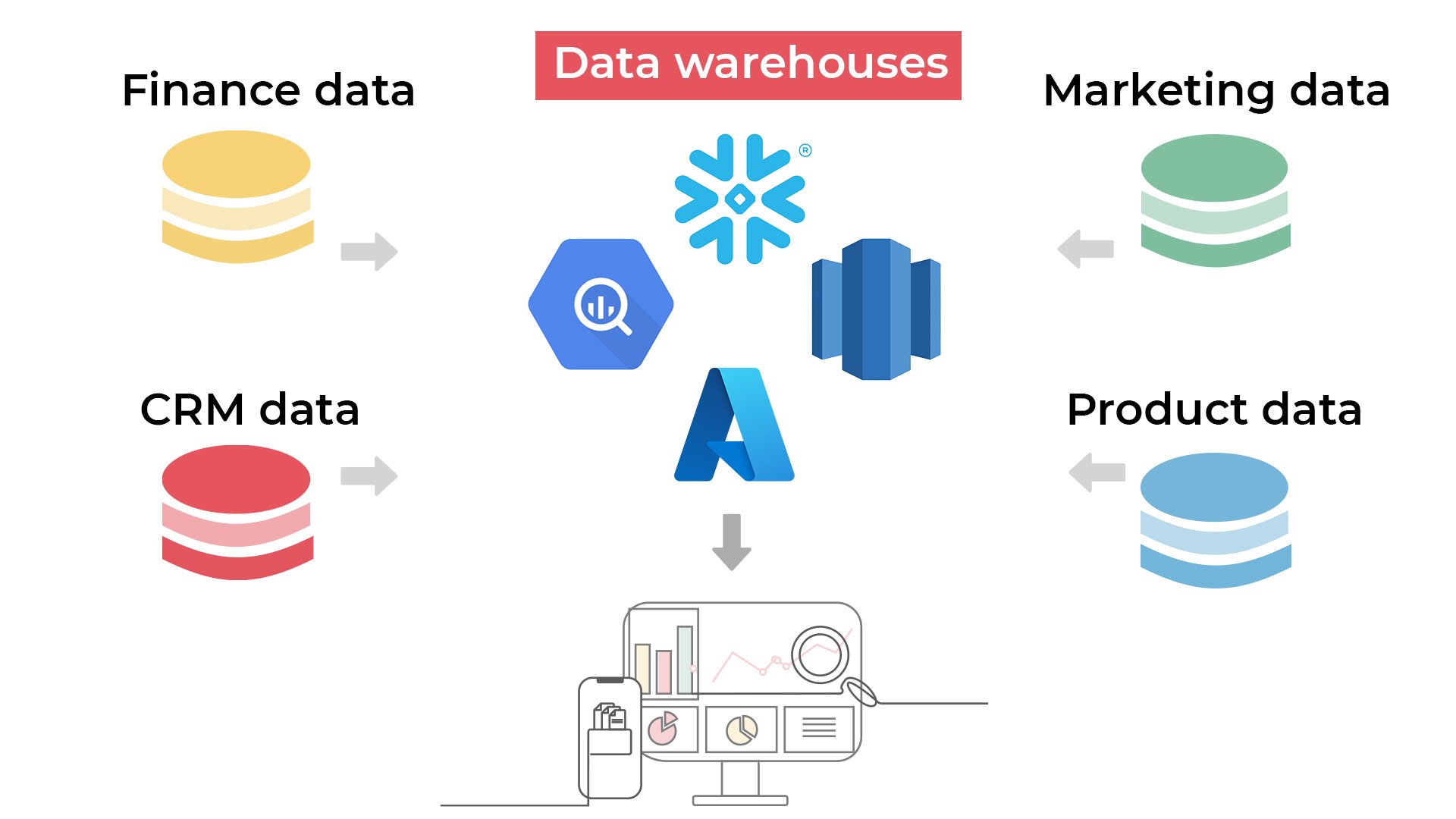 A data warehouse is designed to be highly scalable for data storage and processing.
What's great about data warehouse offerings today is they are relatively cheap to store and process vast amounts of data. This makes it easier for your company to regularly generate business insights and stay on top of your targets.
Why are data warehouses valuable for marketers?
Data warehouses are valuable if you want to join and blend your marketing data with other company data.
A data warehouse empowers companies to consolidate all their data into a single source of truth. Often when teams or companies are trying to answer critical questions about their business performance, like "What's causing leads to increase in March but not sustain similar volumes throughout the year?", they need to be looking at the data holistically.
Want to use your dwh for marketing purposes? Read our blogpost about marketing data warehouses.
Data professionals need to be looking at data that can be outside of the marketing scope. There is data such as operational data about how the sales teams can process leads; perhaps some seasonal data that's external from the company can be incorporated into the analysis.
For marketers, having a data warehouse can allow you to:
Perform even more holistic analysis on how your marketing efforts are impacting the overall business
Create analysis and predictive models to optimize your marketing efforts
Store all your historical data and increase your data security
Want to learn more about why data warehouses can be valuable for marketers and which data warehouse solution is best for you? Read Ishan Shekhar's article on the topic, our very own Data Engineer.