"When we pitch new clients, we show Funnel as part of our data stack. It shows power and trust."

- Steven Hilgendorff - Head of Data and Analytics at Mediaschneider
Key results:
With Funnel, Mediaschneider saves a total of 160 working days a month (across the team) on reporting compared to previous ways of working.
Client reports have been automated and standardized, leading to fewer manual errors and more efficient processes.
With reporting APIs handled by Funnel, the Mediaschneider teams can spend more face-time with clients and upgrading reporting capabilities.
Company profile:
Mediaschneider AG is the leading independent Swiss media agency based in Zurich.
The group includes about 80 people from 7 different countries focusing on media consultant, data and analytics, ad operations, and search.
Data Stack:
Connectors: Facebook Ads, Google Ads, DV360, Search Ads 360, Google Analytics, Google Sheets, Microsoft Ads, etc.
Destinations: BigQuery, Google Sheets, and Google Data Studio
The challenge:
Mediaschneider AG is a media agency based in Zurich, Switzerland. They help their clients to effectively use, measure and evaluate their digital marketing channels.

As experts in handling and managing their clients' digital campaigns, Mediaschneider is always looking to dive into the data. Before partnering with Funnel, though, their reporting stack was stitched together and required their planners to generate their reports manually. It wasn't the most efficient solution.

Every planner was spending a full day, every week, to build their client-facing reports. That added up to about 160 working days per month (across the team) spent only on building reports. Yikes!

Plus, the reports would often feature errors due in large part to the human element in their creation. Reports weren't consistent either, with some planners favoring certain metrics over others. This meant that clients were receiving inconsistent reporting that may even be delivering misleading insights.

The client experience suffered as planners had to increasingly focus their energies on building these sub-par reports and dashboards instead of identifying critical insights. In order to help alleviate the issue, they tried to implement a more digitally native solution.

Thus, the decision was made to contract a team of external developers to build a custom, automated data collection tool through the use of APIs. It was a classic case of build versus buy. Mediaschneider would soon discover some of the drawbacks to the build route, though.

While the system worked fine at first, the APIs began to break after only a few months, causing havoc throughout the office and with clients.

"It was a bad experience for us in the data team to know that the APIs could break on short notice," said Steven Hilgendorff, Mediaschneider's head of data and analytics. "When they did, it could take us hours or days to troubleshoot."
The solution:
After struggling with shaky APIs and breaking reports, Mediaschneider knew they had to find a trusted partner to help them collect and manage their clients' data.

During their research phase, they had a clear idea of what the partner needed to prove in order to win their business. The partner would need to be able to work seamlessly and reliably for Mediaschneider's largest client.
"If it works for our largest client, it will work for all of them," Steven noted.

Needless to say, everything connected and ran smoothly, and it wasn't long until Mediaschneider started using Funnel for their entire client base.
"With Funnel, we can outsource the API responsibility, and we know that you have a large team of developers focused on keeping the APIs functional," Steven said.
The results:
It's so reliable that Mediaschneider shows Funnel as a core part of their tech stack in pitches to new clients.

The switch has also been particularly impactful for the agency planners. They aren't constantly worrying about if or when their reports will crash, allowing them to be more focused on their clients' business needs. They can also share dashboards and reports directly with clients, leading to greater transparency and better client relationships.

Mediaschneider's team of developers are much happier, too. They can now breathe easy on weekends and holidays knowing that the Funnel team is proactively managing all of their data connections to prevent any breaks in APIs. Plus, they are able to invest their time and energy into higher-value activities such as predictive modeling and more advanced experimental reporting – thereby demonstrating how Mediaschneider is an invaluable resource for their clients. .
Funnel interviewed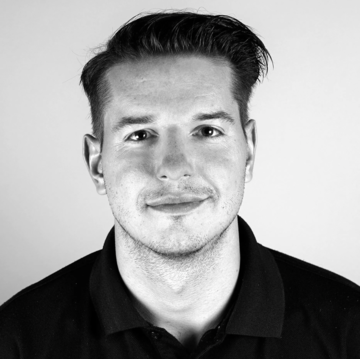 - Steven Hilgendorff - Head of Data and Analytics at Mediaschneider