How does it work?
Add your accounts to Funnel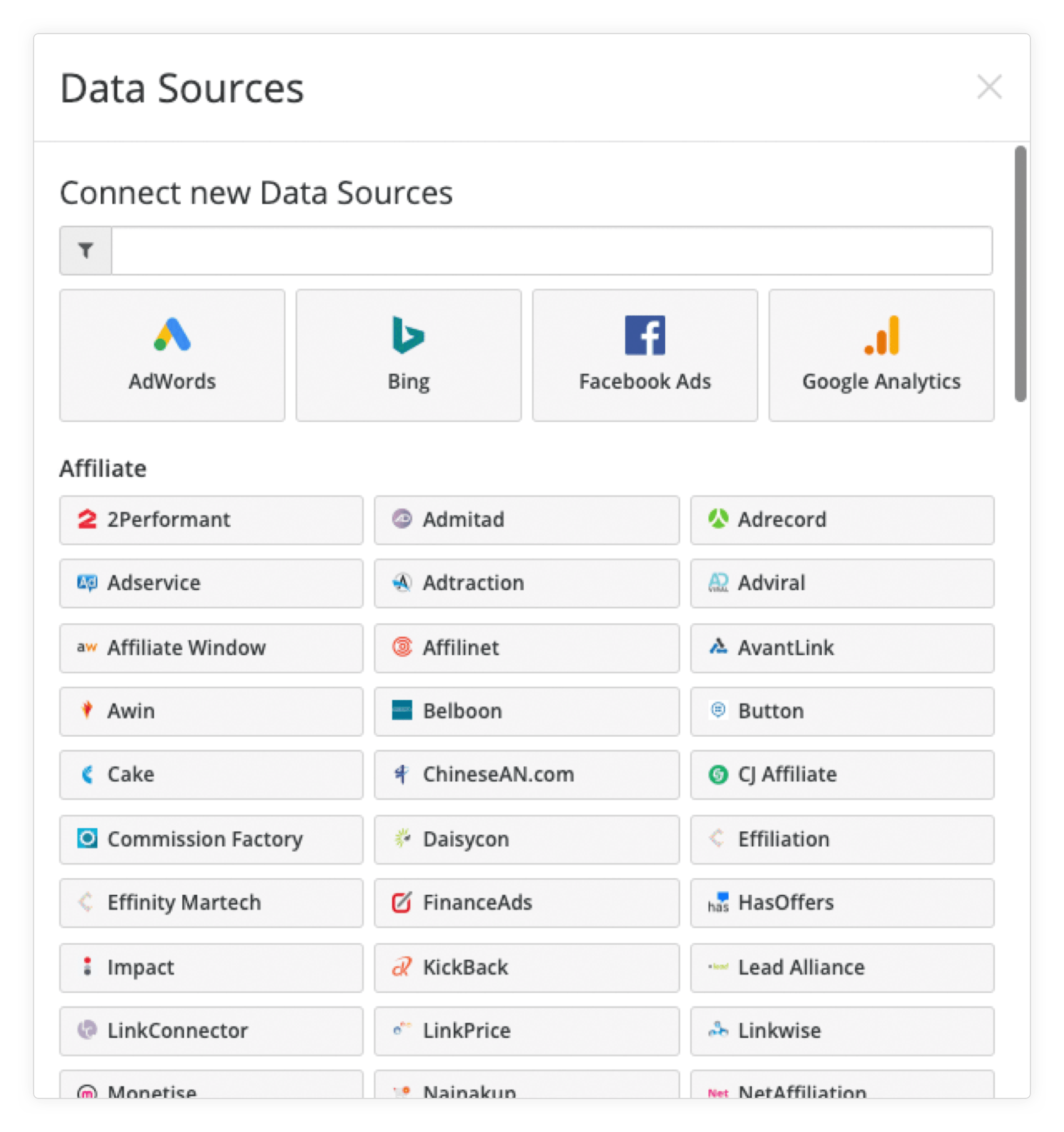 Get Business-Ready Data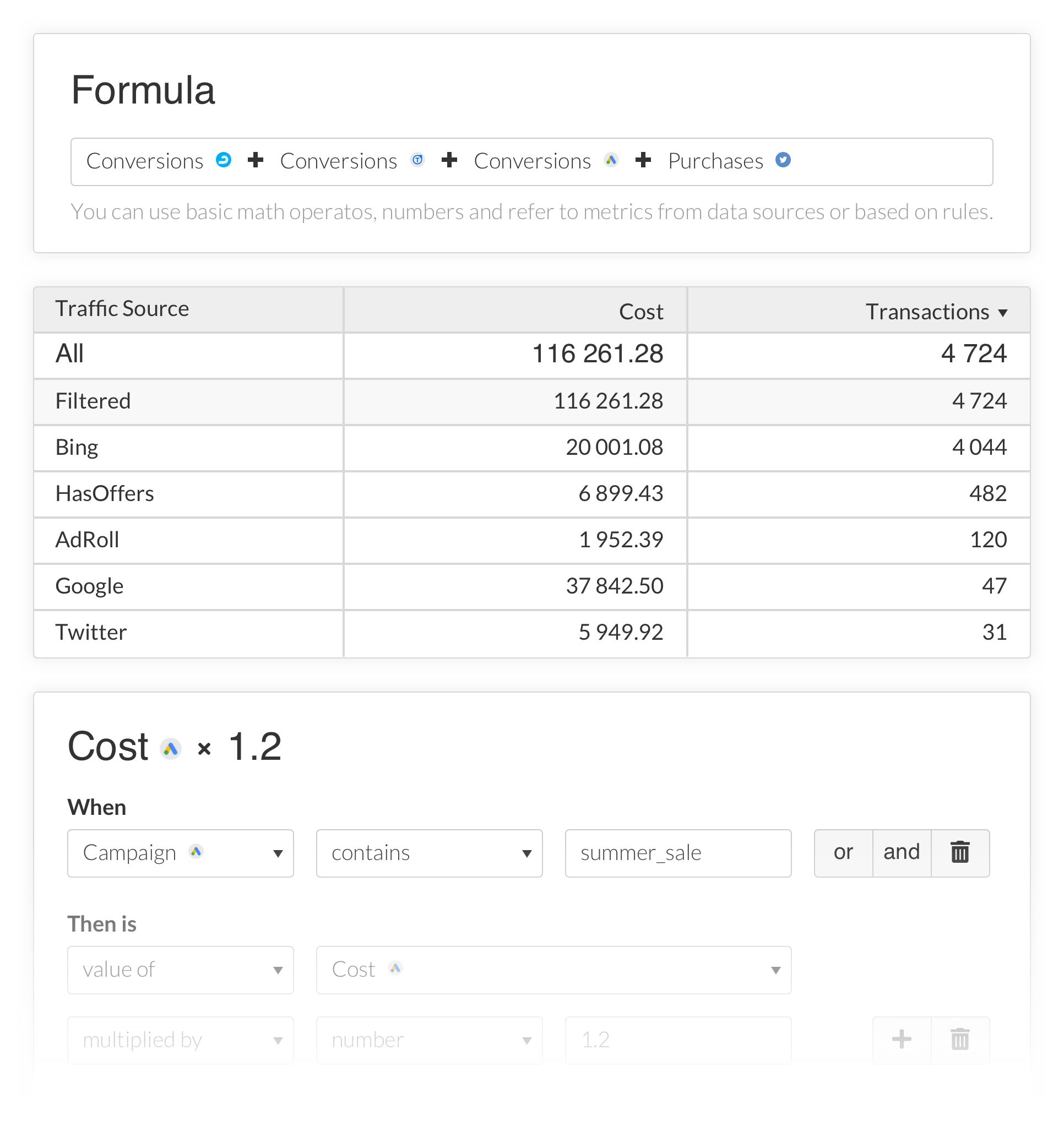 Connect to Data Studio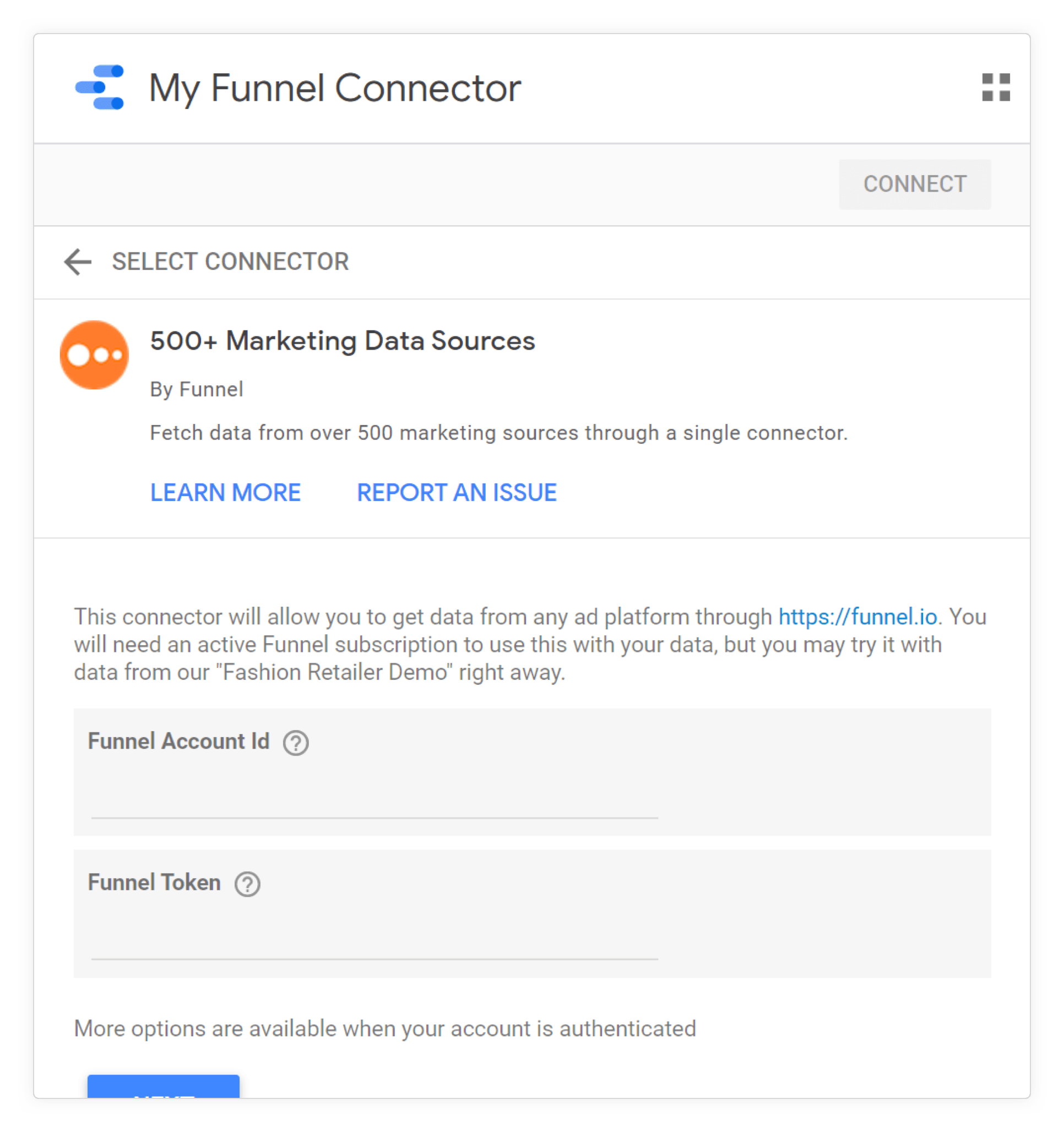 The benefits

Seamless integration
Sending your data to Google Data Studio is easy peasy. Connect your Funnel account from the Google Data Studio Connector Marketplace and start building your dashboards with all the data you need - voila!

Stitch together data
Combine data from all your platforms into a single table or chart without using Data Studio's blending features. You do all this work in Funnel, so it's good to go when it reaches Google Data Studio.

Faster reports
Create smaller data sets of prepped data to send to Google Data Studio to help your reports run faster. Funnel allows you to select and ship only the data you need in each report.

Up-to-date dashboards
Funnel automatically syncs new data with Google Data Studio, keeping your dashboards fresh and up to date.
Seeing is believing
Spreadsheets are helpful for data crunching and looking up specific numbers for analysis. Yet, they're not great for understanding the bigger picture for decision-makers.
Don't bombard your boss or clients with a monster spreadsheet of data. Instead, make your findings understood with intelligent data visualization.
Google Data Studio gives you the flexibility to create any dashboard. While with Funnel, you can pull and clean the data from all sources without thinking about it. What's cool - it takes only minutes to get up and run.