Looker Studio
Share your data with Looker Studio
Get clean, easy to work with data in Looker Studio (Google Data Studio) with Funnel.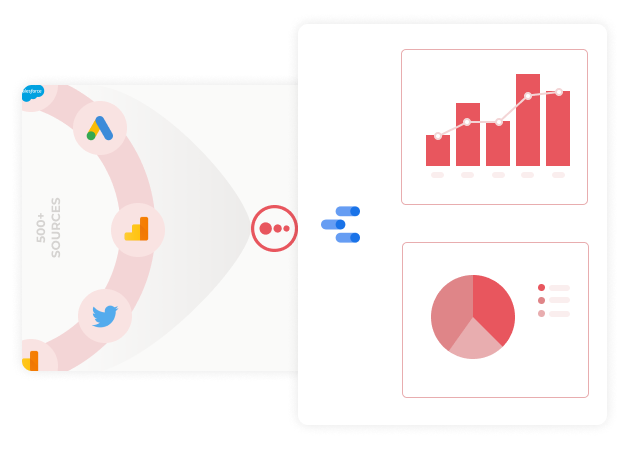 Superfast answers to any marketing questions
What did you spend yesterday? What are your top 10 campaigns by channel?

With Funnel and Google Data Studio, you can answer in a heartbeat.
Connect to any plaftform
Struggling to collect all your data? Funnel connects to hundreds of marketing and advertising platforms for you. Above all, it readies the data for instant visualization.
Get ready-to-use data
Data blending can feel frustrating. Lucky for you, Funnel does it automatically. Get one unified view of all your data straight away and skip joining data sets.
Faster reports with data views
Funnel makes your Google Data Studio reports faster by using views to send subsets of the data instead of all the data.
Without Funnel
Issues with 3rd-party connectors
Limited blending data
Slow dashboard performance
Missing data
With Funnel
Connections to 500+ platforms
Unlimited data blending capabilities
Faster dashboard performance
Data always up to date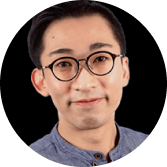 Samsonite collects the missing piecess
"Funnel is helping us collect the missing pieces. We're able to analyze and report on a much deeper level than we were able to before. We can create a report in Google Data Studio that caters to each market's needs, and at a regional and global level too."
Keith Mak
Assistant Manager, Digital Analytics, Samsonite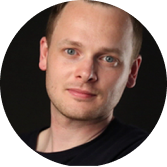 Zonnebrillen's funnels data to one hub
"We can push data to Google Data Studio, where we can build the most awesome reports. It's being sent daily at about seven o'clock in the morning. You stand up and see your sales of yesterday and have your insights in your mailbox - that's very cool!"
Dylan van der Heij
Marketing manager, Zonnebrillen
Simply, know more
What did Facebook visitors do once they landed on your site? How much did you spend yesterday? Which campaign is performing best? What platform is giving you the highest return? You'll be able to answer any marketing question if you power up Funnel + Google Data Studio.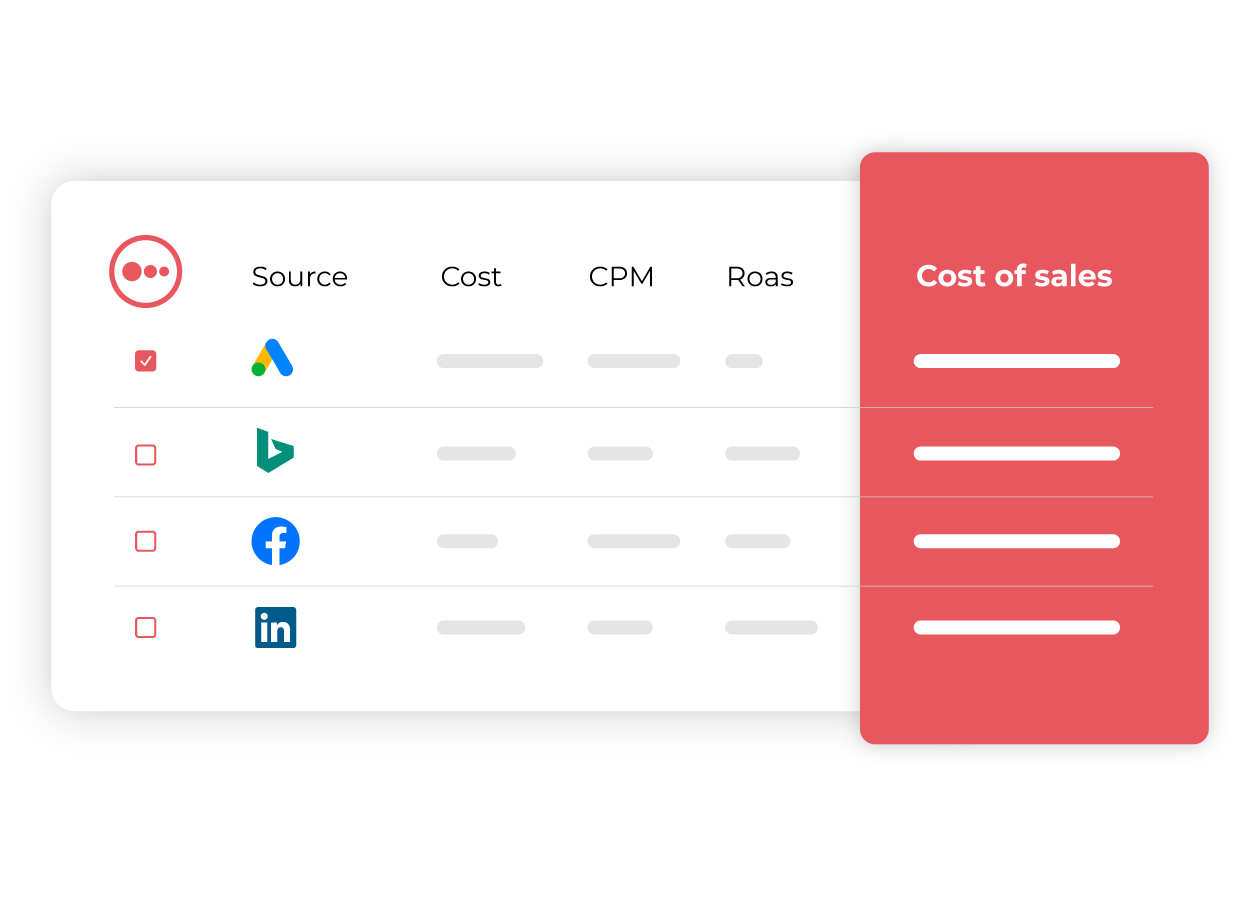 Business logic, in one place
Do you have hundreds of reports across your business? If so, what happens when a data source changes? Or you create a new naming convention? No worries, update all your logic in Funnel, and keep your reports up to date - all the time.
Don't wait for insights
Too much data typically slows down your dashboard. Yet with Funnel, you decide what to send to Data Studio, so your data set is nimble and manageable. Things happen fast, so Funnel helps you keep up.
Adapt to changes at any time
Having a flexible data set up is key. Sometimes, you might want to use Sheets. Or, IT is asking you to send data to BigQuery. Whatever the need, Funnel makes it possible with just one click.
Dashboards that inspire
Want to see what others are doing? See Funnel's collection of Google Data Studio templates to get ideas on how to create yours.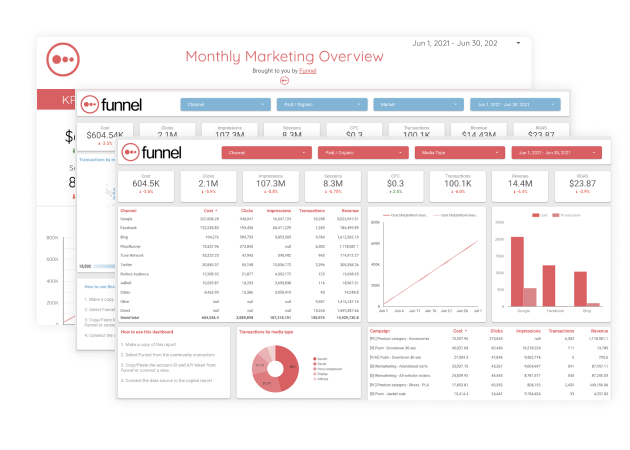 Learn how the platform can benefit your team