Unleash the potential of Microsoft Power BI
Save time, take control, and own your marketing data with Funnel's direct integration to Microsoft Power BI.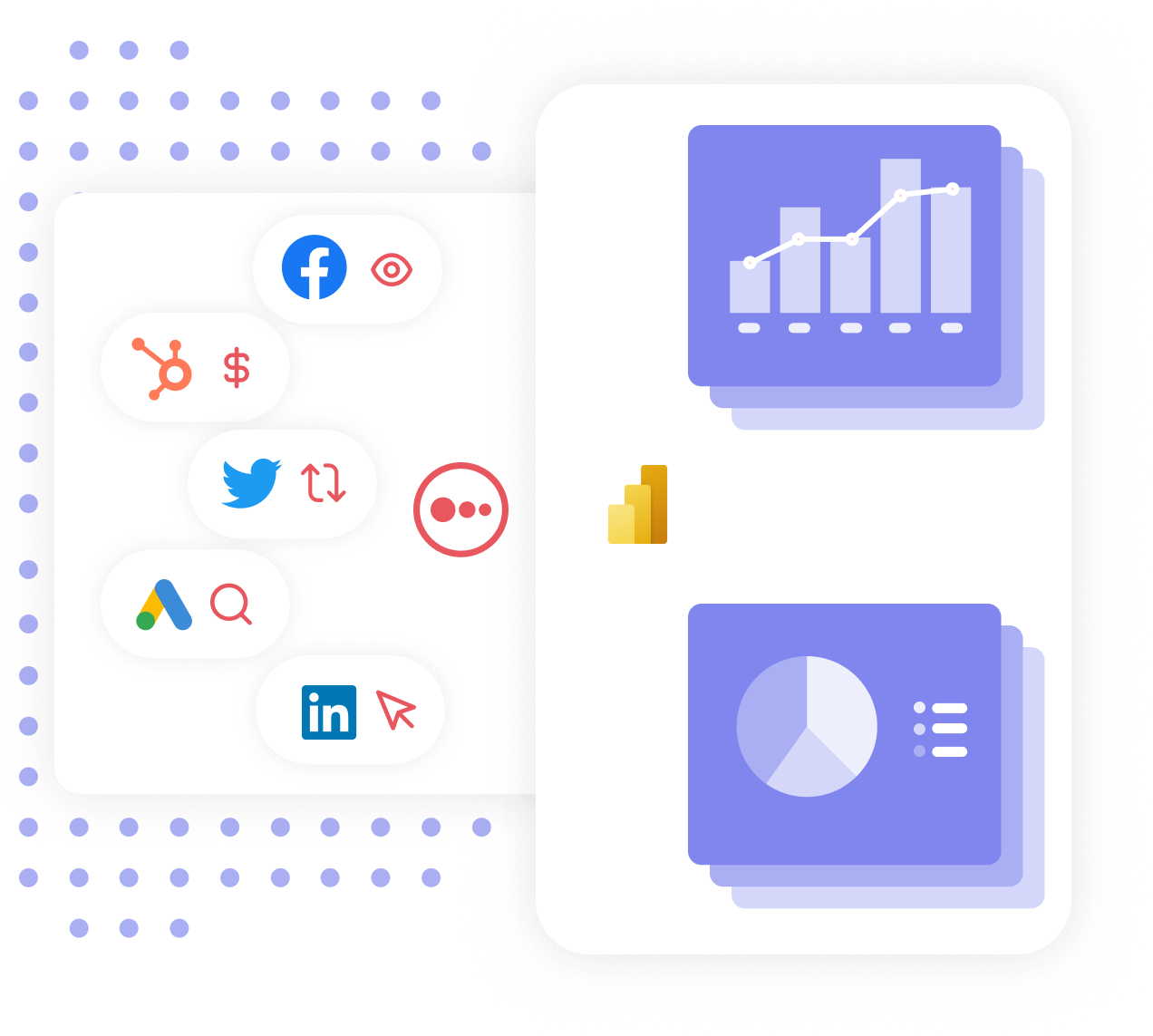 Get all of your data into Power BI in seconds
Do you need to rely on other technical teams to handle your data, causing delays in your workflow? Now, you can send your latest data sets to Power BI with Funnel's new Microsoft approved connector. Speed up your processes and ensure stability.
Making data easy
Funnel helps you to simplify your data collection by connecting to hundreds of marketing and advertising platforms seamlessly.
Automated blending
Data blending doesn't need to be time consuming. With one direct connection, Funnel sends all of your data straight into Power BI.
Data ownership
Funnel's integration with Power BI gives you full control so you have the right data in the right place at the right time. Every time.
Funnel's connection makes it fast and easy to get your data from all sources into Power BI.
Without Funnel
Issues with 3rd-party connectors
Limited blending data
Slow dashboard performance
Missing data
With Funnel
Connections to 500+ platforms
Unlimited data blending capabilities
Faster dashboard performance
Data always up to date
Trusted by 1000+ of world's most data-driven companies.