Benefits
Connect in minutes
An out-of-the-box connection enables you to link your Google Analytics account without developer resources.
Transform your data
Combine tracking data with your advertising data to obtain the full picture of your marketing efforts.
Feed your data
Once your Google Analytics integration is setup, it's easy to automatically feed this data into your BI solution, Data Warehouse or Visualization tool.
Explore your data
Spot trends and generate new insights about your marketing performance.
Example Dashboard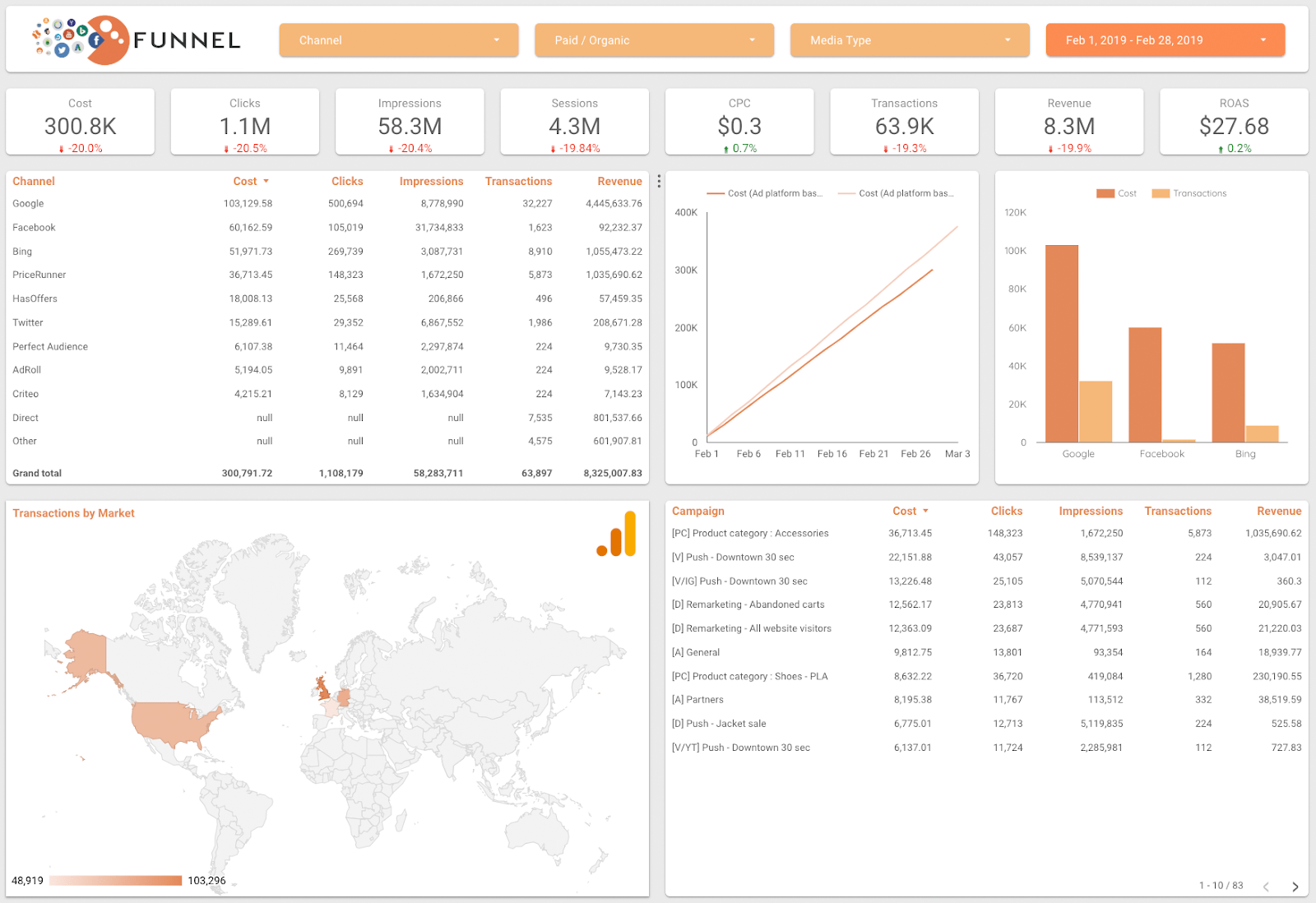 Report created in Google Data Studio.