We now have a new breakdown available in the Bing connector which is Hourly. This breakdown includes the dimension Hour of Day and enables you to view your data broken down by hours instead of just days.
This breakdown is only available for regular metric reports. In order to import this data, you need to connect a new Bing data source and select "Hourly" time granularity for regular metrics.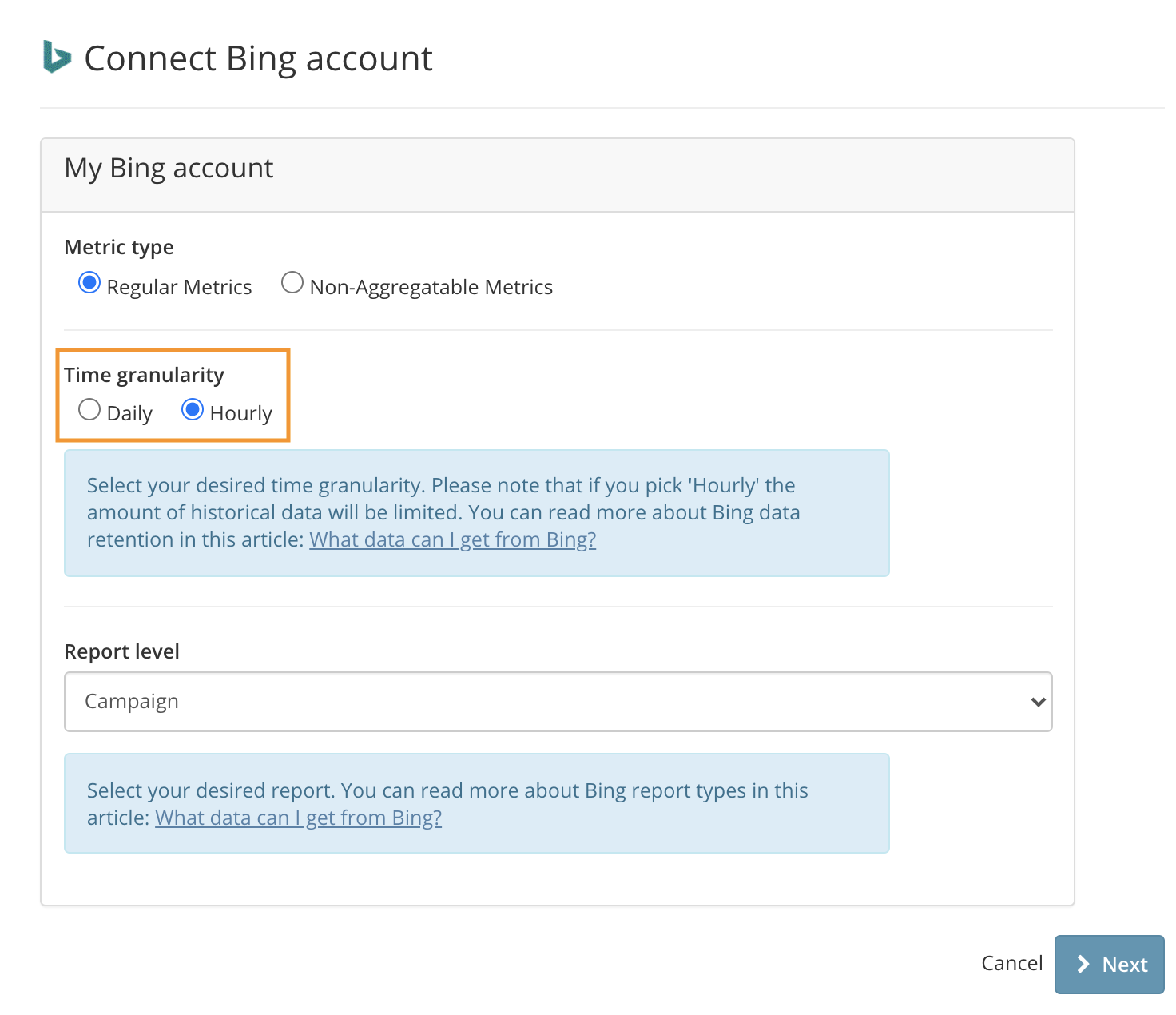 Please not that if Hourly is selected the amount of historical data imported will be limited to 180 days for the Campaign, Ad Group, Ad, and Keyword report types, 30 days for Goals report type and 14 days for Geo report typ.
You can find more information about our Bing connector in the article What data can I get from Bing? or send us an email to support@funnel.io and we'll help out!