We've just added an additional custom dimension template to Funnel! You can now use Funnel's standard rules to automatically generate the country code.

We noticed that this custom dimension was often created manually for cross-channel country analysis, so we decided to add a template to make it easier!
This new custom dimension collects the majority of connector specific country dimensions in Funnel and converts them to a two letter country code.

In order to use this new template, all you need to do is head to the 'Dimensions' section and click on 'Create from template' under the '+ Custom Dimension' drop-down menu: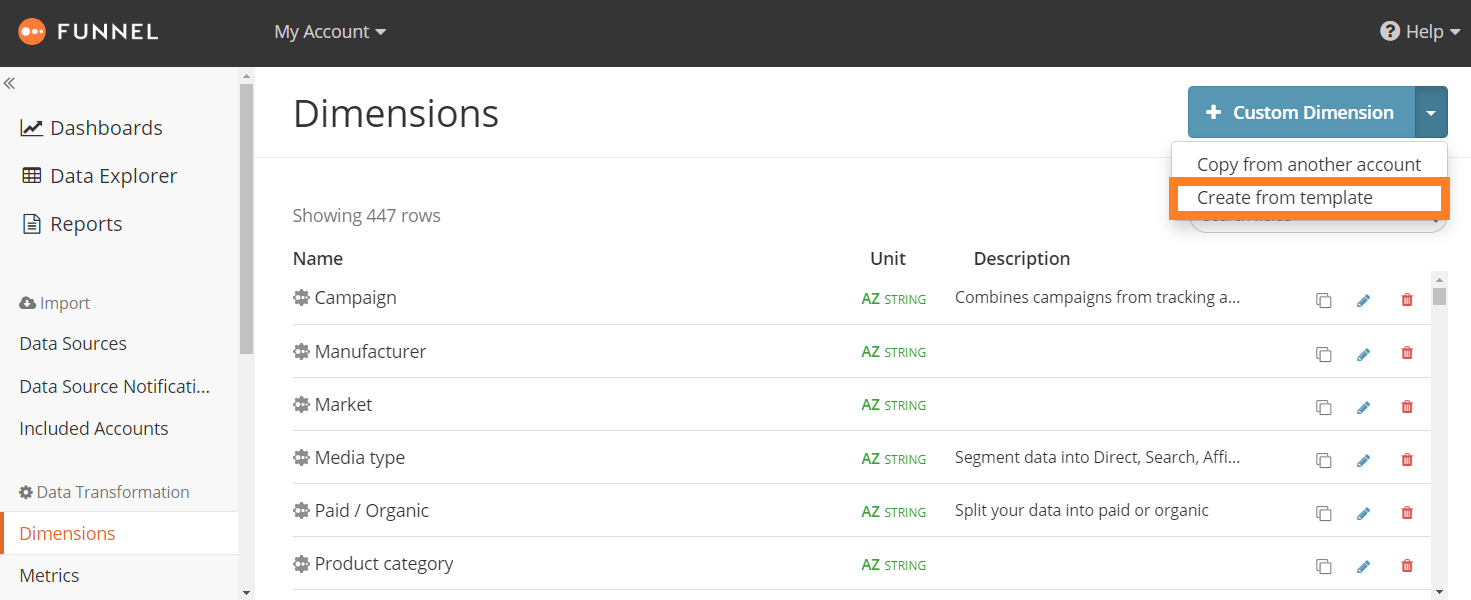 You can then select country code from the list of available templates: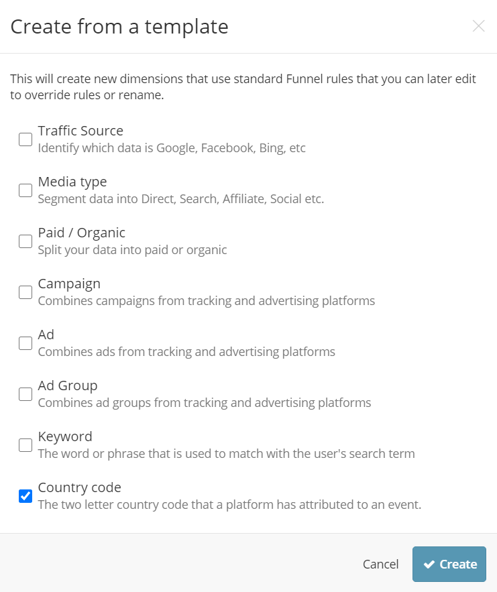 We hope that you find this new template useful. If you have any questions, please contact support@funnel.io and we'll be happy to help!