To make it easier for our users to set up Google Sheets exports, we've introduced the possibility to create a new spreadsheet directly from Funnel's Google Sheets export page.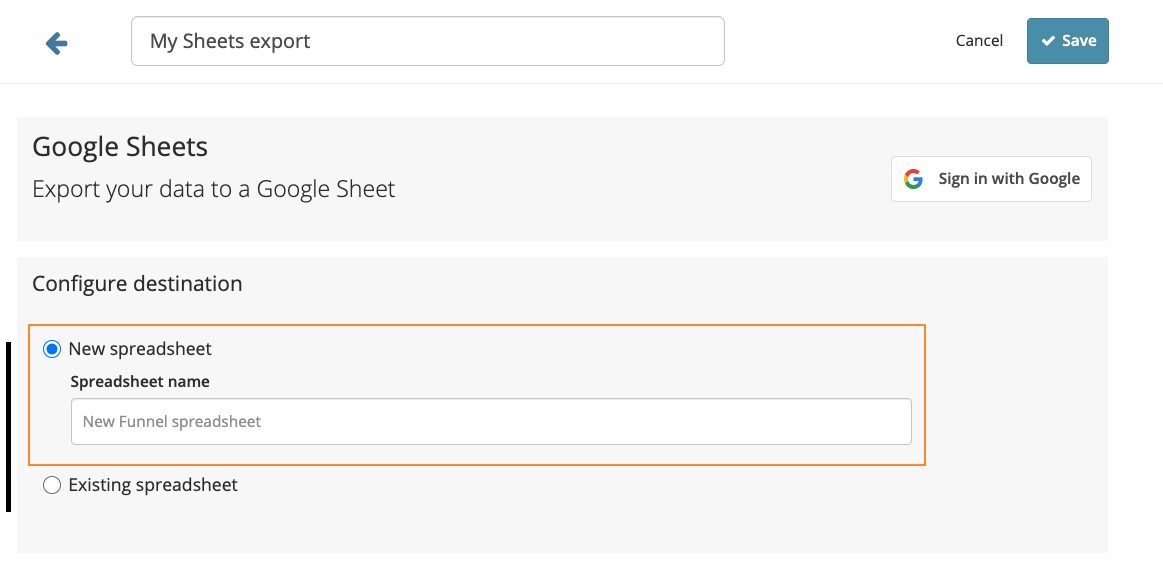 Earlier users had to create the spreadsheet themselves and then add it to Funnel.
With this new feature the process of setting up new exports should be quicker and simpler.