Funnel has a library of pre-defined rules that you can use in your custom fields. These rules gives you a starting point for new custom fields and can provide a fallback to the rules that you create yourself.
For example, Cost: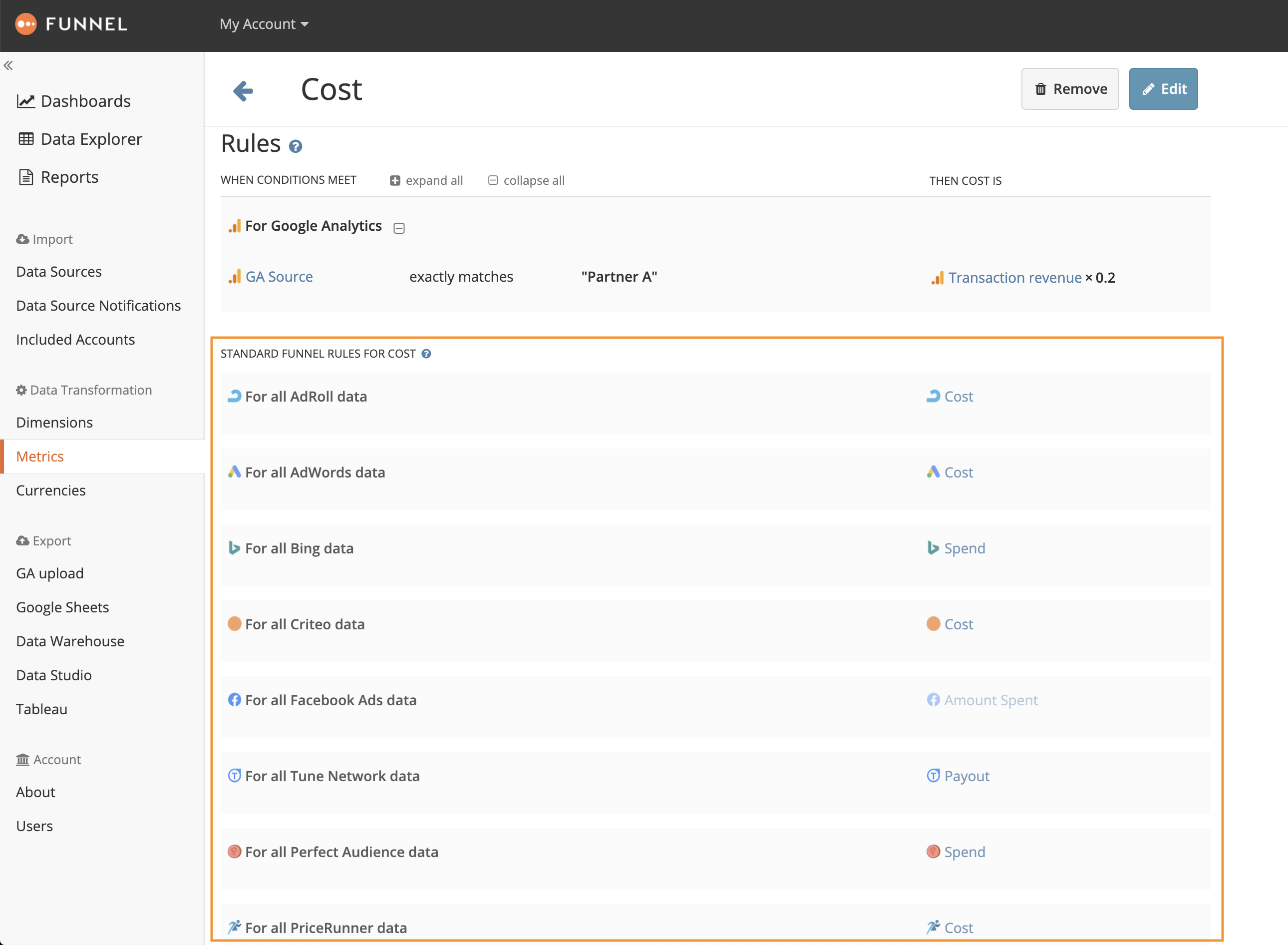 In this example, we're paying 20% commission to "Partner A" based on the Transaction revenue value from Google Analytics, which is a rule I as a user have created. For all other data sources, I am relying on Funnel's pre-defined rules to normalize my cost data across my advertising channels.
To tap into this library of rules for your custom fields, choose "+ With standard rules" when creating a new custom field: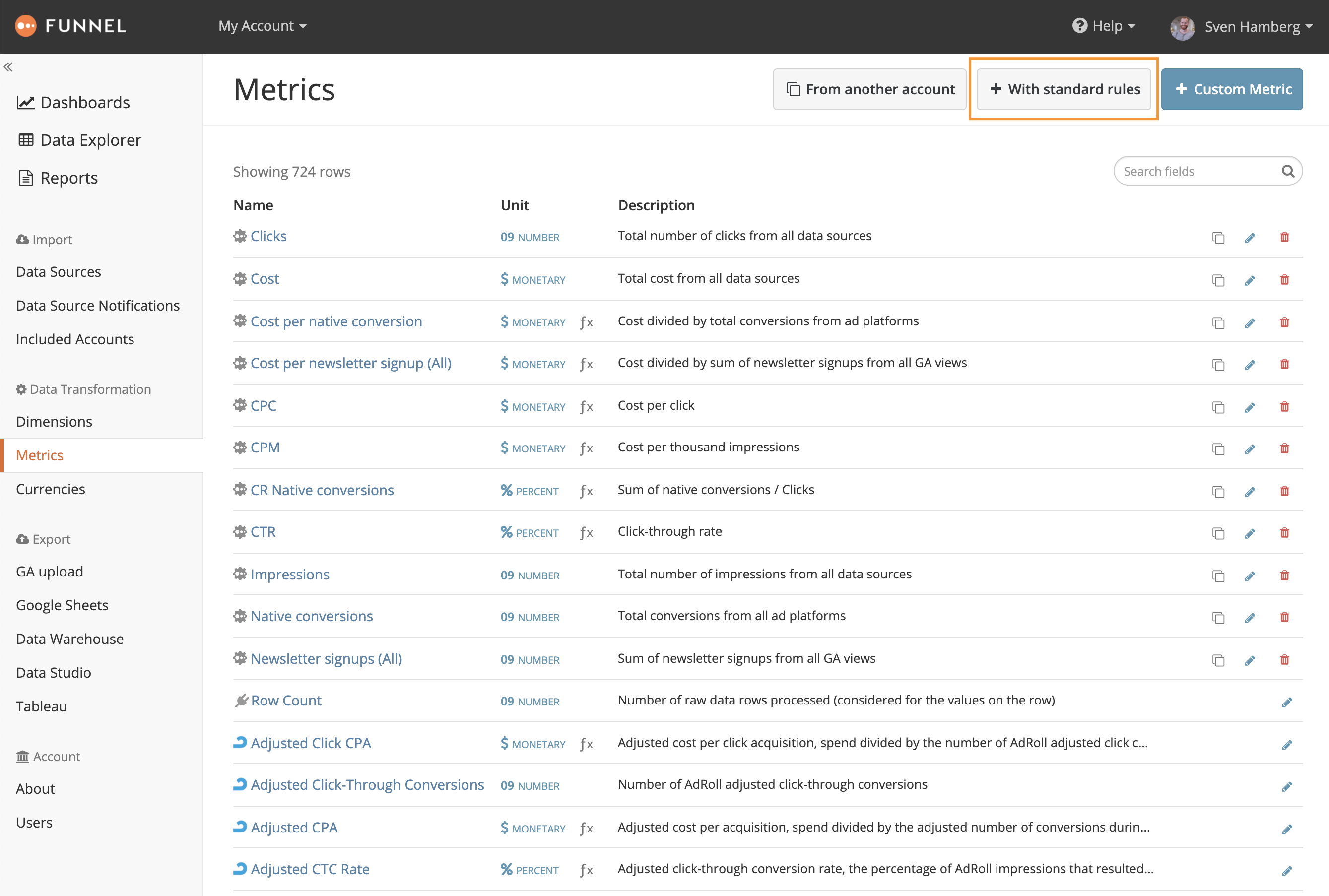 This lets you create a new custom field including a set of standard rules. For custom metrics, you currently have these to choose from: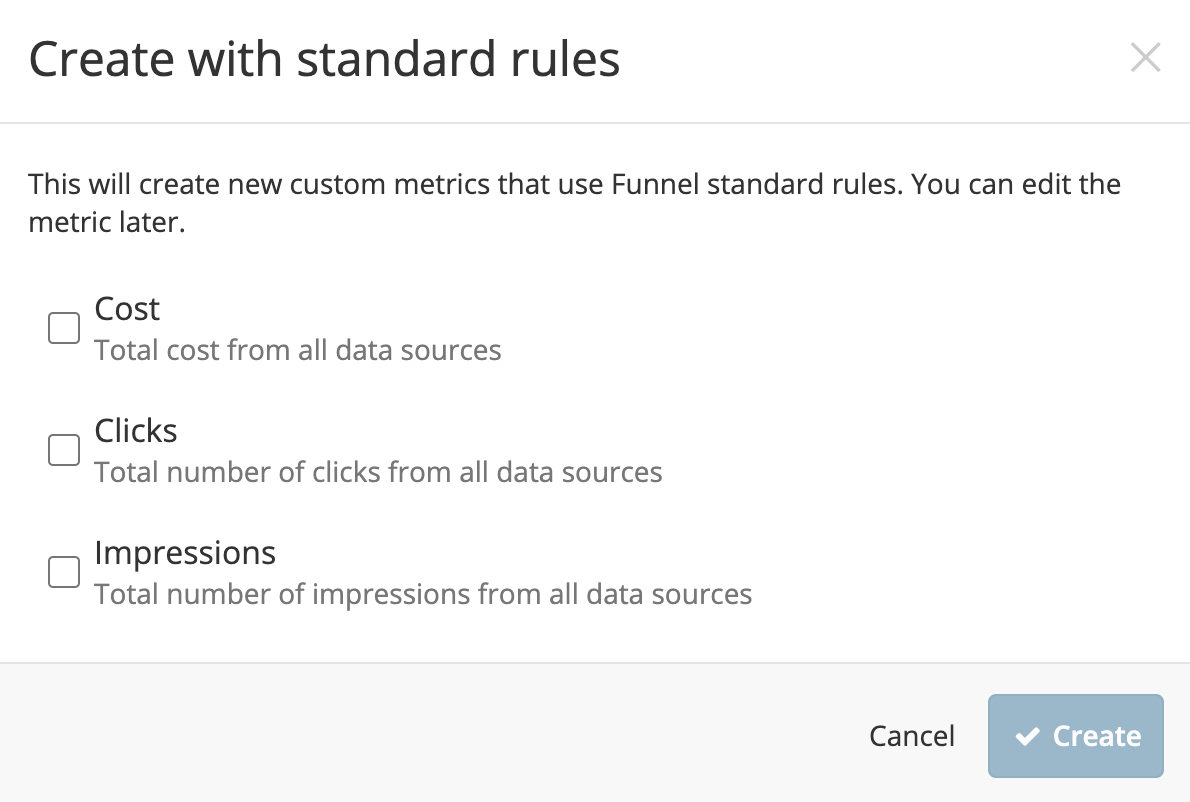 For custom dimensions, the list currently looks like this: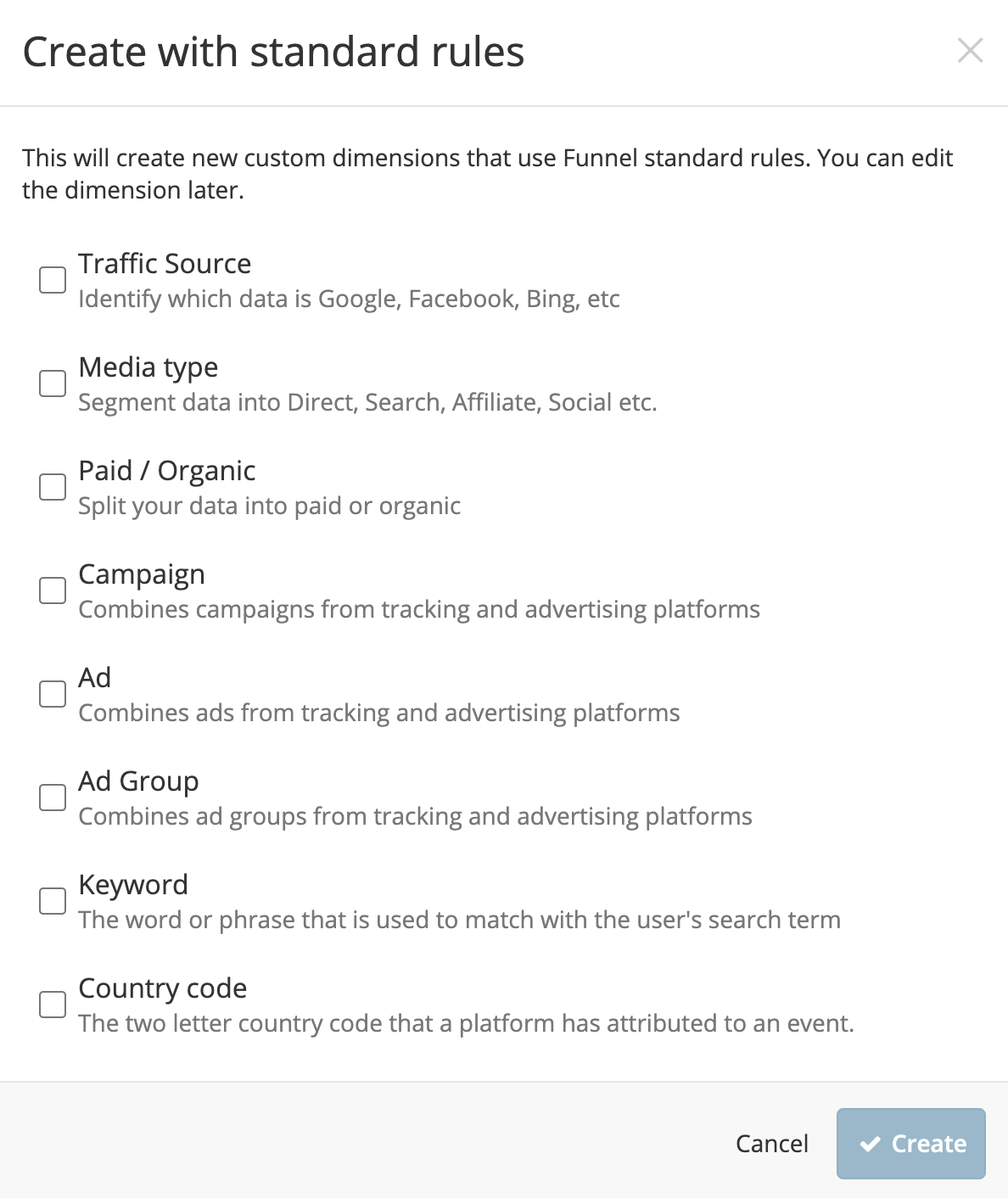 You can use these either as the only rule set for your custom field, or as a fallback with lower priority than the rules you create on your own. You can learn more about the various types of rules in the article Different types of custom field rules in our Knowledge base.