Hope you have had a good start of the new year! We at Funnel are looking forward to what 2023 will bring! Before that, we want to wrap up 2022 with a bit of a special update this month! We have summarized the year with some Funnel data that we would love to share with you.

Go and have a look at this month's video summary, this month presented by Michael Power, Customer Success Partner here at Funnel.
Updated flow to connect a data source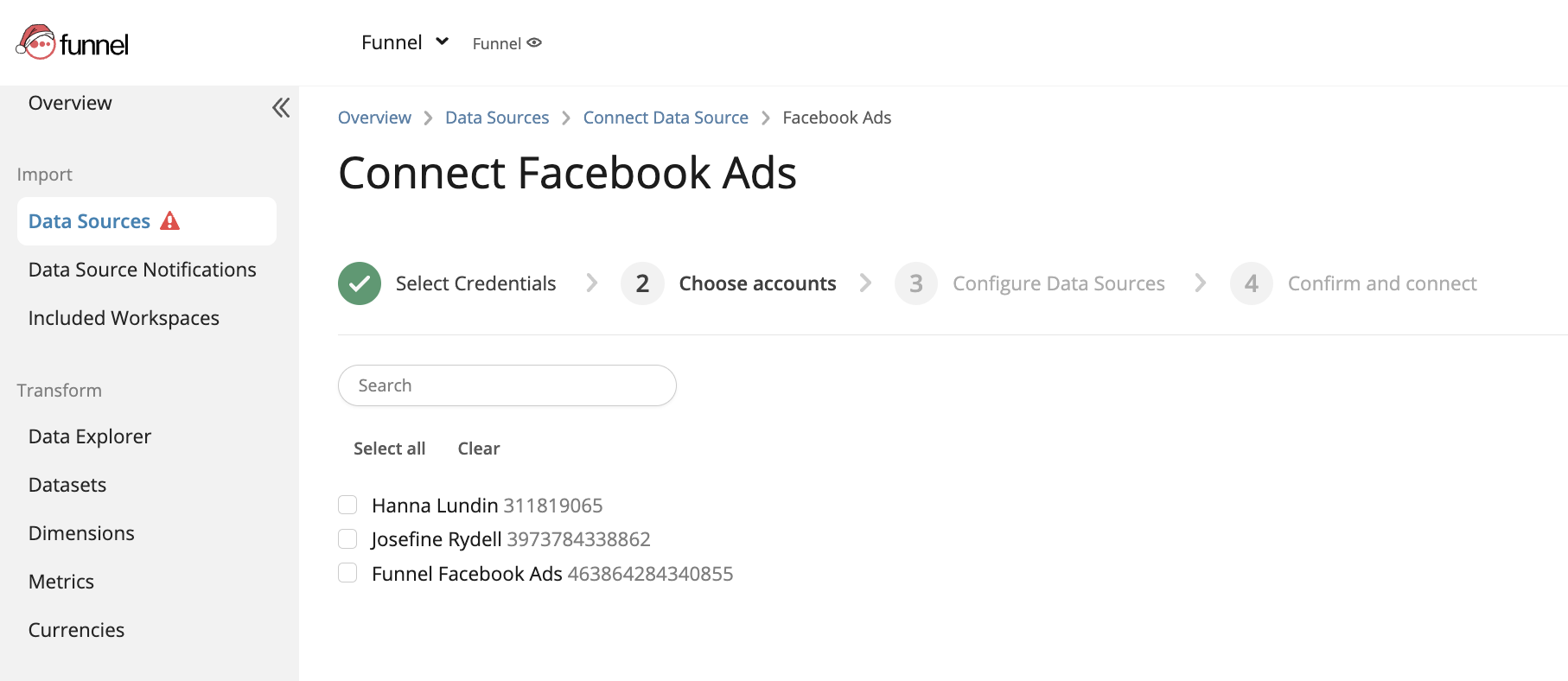 We have updated the flow when connecting new data sources in Funnel. For instance, you will now see a progress bar at the top of the page to better understand where in the connect process you are, and you will also find a select-all button to make it easier to connect multiple data sources at once!
Google Sheet Shares can now include notes
When creating or editing a Google Sheets Share you can now add notes, just like any other Data Warehouse export. Great, right?
Google Sheets list page customizable columns

Similar to last month's update to the Data Warehouse list page, we have now added the possibility to make customizable columns on the Google Sheets list page. This means that it's now possible to select which columns you would like and in what order they appear.
Updates to default settings for connecting new Google Analytics 4 sources

Many Google Analytics 4 users will have noticed that combining Event Name and the standard Sessions metric leads to inflated totals. Therefore, Funnel has rolled out a new metric called "Session Start (event)". This metric aggregates the Event count of the Event name "session_start", giving you correct totals! This metric is automatically available in your Funnel workspace if you have a Google Analytics 4 data source connected with both Event name & Event count.
Funnel helps make your Google Analytics 4 transition easier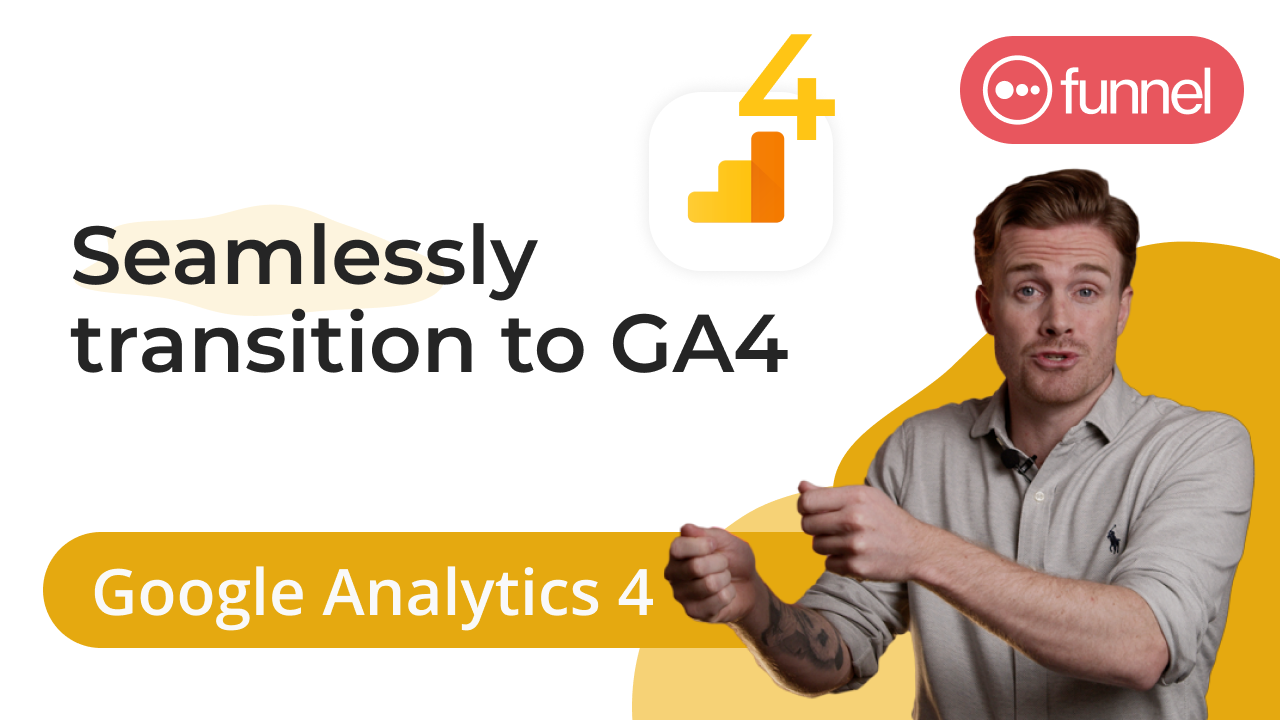 Speaking of Google Analytics 4, we know the transition to Google Analytics 4 is a daunting task for 2023. But a good thing is that as a Funnel customer it's easy for you to swap Google Analytics data for Google Analytics 4 data in your reports. In our latest video Alex explains how:
Funnel helps you store Universal Analytics data forever
You can easily swap your Universal Analytics data to Google Analytics 4 data in your existing reports
New fields and metrics
A bunch of new metrics and fields have been added to our connectors like always. On our blog you'll find the complete list of all updates!