When configuring a new AdWords connection in Funnel, you now have the option to use the new Google Ads Beta API.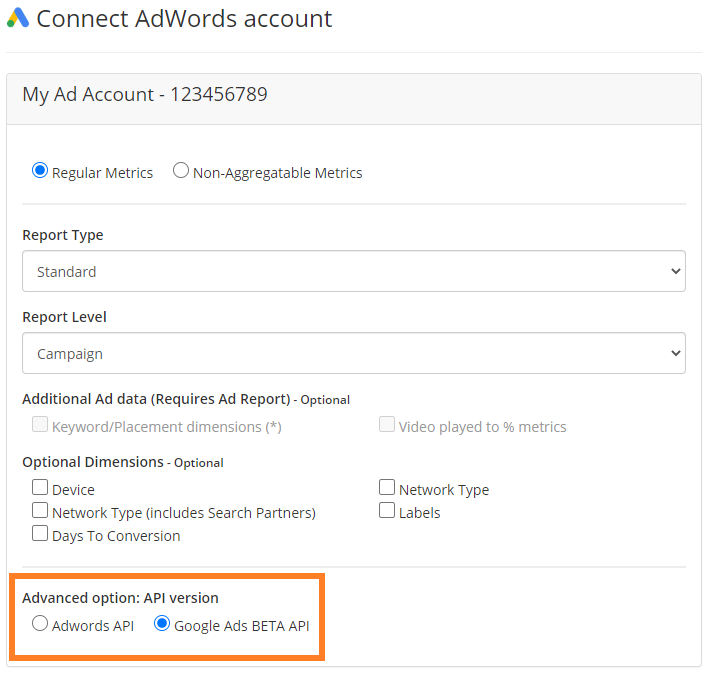 The new Google Ads Beta API contains some Campaign and Ad Types that can't be collected through the old Adwords API.
We hope that you find this update useful. If you have any questions, please contact support@funnel.io and we'll be happy to help.