We have just added two new report types for the Adwords connector (when using the Google Ads API version). These are Age Range View and Gender View reports.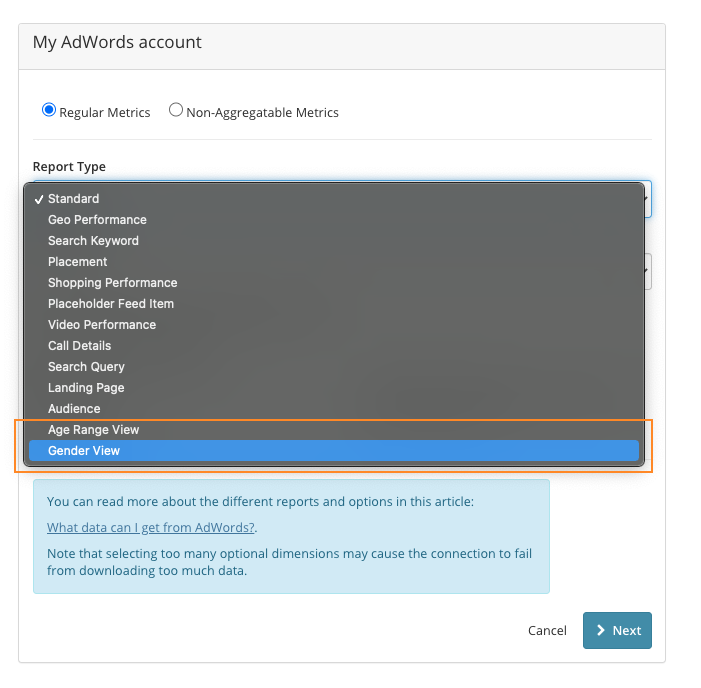 In order to access these you need to connect a new data source for each report. Age Range and Gender View are not compatible with each other, therefore you need to connect two AdWords sources in order to import both fields.
You can read more about this update in the article What data can I get from Adwords? or reach out to support@funnel.io if you have any questions.