The field Keyword URL Custom Parameter have just been added for the Search Keyword report for the AdWords connector.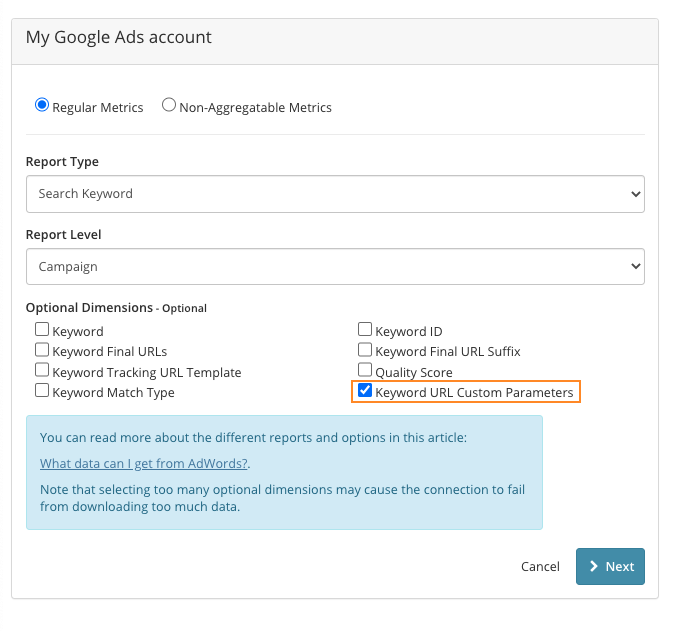 This field is only available when you connect using the Google Ads API advanced option. This is also the default choice when you connect a new Google Ads source.

To import this field you need to connect a new data source, or reconfigure an existing one.