The Google Analytics connector got updated and new fields are now available.
If you have created your own Custom Metrics with the type of integer in Google Analytics you can now import those to Funnel. When you connect your Google Analytics view, you will spot a list of the Custom Integer Metrics at the bottom of the connect pop-up if you connect to the Standard, Product Performance, Sales Performance and Campaign Manager reports.
They will have the same name as in your Google Analytics View interface. Note that you will have to connect your sources individually in order to see the list of Custom Integer Metrics. You can choose to do that at the top of the connect pop-up.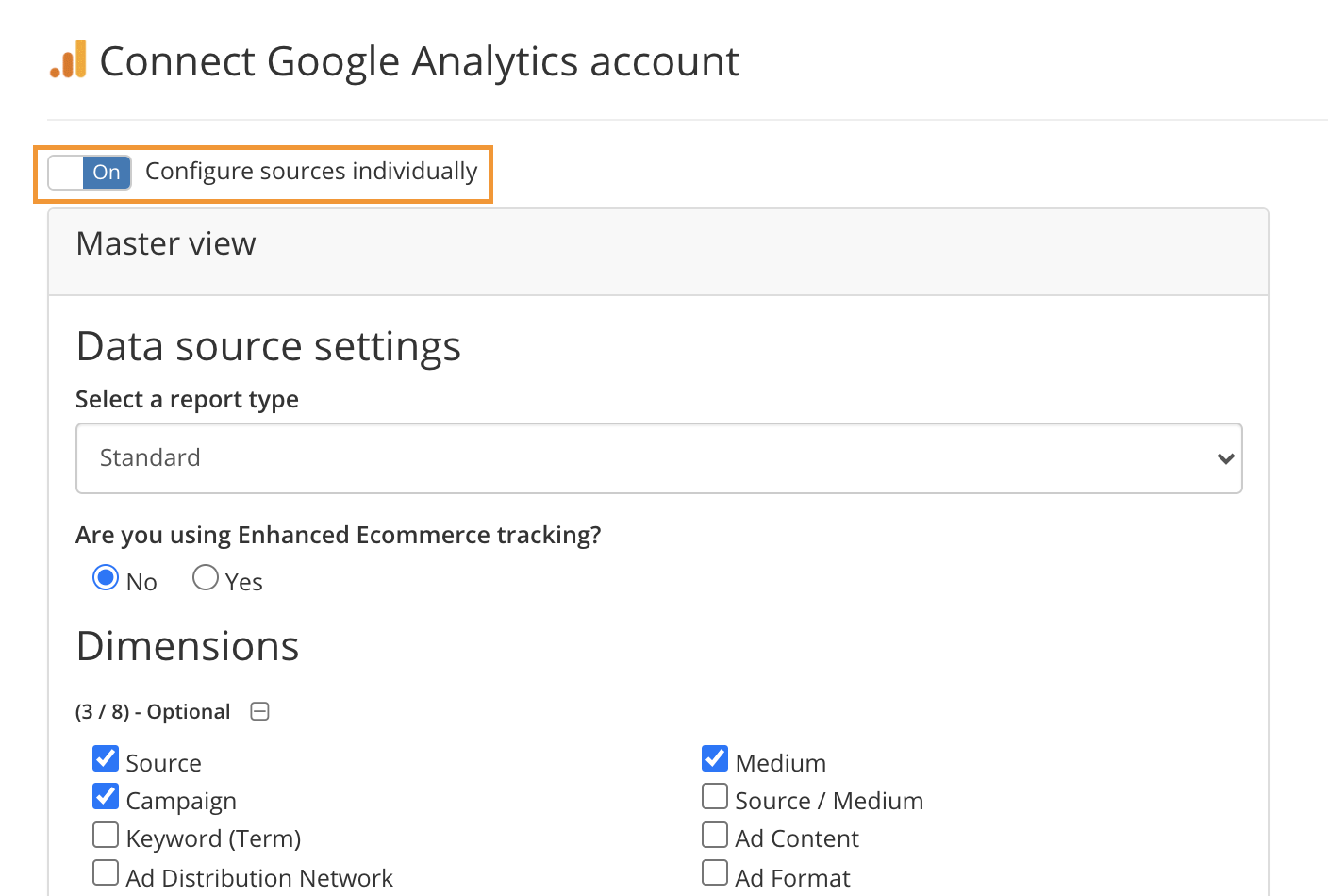 If you want to import Custom Integer Metrics from an already connected Google Analytics source, you can edit the configuration and select them.
If you have any questions, please reach out to support@funnel.io or see the article What data can I get from Google Analytics?