We've just updated our segment support for Google Analytics! You can now apply a specific segmentation(s) when connecting or reconfiguring your Google Analytics data source.
This can be useful if you only want to report on specific subsets of Google Analytics data in Funnel and remove data that might not be as relevant for your analysis.

In order to apply a segment, all you need to do is select "Segment" under the 'Dimensions' section and select your desired segment(s):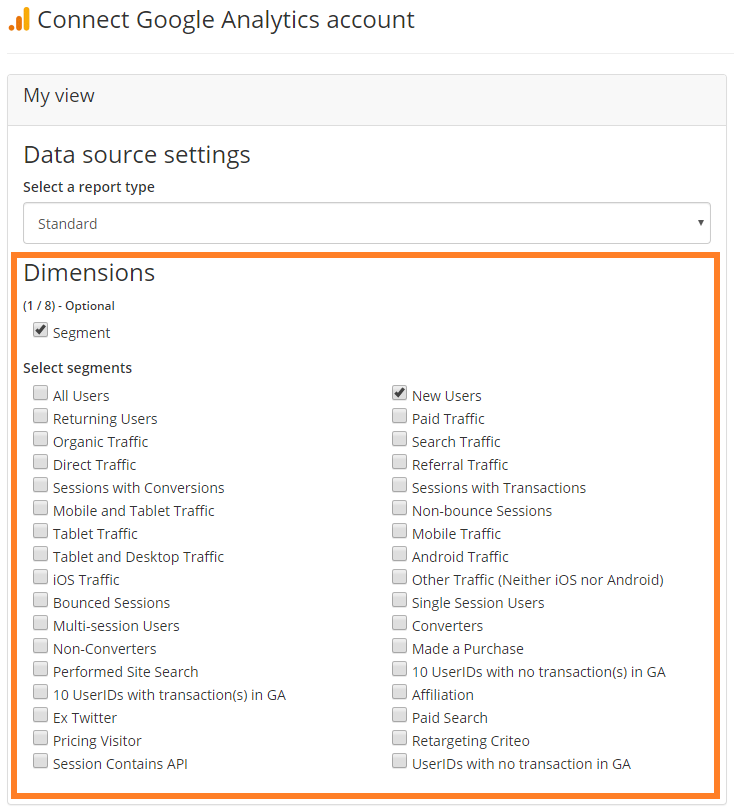 Please note that it's possible to select multiple segments, but we only recommend it if you're selecting/using segments that don't overlap.
You can learn more about segmenting your Google Analytics data in Funnel, in this article.
We hope that you find this new feature useful! If you have any questions, please contact support@funnel.io and we'll be happy to help.