You now have the possibility to let Funnel create a template report when you connect Funnel to Google Data Studio.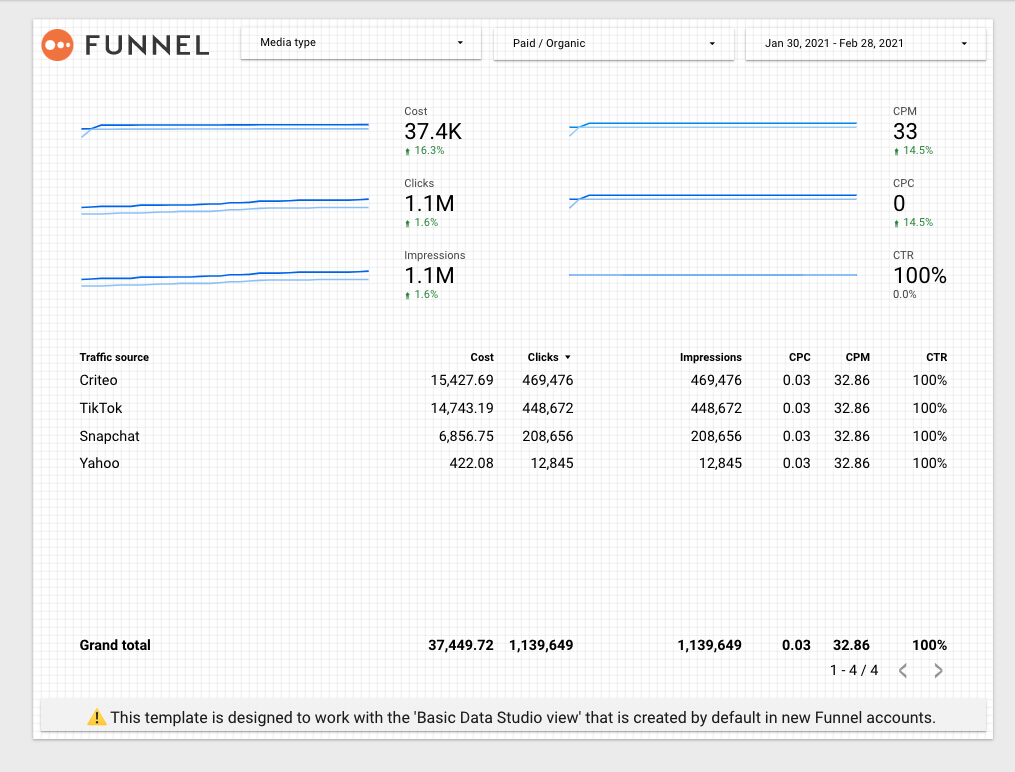 If you are using a view, and your view has the right fields, you will now be offered a template with your Data Studio connection when you connect to Data Studio from Funnel.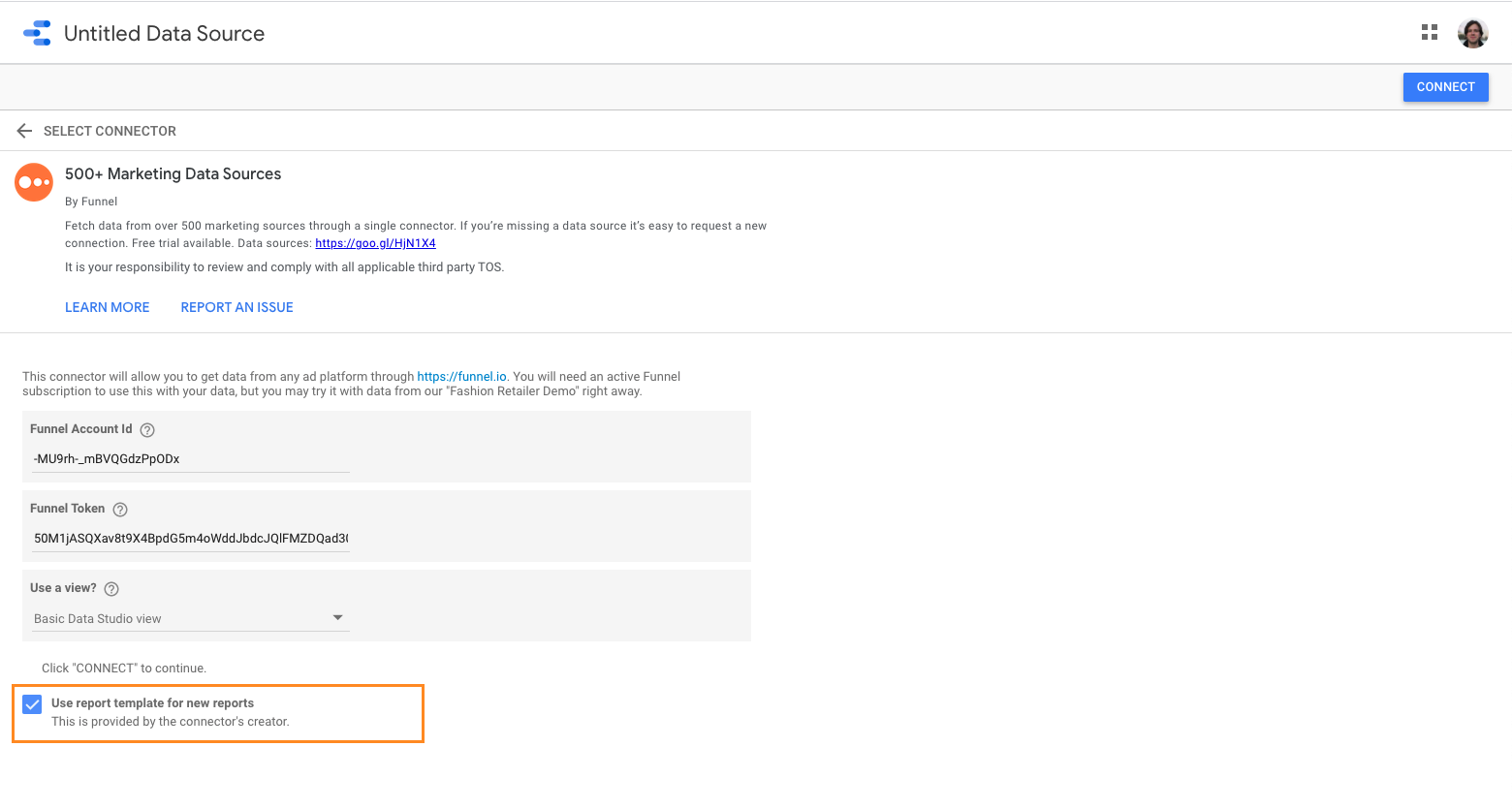 These are the fields that you currently need to have in your view in order for the template option to appear:
Date
Traffic Source
Media Type
Paid/Organic
Cost
Clicks
Impressions
CPC
CPM
CTR
All of the fields above are included in the 'Basic Data Studio view' which is created by default in all new Funnel accounts. We hope that the new template will make it easier to get started with Funnel and reduce the time it takes to have a working report.