To adapt fully to previously released changes in December 2020 affecting the Ad field from Google Ads, we have now built out the standard rules for the custom dimension "Ad" in Funnel to reflect these changes.
The change that we linked to above essentially means that there is now two Ad fields from Google Ads, one called Ad (legacy) and one called Ad. The custom dimension Ad now includes both fields instead of only Ad (legacy).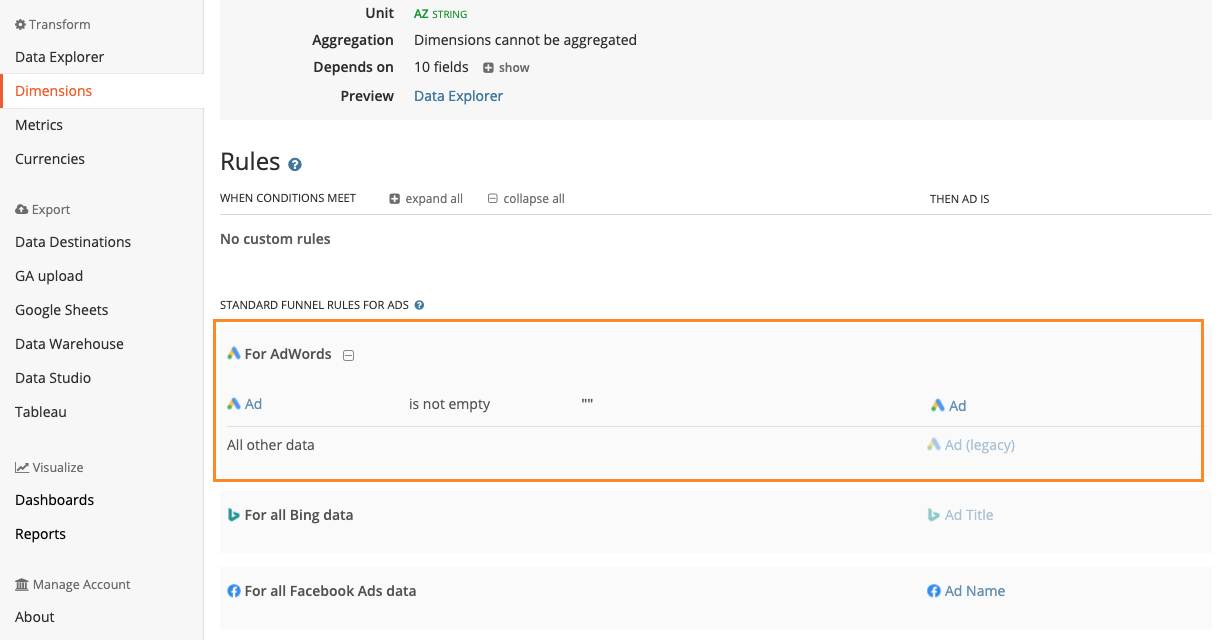 This dimension is created by clicking the "+ With standard rules"-button on the dimensions page and allows you to choose from a couple of dimensions with predefined rules where Ad is one of them.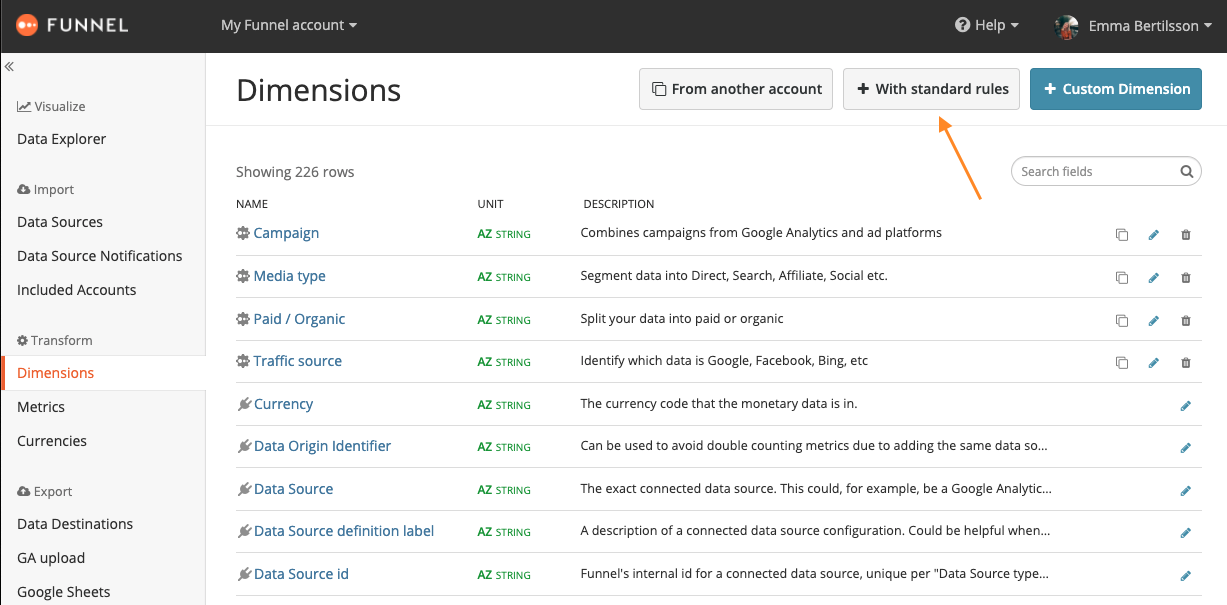 The