It's now possible to import non-aggregatable metrics through the LinkedIn connector! Following metrics are available on a Campaign level with 1 Day time window:

• Reach
• Frequency
• Impressions


Above metrics are compatible with the following dimensions:

• Campaign
• Campaign ID
• Campaign Format
• Campaign Objective


In order to get access to the non-aggregatable metrics you need to connect a new LinkedIn data source: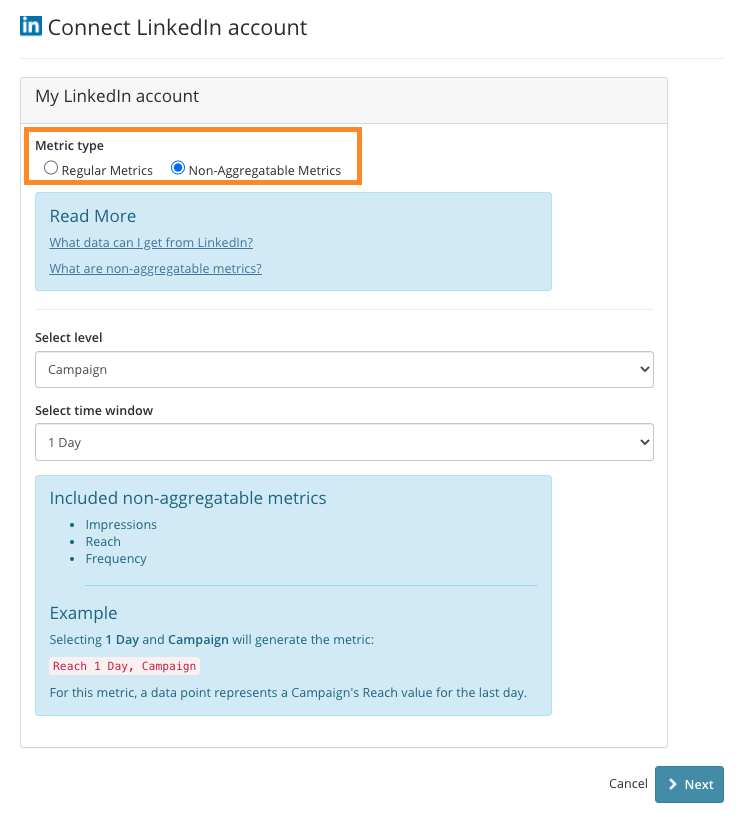 To get more information about non-aggregatable metrics in Funnel see What are non-aggregatable metrics? If you have any feedback or questions, please reach out to support@funnel.io. We're happy to hear from you!