Hope you are ready to supercharge your marketing data with our latest updates! Our partner marketing manager, Marc, will deliver the latest product updates and valuable insights from this month. Get ready for an enjoyable read ahead!
New Core connector:
Pipedrive Deals

Pipedrive is a CRM platform that helps companies visualize their sales pipeline and track leads to identify opportunities. We've already released our Pipedrive Deals as a Core connector, but that's not all! We have other Pipedrive source types in development. Stay tuned for more exciting updates!
Introducing: Shopify Sales Transaction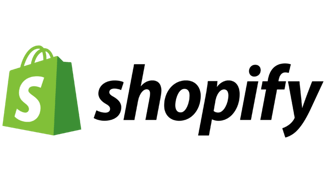 We've revamped the Shopify experience in Funnel with our new Sales Transactions report type. This powerful update merges existing configurations, offers uncapped historical data, and introduces new sales-related metrics and dimensions, such as Gross and Net Sales. To access this new report type, connect a new Shopify data source in Funnel or reconfigure your existing sources.
Expanded File Import configuration options
We've listened to your feedback and have enhanced the configuration options for editing existing File Imports. You now have more flexibility to specify how a file should be interpreted:
Where the headers start
Where the data starts
Last row exclusion
Delimiter and decimal separators
Accurate Sessions counts for Google Analytics 4
With the Universal Analytics July 1 sunset deadline quickly approaching, we want to help you prepare for the transition to GA4. Our Data Engineer, Paul, has created a step-by-step video guide explaining the ins-and-outs of working with the Sessions metric in GA4, and highlights the differences from Universal Analytics. Be sure to check it out and ensure accurate session counts!
For all you thrill-seekers who love to walk on the wild side of deadlines - don't worry! We've got your back. We've dropped a last-minute survival guide on our blog - your perfect companion for this exhilarating transition journey!
Enhanced mobile-friendliness
We understand the importance of staying connected to your data on the go. That's why we've made improvements to Funnel's mobile usability, including enhanced visuals and ensuring that most actions available on the desktop version are also accessible on mobile.
New fields and metrics
We've been busy expanding the capabilities of various connectors over the past month. Shopify, Salesforce Marketing Cloud, Google Ads, and Pinterest Organic are just a few examples. For a comprehensive list, head over to our blog!