When viewing a metric or dimension in Funnel, you can now easily see which other fields rely on a particular field and what it depends on.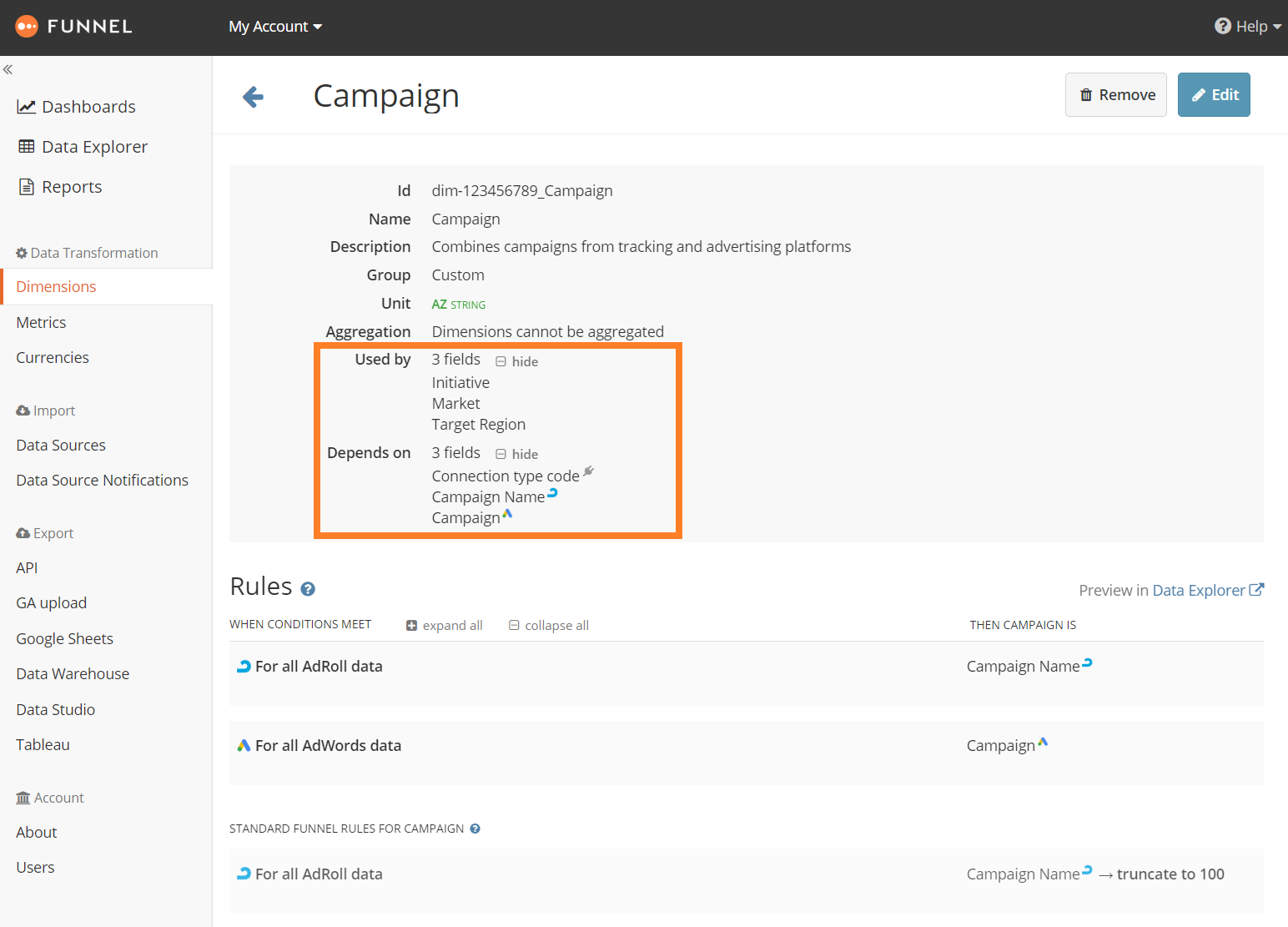 You can also click on these fields to jump to the related dimension or metric.
We hope that this new section will make it easier to discover and navigate between related fields. If you have any questions, please contact support@funnel.io and we'll be happy to help.