In March, we released a number of updates to the Google Sheets export, a few useful updates to Data Explorer, and as always – a lot of connector updates.
Easier Google Sheets exports
Google Sheets are ubiquitous in many organisations, and it's a very common destination among our customers. In March, we released three updates to make Google Sheets even easier to work with:
Create a new sheet when exporting – a small but helpful improvement that allows you to create a sheet right from Funnel's export feature.
Bring back deleted Sheets exports – have you ever deleted a Sheets export by mistake, only to have to create it again? Not anymore: Now you can bring back exports that have been removed in the last 30 days.
Pause a Sheets export – now you can pause a particular export, if you for instance would want to keep it around but aren't using it at the moment.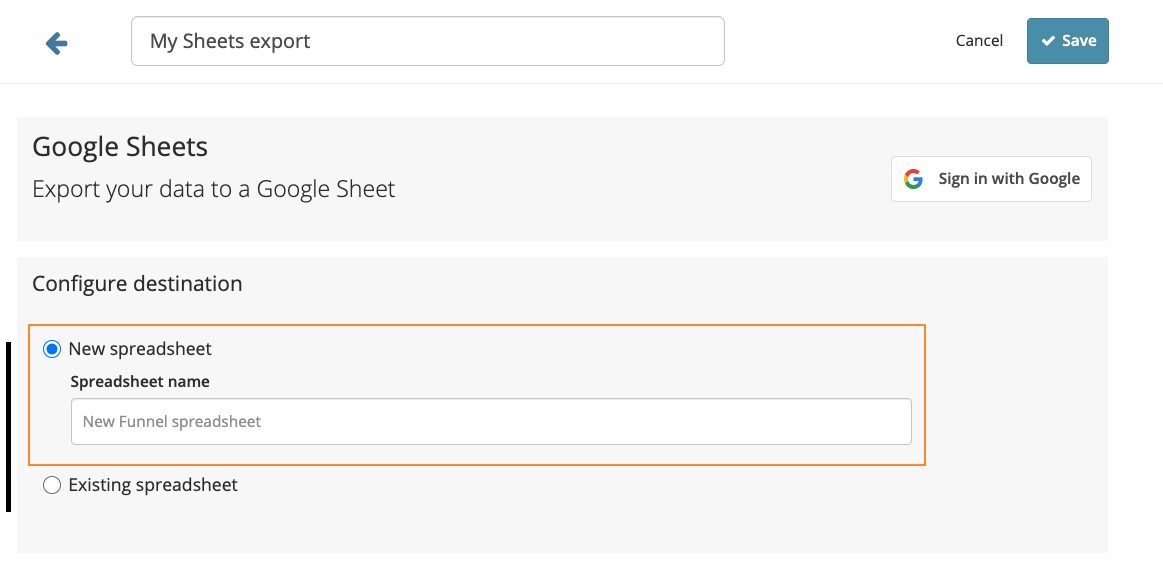 A small but useful update – create a new Google Sheet right from the export
More updates
View all updates
View all updates in March, including updates for the Google Ads, Google Analytics, and Shopify connectors.
We hope that you've found these updates useful. If you have any questions or would like more information, please reach out in the app and we'll be happy to help!