We've recently added some new features to our Data Warehouse export in Funnel. You can now export summary files, set rolling windows and export updated data only.

Export Summary Files
You can now choose to export JSON or CSV files which contains data about the export.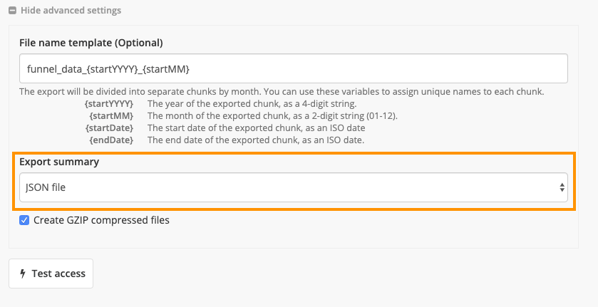 The summary file contains a number of fields which can be used to trigger the next steps in your data pipeline, determine which files have been exported and for troubleshooting failed exports.

You can read more about what the summary files contain in our help center.


Custom Export Windows
When creating a new export or editing an existing one, you now have the option to export a rolling window, i.e. the last 3 months.




Export Updated Data Only
Up until now, each export would contain all periods and overwrite the previous data set. You can now choose to only export periods with updated data if desired.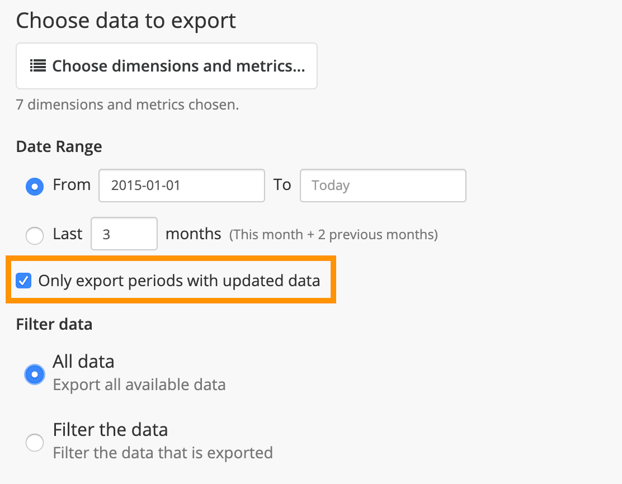 This feature will potentially speed up the export, reduce the number of files which are exported and decrease the size of the export.

You can learn more about this feature in our help center.

We hope that you'll find these updates useful! If you have any questions or if you require any assistance, please contact support@funnel.io and we'll be happy to help.