Funnel's new File Importer has just been released! By being able to import data from your own files you have even more flexibility in consolidating all of your marketing data in one place.
To get started with the File Importer, go to the list of available data sources from the Data Sources page in Funnel.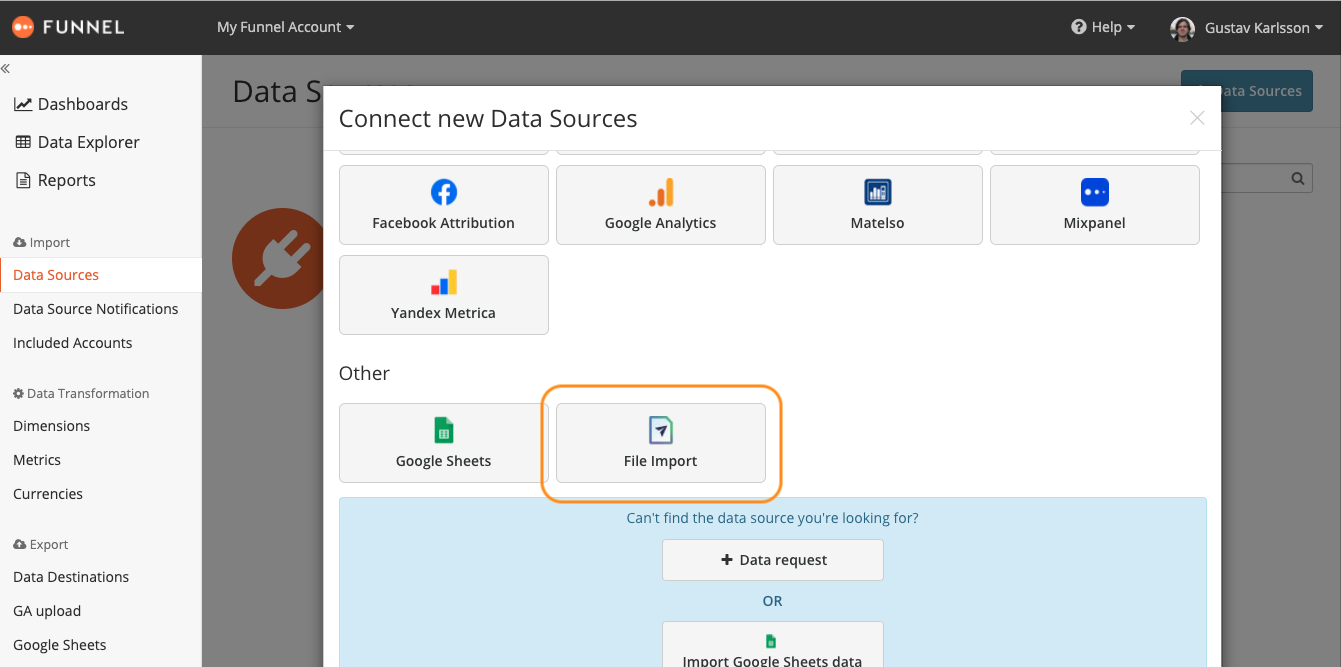 A great thing with this new tool is that it lets you choose exactly which columns/fields that you want to import and how Funnel should interpret them.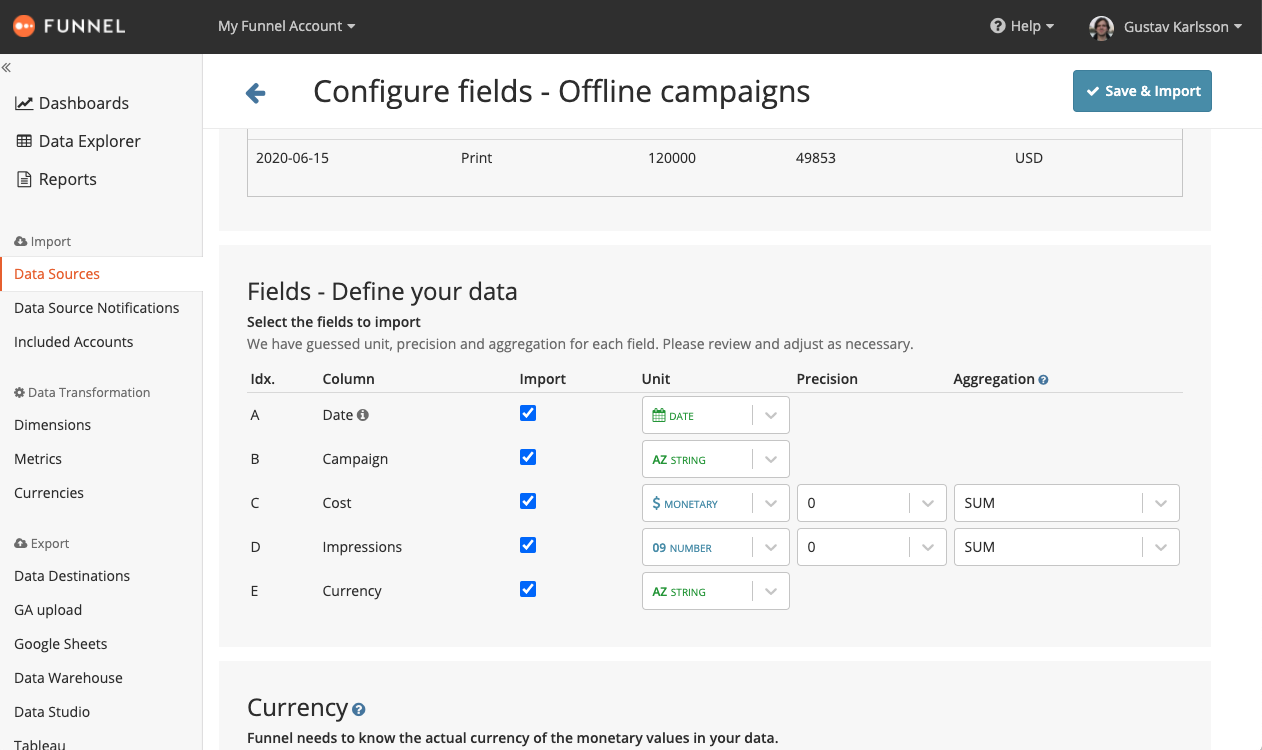 Currently the File Importer supports CSV files and you can expect us to keep adding support for more file types in the future. To dig deeper into the functionality of the new tool and how the data from your files is imported into Funnel you can take a look at this knowledge base article.
We hope that you'll find this new feature useful, and if you have any questions please contact support@funnel.io and we'll be happy to help.