We've just released a new feature for Funnel's Google Sheets export! You now have the ability to export to multiple tabs in the same sheet.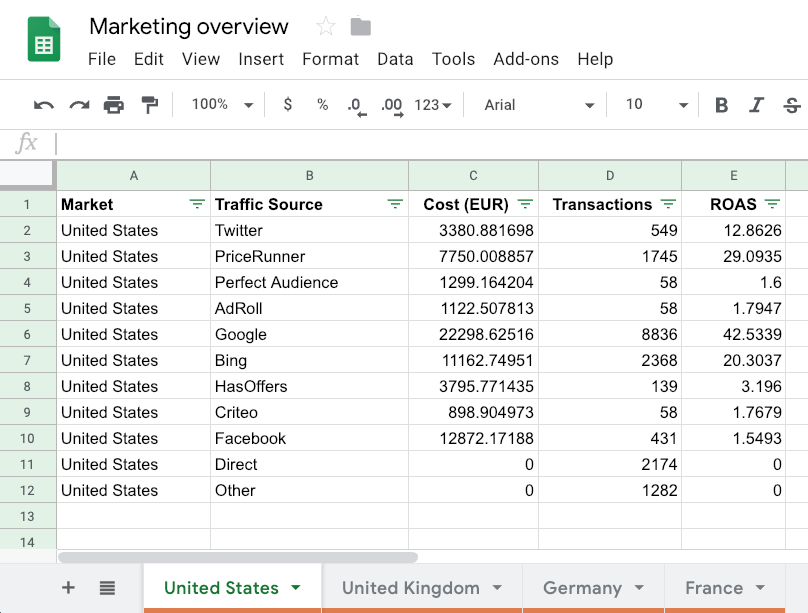 This feature can be useful for separating client data or isolating specific dimensions like market, product or marketing channels.
When setting up your export, simply enter the link for your existing spreadsheet and enter a name for the tab. If the tab name doesn't exist, then we'll create a new one and write to it.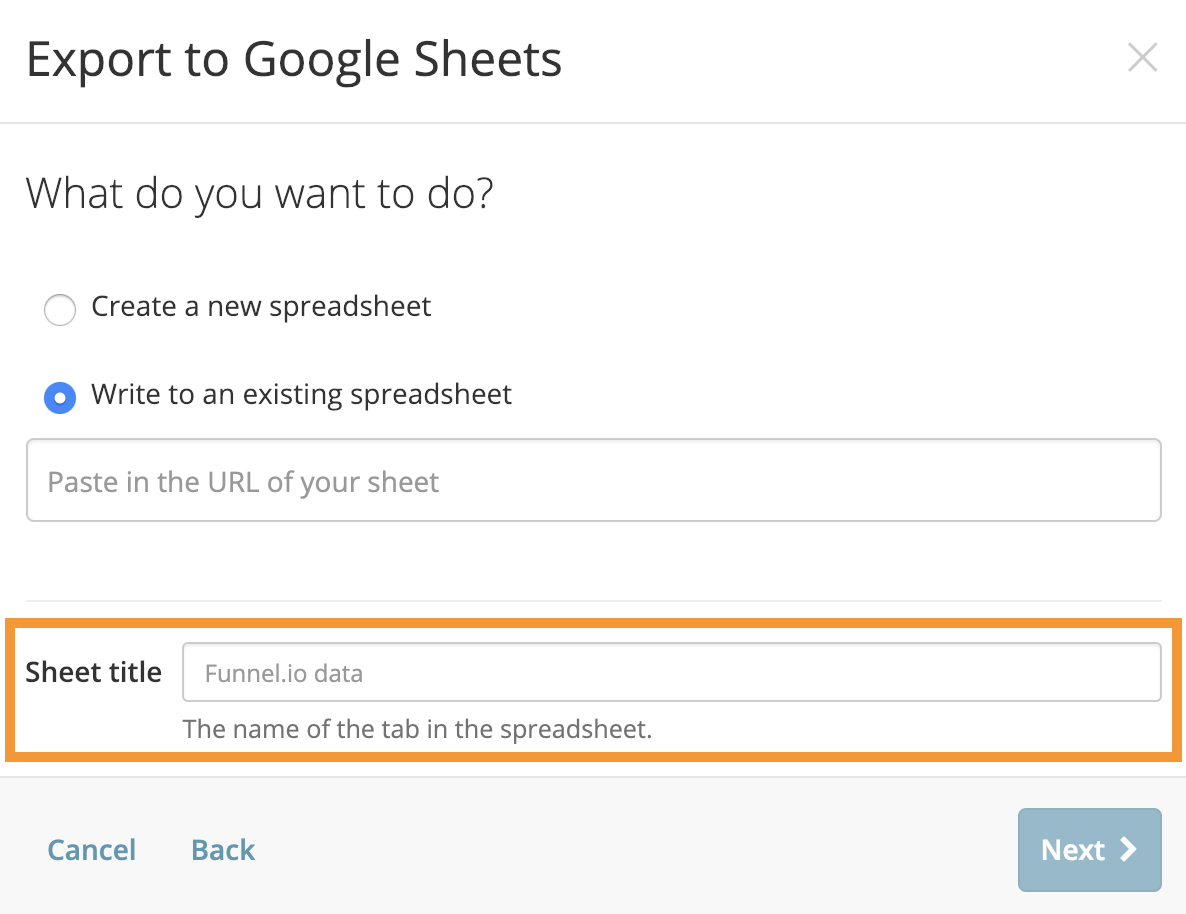 Each export in the 'Google Sheets' section of Funnel will now display the name of the spreadsheet and the tab.

We hope that you'll find this update useful! If you have any questions regarding these changes, please contact support@funnel.io and we'll be happy to help.