To help you get an overview of the current setup in your Funnel account we've introduced a brand new Overview page.
The Overview page is available from the top of the left menu within your Funnel account. Aside from giving a high level picture of the data sources, custom dimensions and exports in your account, the Overview page is also meant to provide a good starting point for brand new Funnel users.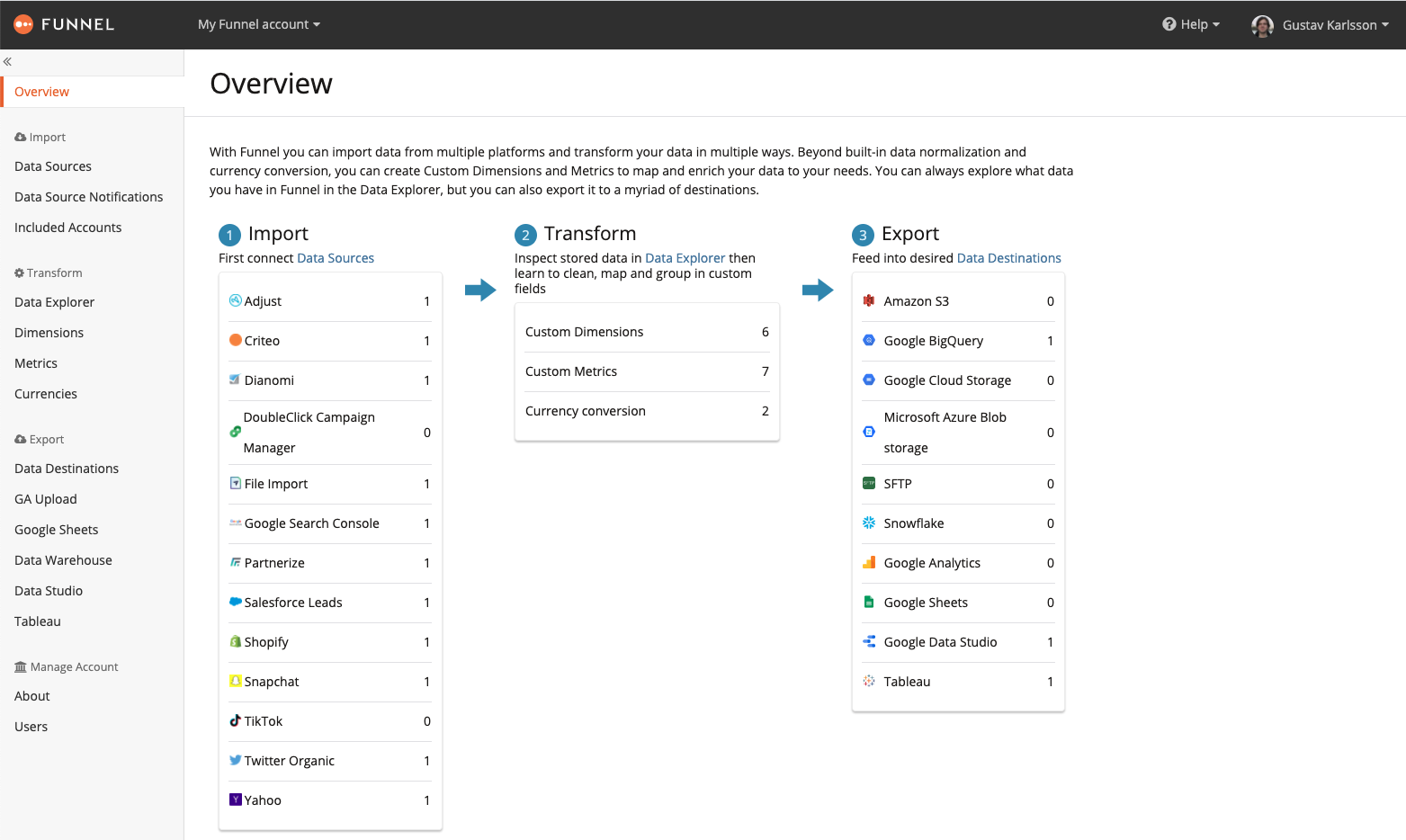 Like always, our plan is to update this new page continuously as we learn more about the needs our users. You're most welcome to reach out to us with any feedback you might have at support@funnel.io.