Users are now able to choose among their previously used credentials when connecting data sources.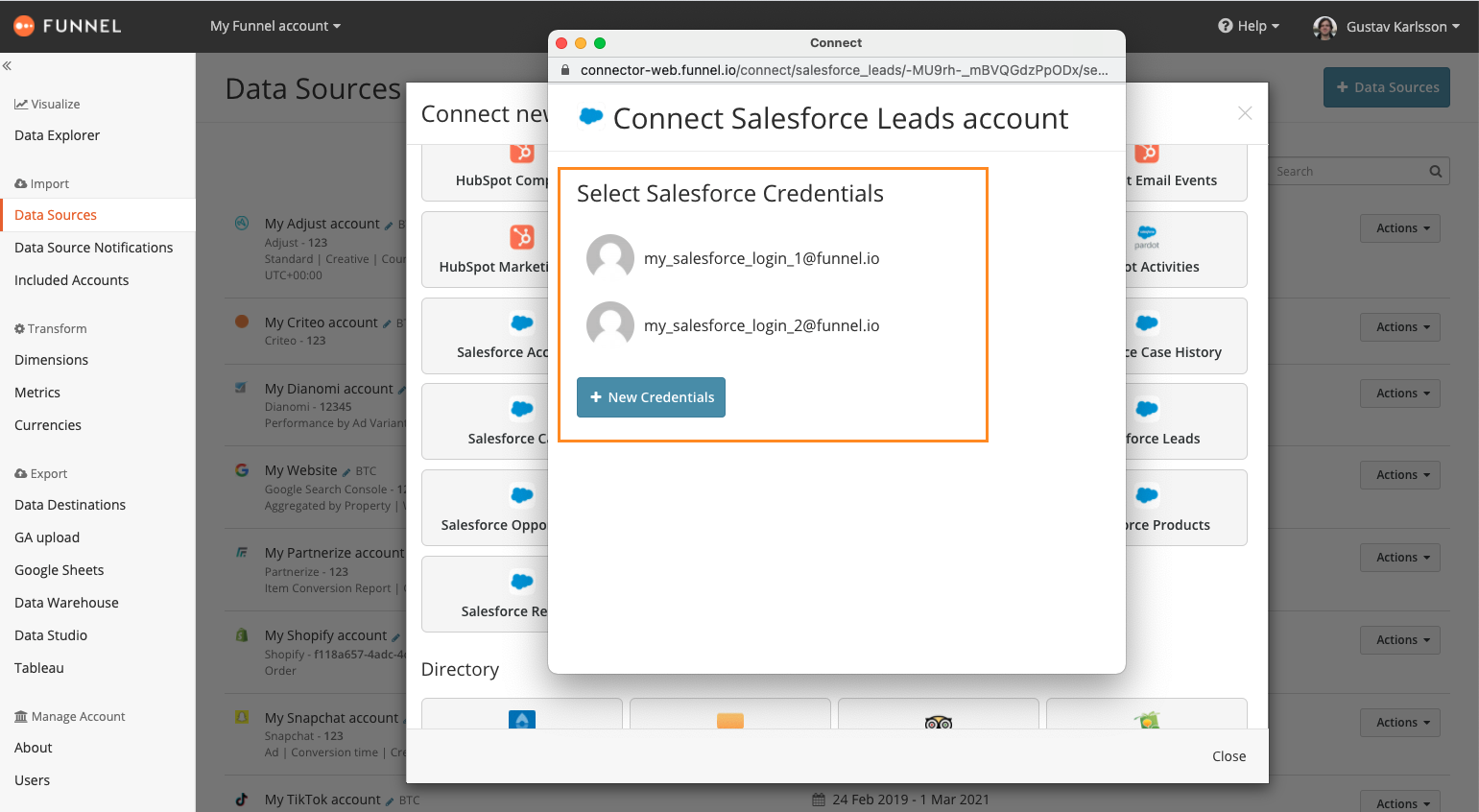 We hope that this new feature will make it even easier to connect data sources within Funnel. Support for reusing credentials is currently limited to a few connectors and our plan is to continue to build out support to more connectors as time progress.
We're always eager to hear about any feedback you might have! The best way to reach us is through our in-app support chat or via support@funnel.io.