It is now possible to get data for the Additional Details fields along with your Shopify Orders.To import Shopify Order data with the Additional Details included you need to enter the name of the Additional Details Key in the connect flow: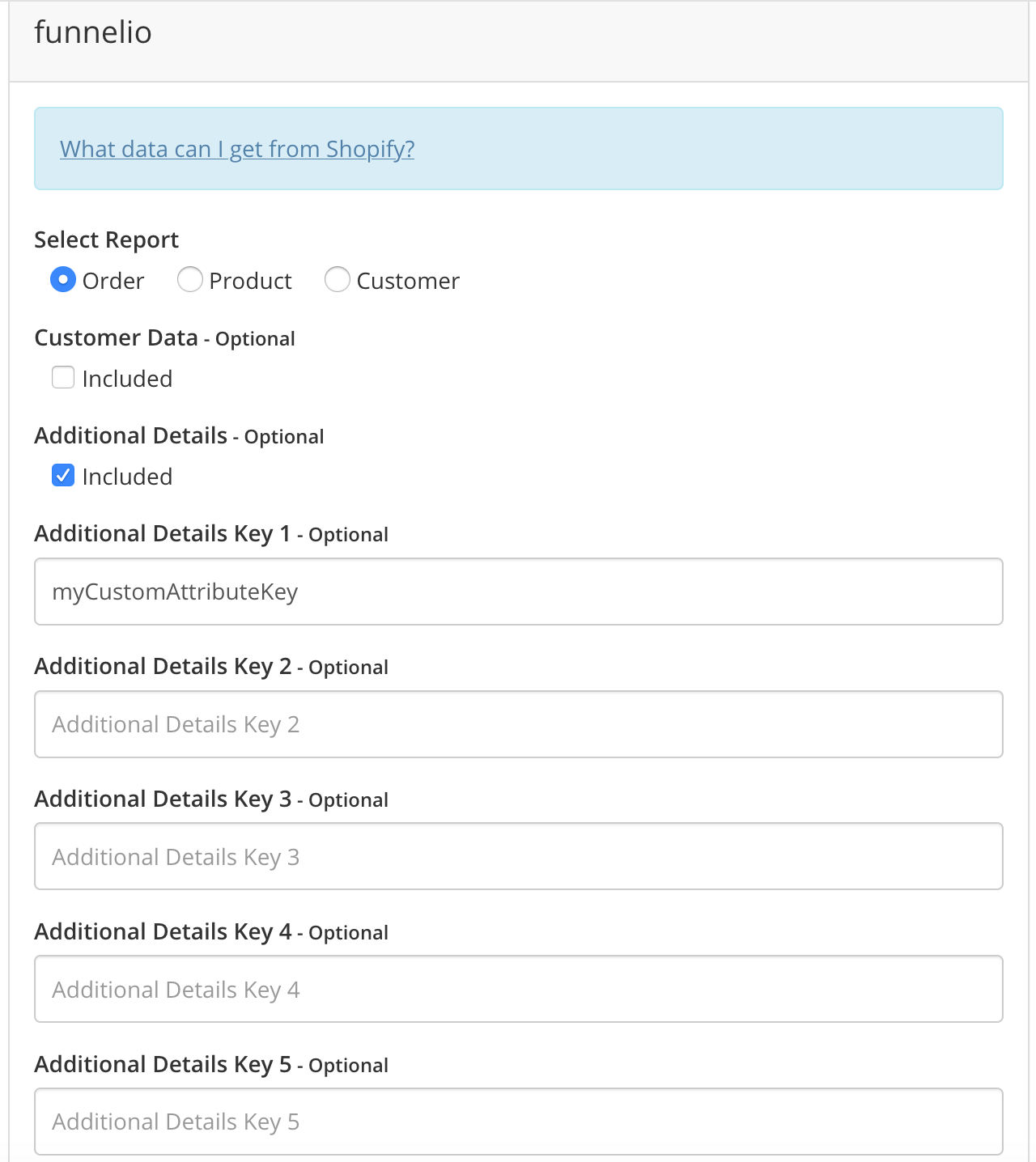 The Additional Details fields are imported to Funnel as dimensions. The image below shows one order that has data for an Additional Detail field and one order without data for the field.

To read more about the data you can get from Shopify, please see the What data can I get from Shopify? knowledge base article.