Setting up a connection between Funnel and Google Data Studio just got easier. You no longer need to create an API token in Funnel in order to create the connection - this now happens automatically.
The token and Funnel account ID has also been moved. It used to be at the top of the page and has now been moved to a less prominent location in order to put focus on the Data Studio views, which are typically of more interest.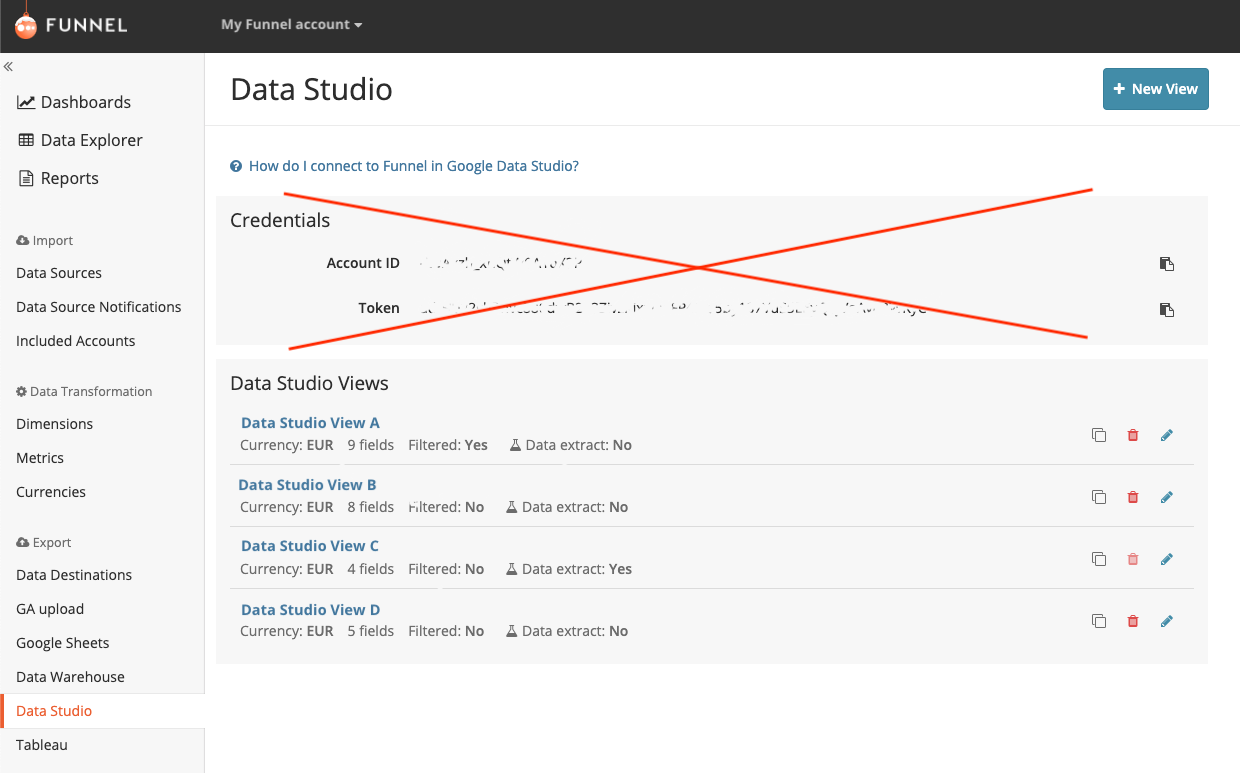 If you're connecting Funnel manually from the Data Studio end and need the Funnel token, you'll find it by hitting the "Show token" button on the Data Studio page in Funnel: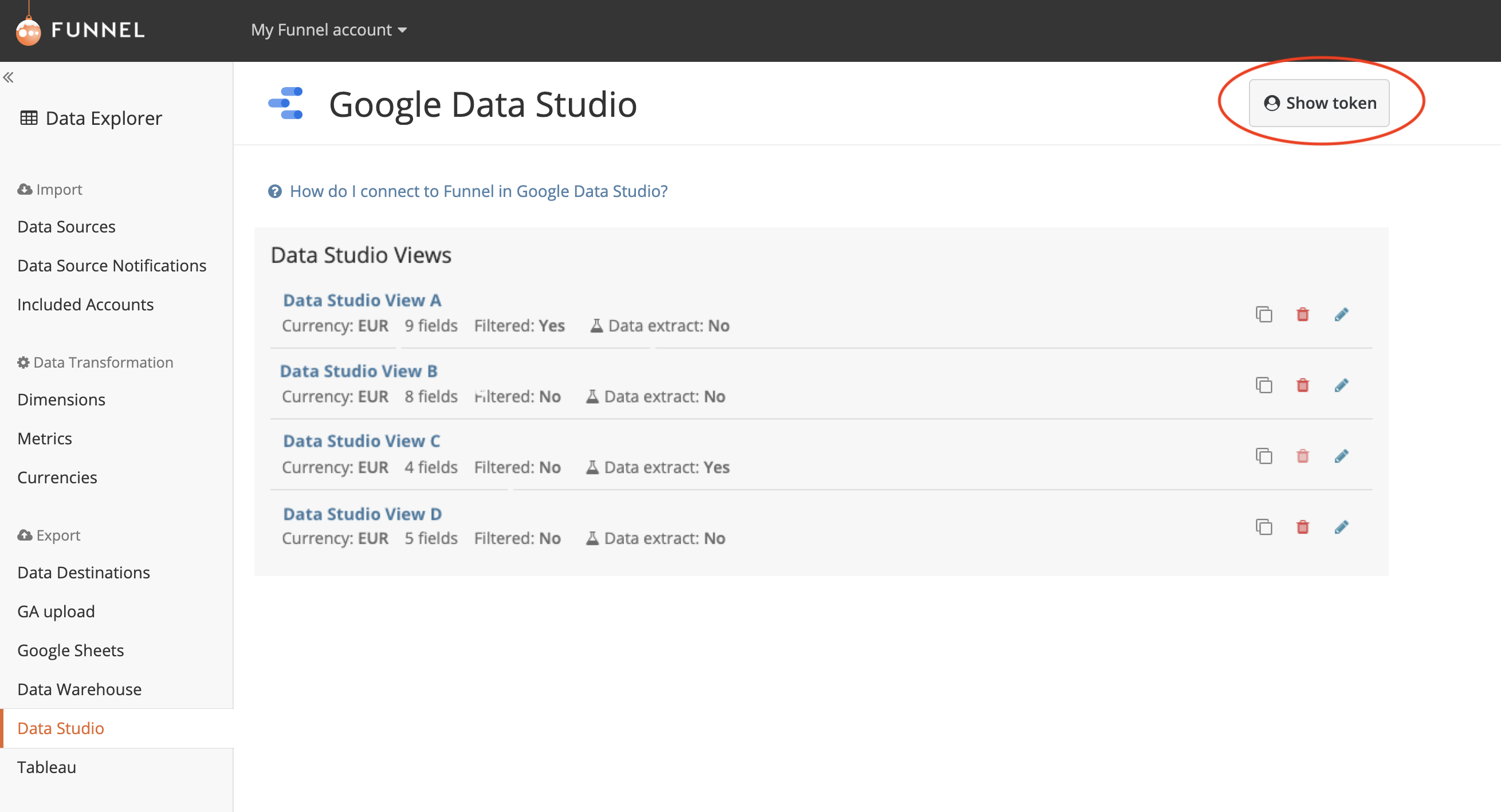 To learn more about Funnel's Data Studio connector, take a look at the Datastudio page.