Customers using Funnel's Single Sign-On features can now easily control their setup from a brand new configuration view on the Subscription page.
With the new configuration view subscription owners can control which login methods that are allowed for users in the Subscription, and set up the subscription's SAML configuration.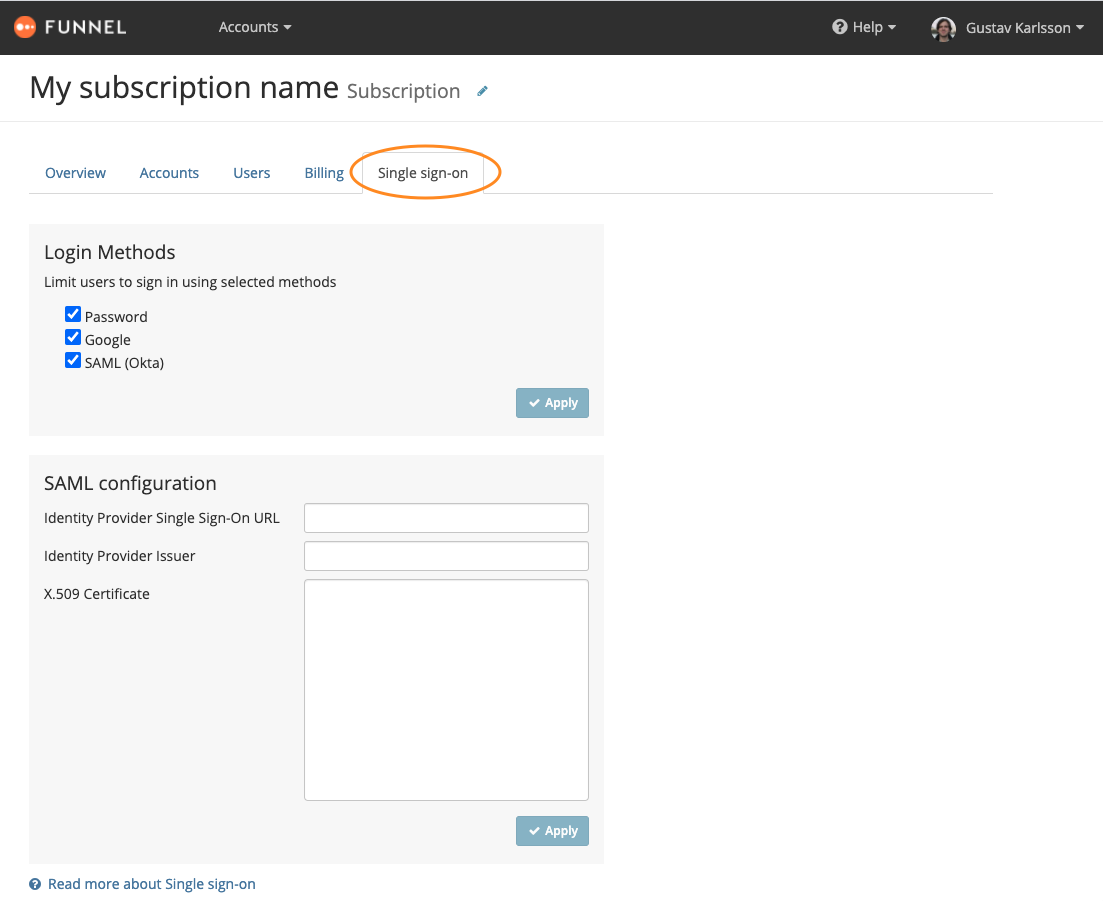 Single Sign-On is a premium feature and you can read more about our Single Sign-On offering in our Knowledge Base.
If you're interested in enabling Single Sign-On for you subscription, or if you have any questions about the new configuration view please reach out to support@funnel.io.